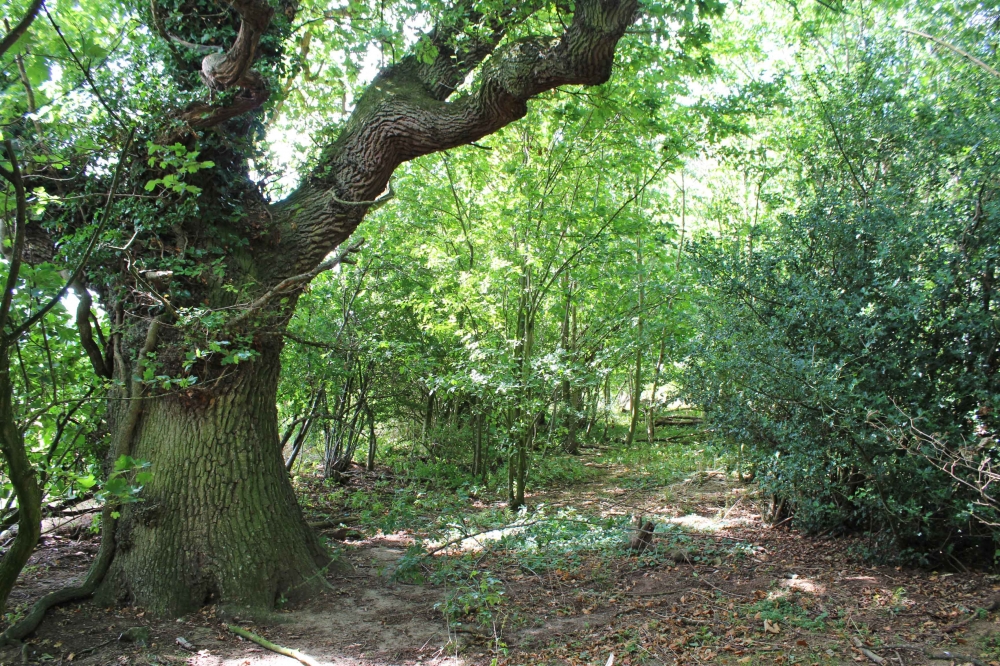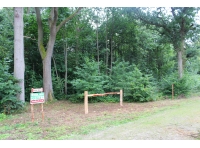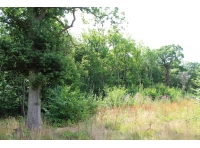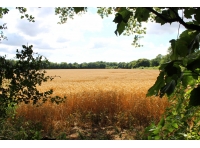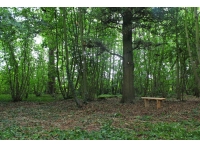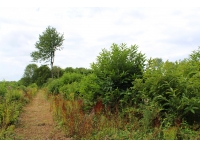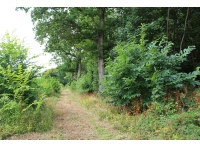 Situated approximately 7 miles south east of Canterbury, Host Wood is easily accessible, being less than an hour's drive from Junction 1 of the M25 or Sevenoaks. Good stoned tracks provide level access off the quiet country lane and an owner will be able to park their car beside or within the wood.
According to Natural England Host Wood is designated as an Ancient and Semi-Natural Woodland (ASNW). This means it has been woodland since at least 1600AD. There are three very distinctive areas within its boundary.
The ride stop at the clearly labelled entrance to Host Wood leads into the first section which contains at least a dozen magnificent mature oaks and coppiced sweet chestnut and hazel, as well as a seat at which to stop and enjoy the tranquillity of the wood. The track which lies on within the south-east side of the wood is lined with hazel, sycamore and ash.
The north-east section of Host Wood is now greatly benefiting from the recent felling of conifer which has allowed for the regeneration and planting of broadleaf (including sweet chestnut, birch, willow, hazel, sycamore and the occasional cherry).
The final section of Host Wood contains a mix of mature field maple, hazel, sycamore, birch, crab apple and another magnificent mature oak. There is a natural clearing which would offer a perfect spot for family forestry activities. With fields surrounding 2 sides, the wood enjoys wonderful views across open farm land.
As they are only lightly shaded the rides are populated with an abundant array of wildflowers including centaury, willow herb and teasels and provide a natural habitat for insects and butterflies. Buzzards have also been spotted circling over the woods.

We are fortunate to have two useful studies on Ileden Woods which were undertaken by professionals. The Management Plan has been written by a qualified and experienced forestry professional to indicate a way in which lleden Wood as a whole might be managed, but only you can know what you want to achieve and what your resources are. The Management Plan is not mandatory, but it is full of good advice, and a lot of background information which will certainly be interesting and useful. We also have a report from our Professional Adviser Prof. Julian Evans, author of "Getting Started in a Wood of Your Own". The report does cover the wider area of Ileden Wood and again, advice is not compulsory. Please bear in mind that not everything in either of them applies to the particular area of lleden Wood which is Host Wood.
The cathedral city of Canterbury is approximately 7 miles away and include the stunning Westgate Gardens and also offer an opportunity to do some punting on the Great Stour. For those interested in wildlife, with over 400 animals, Howletts Wild Animal Park is well worth a visit and is within a 15-minute drive.
Host Wood has recently been named after one of the many characters that appears in Chaucer's Canterbury Tales.
The owner of Host Wood will have vehicle rights of way along the tracks on the map marked in green.
The purchasers of the woodland will be asked to enter into a covenant to ensure the quiet and peaceful enjoyment of adjoining woodlands and meadows.