SOLD: Poors Wood
£125,000
Freehold
Sissinghurst, Kent
7 ½ acres
Mature oaks

Ancient hornbeam along the boundary

A rustic bench located in a private spot in the wood

A 'pheonix' tree

Oaks and broadleaves in the winter sun

The ride stop entrance to Poors Wood

Hard ferns - an ancient woodland indicator

Wood pile - for a campfire in the wood

Bluebells flourish in late Spring

Bluebells amongst the coppice

Bracken emerging in the Spring

A natural clearing allows Spring flowers to flourish

Bluebells
Description
Over a kilometre from the entrance off the road, and without any public footpaths, Poors Wood is extremely peaceful and very private.
Woodbanks and ditches mark the boundaries of Poors Wood. These help confirm the ancient status of the woodland as woodbanks and ditches were often used to mark the boundaries of woods. Old hornbeams are found along the boundaries. Mature oaks are abundant the wood, as well as chestnut coppice, and some hornbeam and birch. This woodland has the potential to supply various kinds of firewood, fence posts, and other timber in small quantities as required.
A bench has been installed in a clearing amongst the oaks in Poors Wood. Here there is a good chance of you catching some sunlight, and of glimpsing some of the wildlife that abounds there. In the spring the forest floor awakens with wood anemones, bluebells, bracken, ferns and small patches of bramble.
There is a ride-stop on the northwest facing side of the wood, with space to pull a vehicle in off the track. Back inside the locked entrance gate, near the road, there is a generous timber stacking area which is shared with other owners.
The purchasers of the woodland will be asked to enter into a covenant to ensure the quiet and peaceful enjoyment of adjoining woodlands and meadows.
Trees
Poors Wood has been designated by Natural England as PAWS (Planting on an Ancient Woodland Site), This land has been wooded for centuries (since at least 1600AD), so in the seed bed there are probably many wild flowers and mosses from former times which will often pop up if any direct sunlight reaches them. The southern compartment of the wood is mature chestnut coppice. A new owner could resume coppicing, perhaps to provide firewood, that will be good and also to give opportunity to favour other species and perhaps even plant or recruit standards such as of oak. Over-mature chestnut can either be returned to coppice or stools singled to one or two good stems and large chestnut trees grown – a process called storing. The northern compartment of the wood features many mature oak trees, and various other broadleaf species such as hornbeam birch and ash. The occasional dead standing tree – sometimes referred to as a 'snag', should be left for wildlife (where safe to do so). Some windblown chestnut has recently been made safe, providing several piles of timber already starting to season for firewood.
Wildlife
With surrounding woodlands and a supply of natural water to the northeast of Poors Wood (outside the boundary of the wood), the wood is abundant with wildlife. Deer have been seen within the wood and great spotted and green woodpeckers, nuthatch, turtle doves, sparrowhawks and buzzards have also been recorded in the area.
Features
- An attractive ancient woodland
- Many splendid mature oaks
- Extremely tranquil and private
- Stunning bluebells in the spring
Access, tracks and footpaths
Access to Poors Wood is off the A262. An initial short stretch of track takes you to a locked single wooden gate. The track to Poors Wood (which passes through Copden and Hammer Woods) is just over a kilometre. A ride stop entrance has been installed and here owners are able to drive in and park a car within Poors Wood.
There are no public rights of way within or abutting Poors Wood.
Rights and covenants
The wood is sold with the sporting rights.
The owner of Poors Wood will be asked to enter a covenant to ensure the quiet and peaceful enjoyment of the wood.
Activities
This exceptionally private woodland offers the perfect spot for camping with family and friends. The chestnut could provide a bountiful supply of firewood. Or a new owner could manage the woodland for wildlife, set up some bat and bird boxes, and a trail camera, to find out what wildlife can be found in the woods.
Local area and history
Nearby is the village of Sissinghurst and Sissinghurst Castle Gardens and approx. 3 miles away is Cranbrook - known as the 'Capital of the Weald' this attractive small town is well worth a visit.
Wood maps
This wood is now sold, please do not visit the wood without the permission of the owner.
Find this wood
This wood is now sold, please do not visit the wood without the permission of the owner.
Location
OS Landranger: OS No. 188
Grid ref: TQ 825 375
Nearest post code: TN27 8HE
GPS coordinates: 51.108, 0.607536
Location map
Directions
Please note, for satellite navigation, use the post code TN27 8HE. This will take you approximately to the track entrance leading off the A262, as shown by the red dot on the map. Coordinates to the main entrance gate leading to Poors Wood are: N51.110531, E0.591751. To find the wood follow the instructions below.
From the A21 take the A262 east, going through Goudhurst.
At the roundabout junction of the A262, and the A 229, continue on the A262 and go through Sissinghurst.
About 1 mile from Sissinghurst you will reach a 'Woodlands for Sale' sign on a track entrance to your right.
Go down this track, which is also a public footpath, slowly.
Park near the wooden gate entrance to the wood. (There are several young cats about so please take care.)
Please do not block the gate or park directly in front of a caravan there. The occupant of the caravan lived in that spot for over 50 years. She keeps various pets, including some domestic cats. We are happy to be able to let her use the site, but she is in no way connected to Woodlands.co.uk.
Go around the gate, and take the track that forks left (keeping an old shed on your right-hand side)
Walk for about 300 meters along a stoned track to a bridge across a stream.
Walk across the bridge (take care as this can be a fast-running stream at times)
Go along the stoned track for approx. 250 meters, until it forks.
Keep going ahead on the right fork along the main stoned track for a further 275 meters, and then take the left-hand track at the fork.
At the end of T junction (approx. 130 meters) turn right.
Keep going ahead approx. 300m, turning right at the corner and Poors Wood will be on your left with RED markings.
Sat Nav note: The post code TN27 8HE is for the point shown on the location map by the red dot.
How we support our buyers
Please note this wood is owned by woodlands.co.uk.
Our regional managers are often out working in our woodlands, so if you email an offer and want to be sure it has been received, please phone our manager on their mobile phone. The first offer at the stated price which is accepted, whether by phone or email, has priority.
Please take care when viewing as the great outdoors can contain unexpected hazards and woodlands are no exception. You should exercise common sense and caution, such as wearing appropriate footwear and avoiding visiting during high winds.
These particulars are for guidance only and, though believed to be correct, do not form part of any contract. Woodland Investment Management Ltd hereby give notice under section 21 of the Estate Agents Act 1979 of their interest in the land being sold.
A stunning bluebell wood, completely private, extremely tranquil, featuring many mature oaks and chestnut coppice.
Managed by Ruth and James Feltham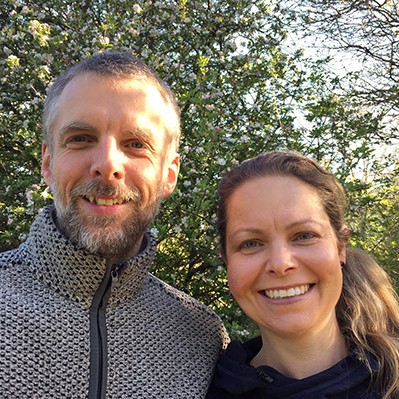 Telephone: 07812 165081
Email: [email protected]