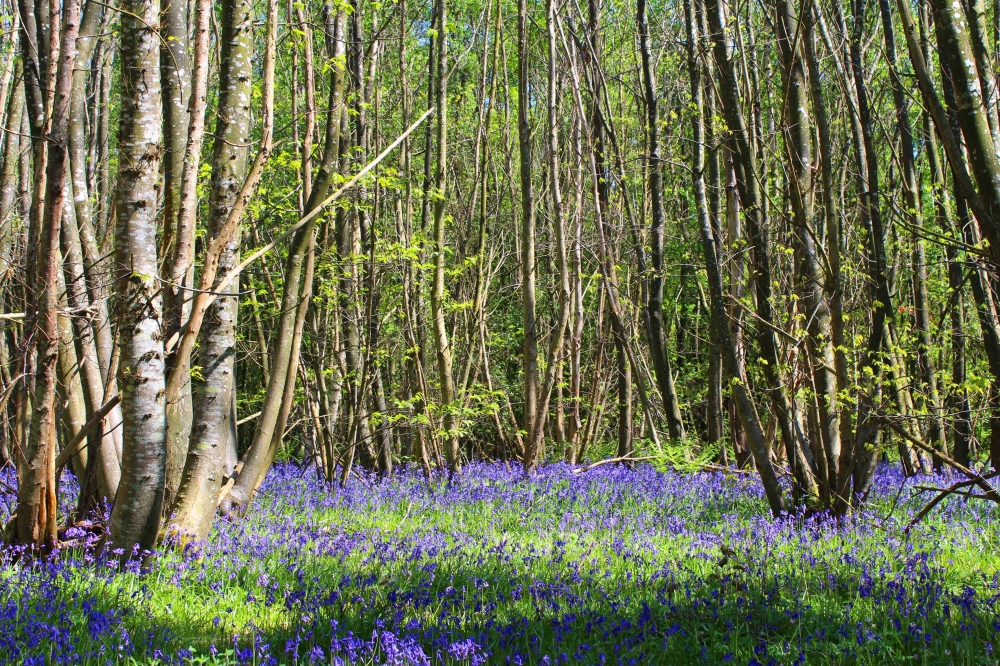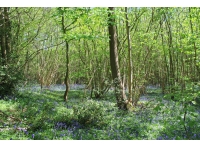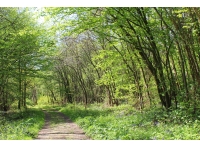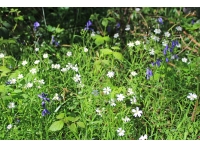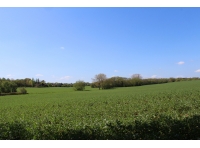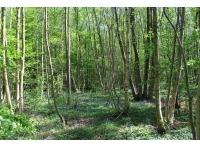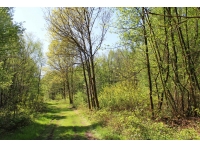 Potter Wood is a mixed broadleaf wood with mainly birch and sweet chestnut. The wood slopes gently to the south. Along the boundary overlooking the field to the west there are magnificent ancient hornbeams, oaks, beech and holly. In the north area of the wood there are hazel, wild cherry and mature ash. Mountain ash (rowan) is also to be seen in the wood. The wood has not been coppiced for at least 12 years. There is scope for thinning the birch and sweet chestnut. The birch would provide a source of firewood for a wood burner. The chestnut would provide rot-free stakes and fence rails and posts. Amongst the birch and chestnut there is a clearing and a seat where you can take a moment to sit and enjoy the tranquillity of this peaceful wood.
Natural England designates Potter Wood as Ancient Semi-Natural Woods (ASNW). This land has been wooded since at least 1600AD. In the seed bed there are probably many more wild flowers and mosses from former times. These will often pop up if any direct sunlight reaches them. In spring many areas in the wood flourish with bluebells, wood anemones, stitchwort and wild garlic. The track along the east side of the wood catches lots of sunlight and here you will find plenty of insect life, butterflies, dragonflies and bees. A small area along this track has been designated as a 'butterfly area'. This has recently been cleared to create an open area to encourage wildflowers - a perfect habitat for butterflies.
The wood lies in the High Weald and is a part of Copden and Hammer Woods. 'Copden' is the wooded area accessed by the right-hand track once you go through the entrance gate. ('Hammer' woods are found down the left-hand track once you cross the stream). There is a ride stop at the entrance to Potter Wood - where an owner can drive into their wood and park. Just inside the locked entrance gate, near the road, there is a generous timber store and parking area, shared with other owners, with a good stoned track, leading to the start of Potter Wood.
We are fortunate to have a useful report on Hammer and Copden Woods from our Professional Adviser Prof. Julian Evans, author of "Getting started in a wood of your own".
Nearby is the village of Sissinghurst and Sissinghurst Castle Gardens, both well worth a visit.
The owner of Potter Wood will have rights of way along the track on the map marked in green.
The purchasers of the woodland will be asked to enter into a covenant to ensure the quiet and peaceful enjoyment of adjoining woodlands and meadows.