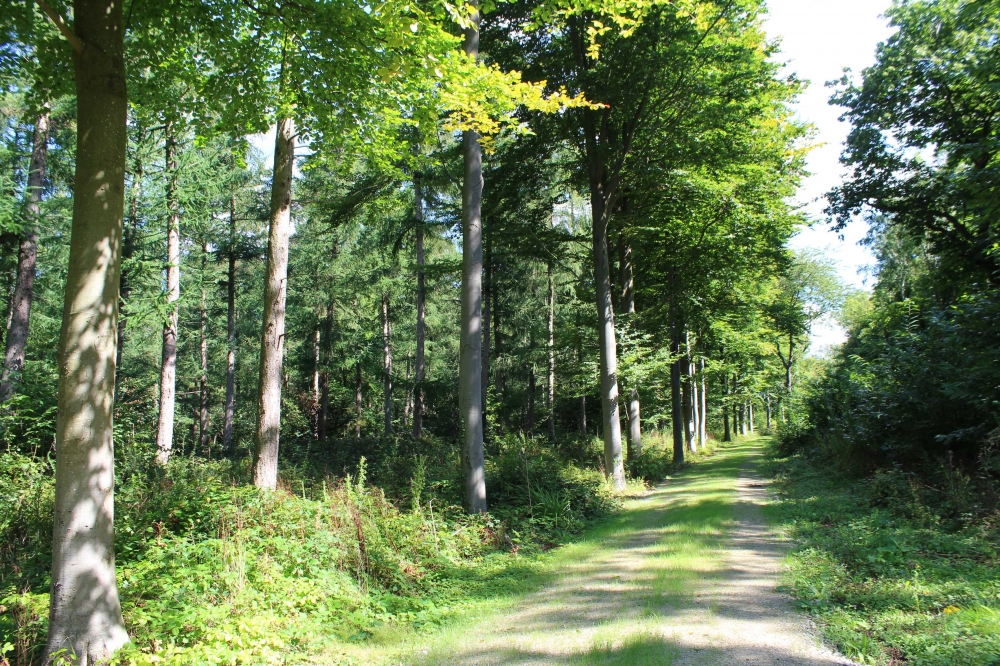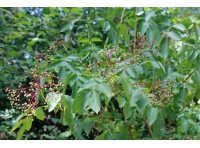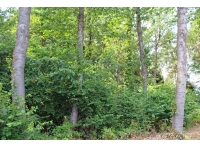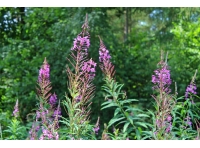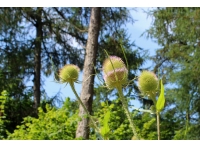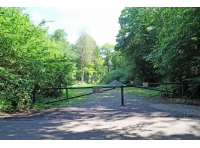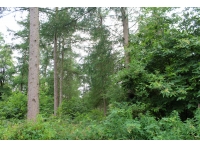 Prioress Wood is a level, easily accessible wood. The forest canopy is well-thinned mature stands of Japanese larch. The thriving understory of hazel, birch, sweet chestnut, bracken and bramble provides a feeling of great privacy. There is a row of magnificent mature beech along the eastern boundary. Ash, sycamore, elder and wild cherry are also found in the wood. A small compartment in the south of the wood contains sweet chestnut and hazel coppice, as well as the occasional field maple. The sweet chestnut could be brought back into coppice rotation. Chestnut makes excellent firewood and is extremely durable and well-suited for making posts.
The sunny rides are populated with an abundant array of wildflowers including willowherb and teasels. These provide a natural habitat for insects and butterflies, with willowherb being especially attractive to moths. In the north west of the wood there are bluebell seed heads, suggesting a wonderful springtime display. Buzzards have been spotted circling over the woods.
In the land immediately adjacent to Prioress Wood (to the south west) there is a Grade II listed water tower, a splendid example of Edwardian Italianate Revival style built in 1903. A small area of Prioress Wood, alongside the road, is designated a Conservation Area along with some other roadside woodland outside of the boundary, and much of nearby Adisham village.
Situated approximately 7 miles south east of Canterbury, Prioress Wood is less than an hour's drive from Junction 1 of the M25 or Sevenoaks. Good stoned tracks provide level access off the quiet country lane, and an owner will be able to park their car within the wood itself.
Natural England designates Prioress Wood as an Ancient Replanted Woodland (PAWS). We are fortunate to have two useful studies, which were undertaken by professionals, on Ileden Woods, of which Prioress Wood is part. The Management Plan has been written by a qualified and experienced forestry professional to indicate a way in which lleden Wood as a whole might be managed, but only you can know what you want to achieve and what your resources are. The Management Plan is not mandatory, but it is full of good advice, and a lot of background information which will certainly be interesting and useful. We also have a report from our Professional Adviser Prof. Julian Evans, author of "Getting Started in a Wood of Your Own". The report does cover the wider area of Ileden Wood and again, advice is not compulsory. Please bear in mind that not everything in either of them applies to the particular area of lleden Wood which is Prioress Wood.
The cathedral city of Canterbury is approximately 7 miles away and include the stunning Westgate Gardens and also offer an opportunity to do some punting on the Great Stour. For those interested in wildlife, with over 400 animals, Howletts Wild Animal Park is well worth a visit and is within a 15-minute drive. Slightly further is Port Lympne - a safari park that is home to over 760 animals across 600 acres of stunning Kent countryside.
Prioress Wood has recently been named after one of Chaucer's Canterbury Tales.
The owner of Prioress Wood will have vehicle rights of way along the tracks on the map marked in green.
The purchasers of the woodland will be asked to enter into a covenant to ensure the quiet and peaceful enjoyment of adjoining woodlands and meadows.