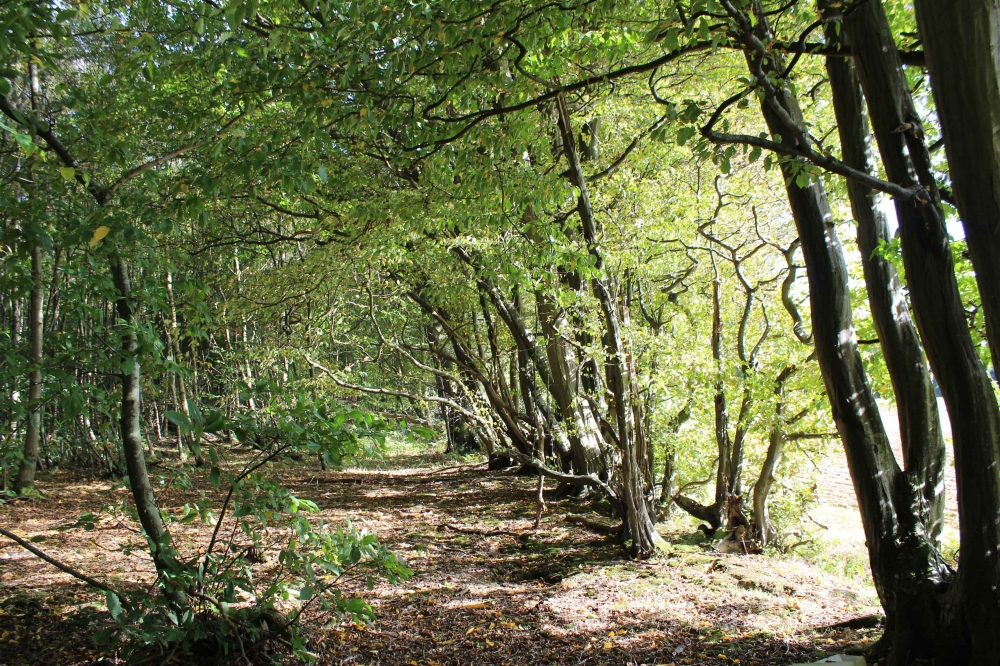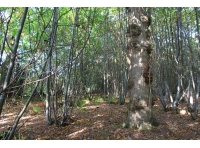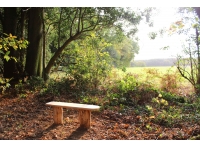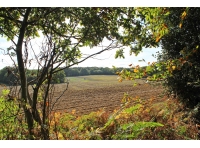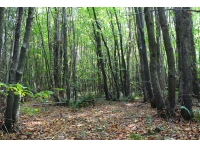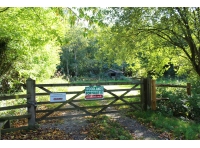 Puddling Wood is an ideal family wood – quiet, level and full of light. There is plenty of opportunity to learn about forestry without the need for power tools and the very private areas lend themselves perfectly to camping.
The wood lies in the High Weald and is a part of Copden and Hammer Woods. 'Copden' is the wooded area you walk across when you first leave the A262, and when you cross the stream you enter 'Hammer' Wood, in which Puddling Wood lies. With no public rights of way in Hammer – and given its situation off the public road approximately 750 meters down a stoned vehicle track from the main entrance, Puddling Wood is extremely private.
The wood is mainly sweet chestnut which is ready for coppicing. It could be cut with hand tools, gradually, producing useful rot-resistant poles. This would leave a series of small areas suddenly bursting with wild flowers, and coppice stools ready to regrow. The birch coppice could be cut using hand tools and makes for excellent firewood. The boundary of the wood overlooking fields follows an ancient wood bank with majestic mature oak, hornbeam and holly. This south facing boundary allows plenty of light to flood into the wood – providing a perfect clearing where a chestnut seat has been installed where one can stop and enjoy the views across the countryside. There is also a useful small wire-fenced enclosure (an old disused pheasant pen) in the wood.
This wood is part of Hammer and Copden Woods, officially recognised by Natural England as Ancient Replanted Woodland (PAWS). This land has been wooded since at least 1600AD. We are fortunate to have a useful report on Hammer and Copden Woods from our Professional Adviser Prof. Julian Evans, author of "Getting started in a wood of your own". This land has been wooded for centuries, so in the seed bed there are probably many wild flowers and mosses from former times which will often pop up if any direct sunlight reaches them.
Just inside the locked entrance gate, near the road, there is a generous timber store and parking area, shared with other owners, with stone tracks, leading to the start of Puddling Wood.
The owner of Puddling Wood will have vehicle rights of way along the tracks on the map marked in green, and will be asked to enter into covenant to ensure the quiet and peaceful enjoyment of the wood.
Nearby is the village of Sissinghurst and Sissinghurst Castle Gardens, both well worth a visit.
The purchasers of the woodland will be asked to enter into a covenant to ensure the quiet and peaceful enjoyment of adjoining woodlands and meadows.