Wheel Wood - SOLD, East Sussex - 10 ½ acres, £75,000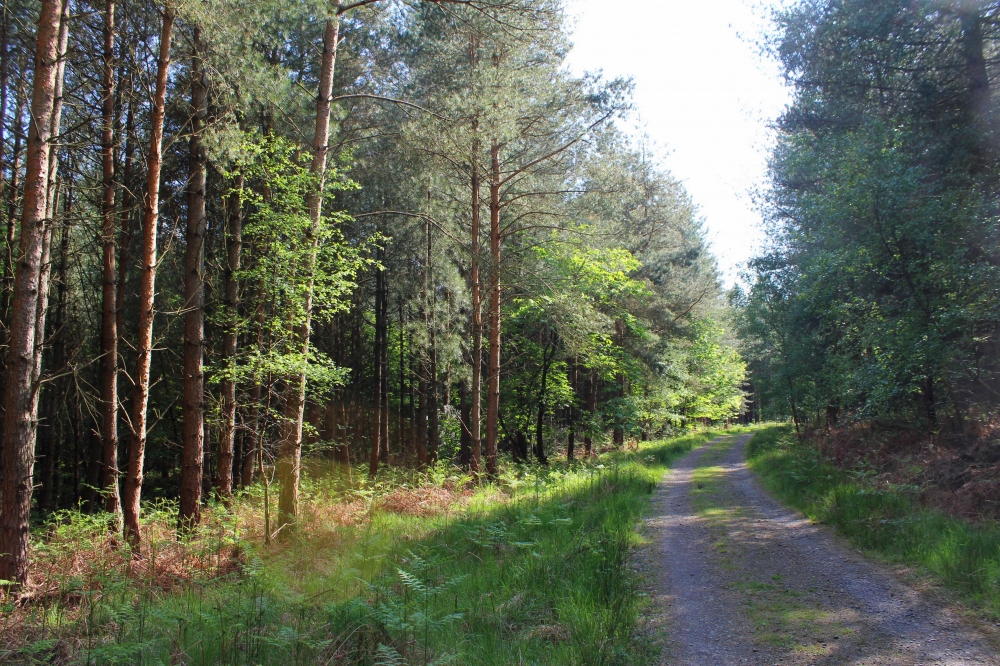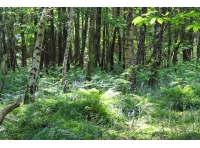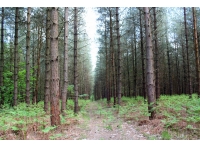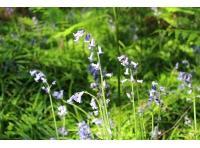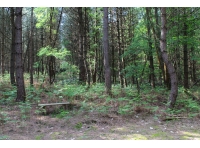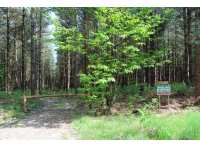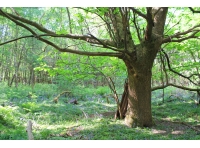 As soon as you walk into Wheel Wood, you are surrounded by 40 year old well-spaced towering Corsican Pine. As you walk along the track inside the wood it slopes gently down, leading to an area of broadleaf trees, mostly chestnut and birch. Throughout much of the wood there is also a sprinkling of young birch and chestnut in the understorey, and bracken emerges profusely in late spring, providing local wildlife, including deer, with excellent cover. You may well hear birds that favour pine, such as crossbills, siskins, redpolls and gold-crest, accompanied by the call of sparrow-hawks wheeling above the woods, and the nearby meadows.
As owner you may decide to gradually create more clearings. This would allow each pine tree to have more sunlight. The clearings could be useful for picnics or camping. The trees you remove would be a good source of wood fuel for your own home.
From the public road, vehicle access for the owner of Wheel Wood is through a locked gate and along a stone and tarmac byway, and then through another locked gate and along a stoned track to the wood. All parts of the wood are readily accessed with tracks on three sides. These tracks bring the additional benefit of allowing lots of light into the wood.
Wheel Wood lies within Limekiln and Park Woods which is a large woodland area in the High Weald Area of Outstanding Natural Beauty. In the late 19th century nearby Crowborough was promoted as a health resort based on its high elevation, the rolling hills and surrounding forest, indeed it became locally known as "Scotland in Sussex". Just a short distance away is Bowles Outdoor Centre.
The purchasers of the woodland will be asked to enter into a covenant to ensure the quiet and peaceful enjoyment of adjoining woodlands and meadows.
Price: £75,000 Freehold
Location: near Crowborough, East Sussex
Size: 10 ½ acres for sale
Boundaries:
The boundaries of the wood are indicated with Orange markings.
Local manager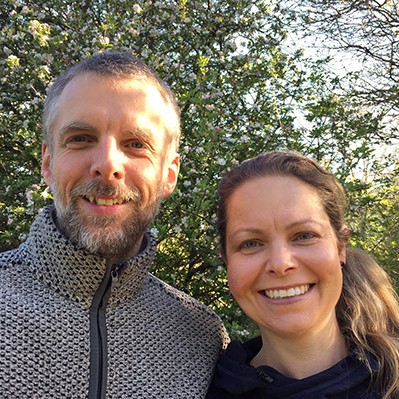 Ruth and James Feltham
07812 165081
ruthandjames@woodlands.co.uk

Read more about Ruth and James.
How to find this woodland
This wood is no longer available. For more woods in the area, please see the regional page or contact our regional manager. To be notified as soon as new woods become available, please subscribe to our regional mailing lists, or subscribe to notifications in one of our apps for iPhone and Android.
Location
OS Landranger: OS No 188
Grid ref: TQ 542 312
Nearest post code: TN3 9LQ
Maps
See our map of the area below.
See our detailed map below.
Directions
• From Tunbridge Wells, take the A26 southwards, towards Crowborough.
• After about 5 miles, immediately after a 30mph sign, turn left at the sign for Boarshead. (If you pass a garage on your left you have gone too far).
• You are now in Boarshead Lane. Almost immediately turn right, go past the Boarshead Inn and go along the narrow, winding lane for about 1 mile.
• You will get to a 'Woodlands for Sale' sign, by a single bar metal gate on your right, (This is a public byway, but only open to authorised traffic, including the owner of Wheel Wood)
• Park at this gate but please do not block the gate or the lane.
• Walk up this byway 220 meters to a single bar dark green metal gate, on your left.
• Go into the wood at this gate and walk 400 meters along the stoned track, until you get to crossroads.
• Take the right turn at this crossroads, and walk a further 200 meters and Wheel Wood will be on your left hand side, marked in orange.
Boundaries:
The boundaries of the wood are indicated with Orange markings.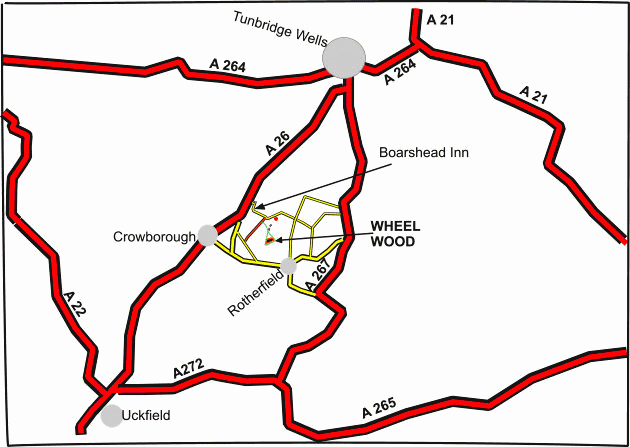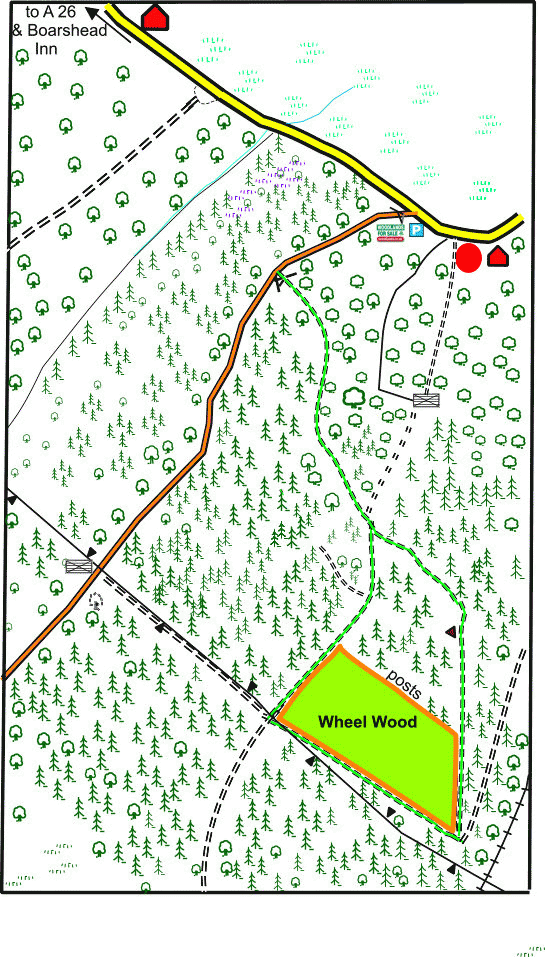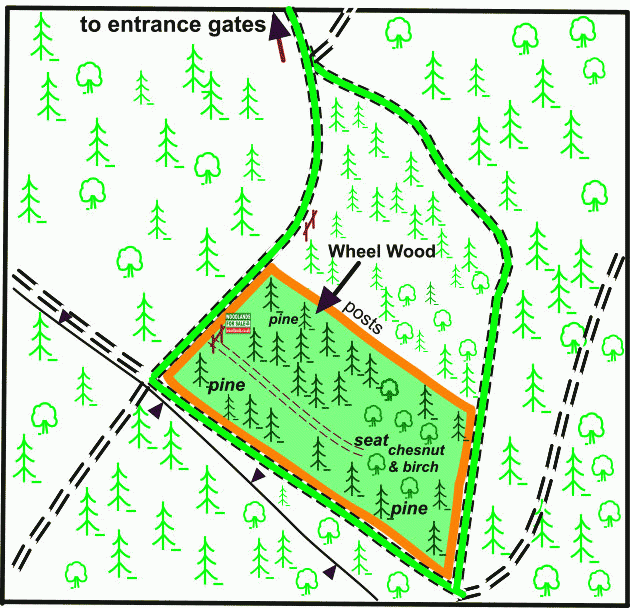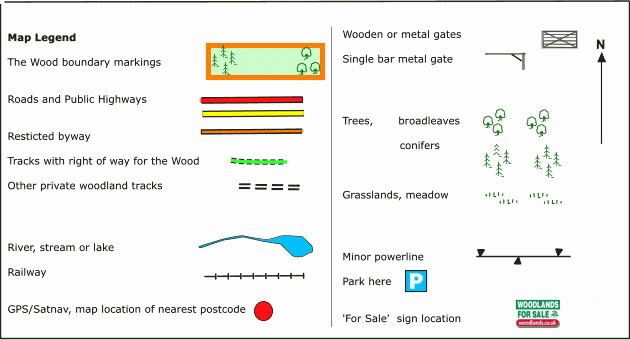 Email updates for this region
Our regional managers are often out working in our woodlands, so if you email an offer and want to be sure it has been received, please phone our manager on his or her mobile phone. The first offer at the stated price which is accepted, whether by phone or email, has priority.
Please take care when viewing as the great outdoors can contain unexpected hazards and woodlands are no exception. You should exercise common sense and caution, such as wearing appropriate footwear and avoiding visiting during high winds.
All woodlands are sold at a fixed price, and include free membership of the Small Woodland Owners Group and the Royal Forestry Society, as well as £300 towards paying for a course (or courses) to help with managing and enjoying your woodland.
These particulars are for guidance only and, though believed to be correct, do not form part of any contract. Woodland Investment Management Ltd hereby give notice under section 21 of the Estate Agents Act 1979 of their interest in the land being sold.