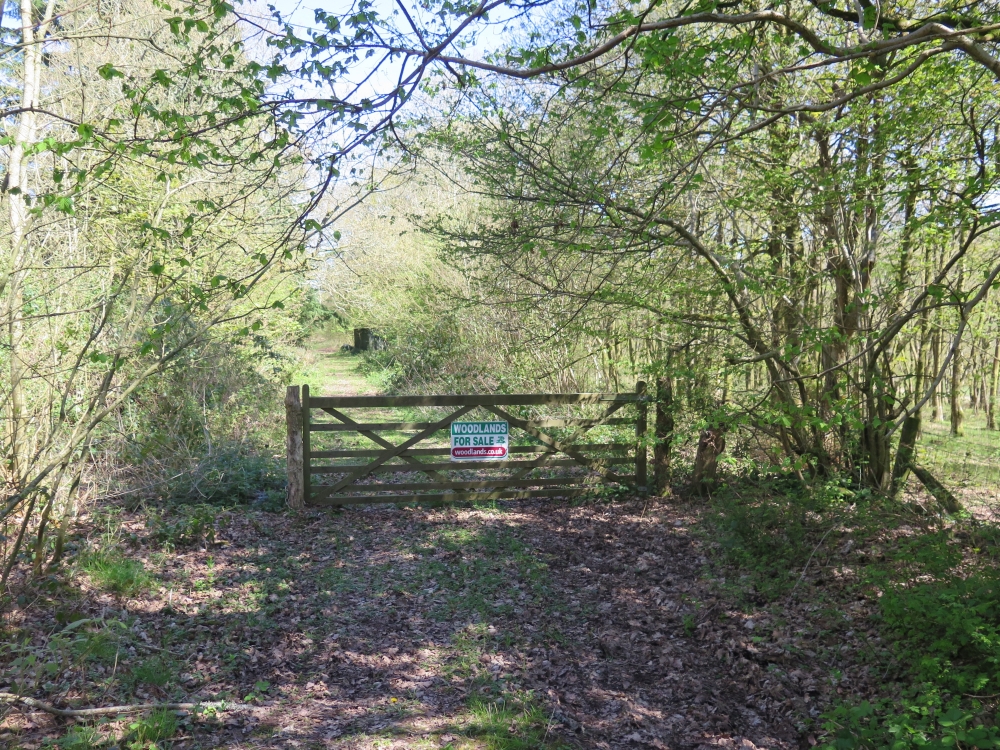 Baddegai Meadow offers good quality grazing, and also has a small woodland area of about 1.5 acres. At the entrance to Baddegai Meadow you are immediately welcomed by the sight of a lovely mature woodland area with a track that runs along the western boundary. The track ends at a gate which opens on to the south facing meadow which gently slopes down toward the valley.
The woodland area is mostly mature oak with the occasional silver birch, sycamore and hazel. During spring and summer the trees form an impressive canopy which enables easy access through the trees but also creates the potential for camping and other woodland activities. The woodland provides the opportunity to harvest some of the good quality oak for woodland activities such as green wood working and then to extend the diversity of the tree species with more planting. This would encourage local wildlife and habitat. There is a wide variety of different songbirds here, along with barn owls, sparrow hawk, and woodpecker.
There is a little stream that acts as a natural boundary between the woodland and meadow. A fence runs along the edge of the stream to separate any livestock from the woodland.
The meadow provides an excellent location for keeping horses and other livestock, but also offers good potential to increase the size of the woodland by planting more trees, creating a bigger woodland area for your future use and enjoyment.
Access to the woodland is very good with the close proximity of the A470 which however does not seem to affect the real feeling of peace and seclusion while in the meadow.
Much of the neighbouring land is managed by, and in the ownership of, the National Trust. To the south and west of the meadow there are stunning views of the Brecon Beacons and Baddegai Meadow itself falls well within the boundaries of the Brecon Beacons National Park. The National Park Visitor Centre can be found nearby in Libanus.
There are many places to walk and explore in this area and Brecon is only a few miles away with local shops and amenities.
There are many ancient sites in the area, including standing stones, earthworks, old forts and mottes, and there is a short section of the Sarn Helen Roman Road nearby.
The purchasers of the meadow will be asked to enter into a covenant to ensure the quiet and peaceful enjoyment of adjoining woodlands and meadows.