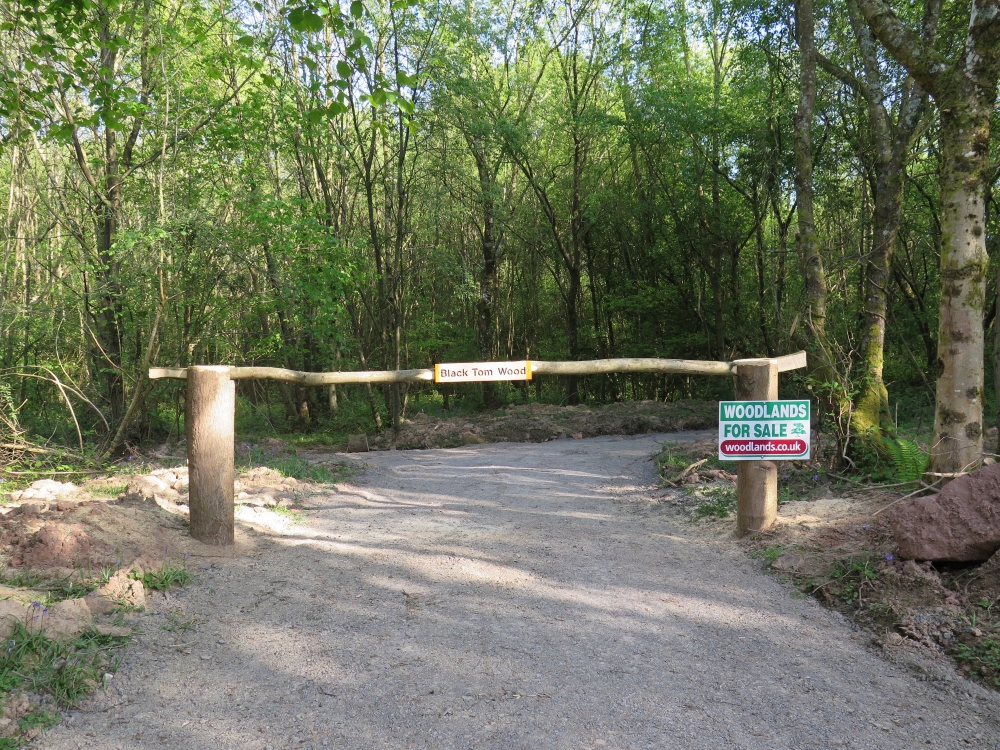 Black Tom, otherwise known as Sir Thomas Fairfax was Lord-General of Cromwell's New Model Army and a leading light of the Parliamentarian cause during the English Civil War. In 1646 he successfully laid siege to nearby Raglan Castle which was subsequently partially destroyed, although only partially, as with even the best efforts of Fairfax's men, the sturdy walls defied most of their hammerings and a great part of this great castle remains standing to be seen and enjoyed today.
This beautiful and peaceful corner of larger Big Wood is in perfect contrast to its gladiatorial namesake. Surrounded on its northern, western and southern sides by woodland and overlooking green fields on its eastern side, catching the rising sun, Black Tom Wood is sheltered and quiet, a tranquil retreat.
Amongst a very diverse range of native broadleaf, birch, ash, hazel, holly and alder there are some truly spectacular oak trees in Black Tom Wood, four of notable girth of ten foot and over. Looking back through older OS maps it can be seen that these oaks have grown in areas that have been wooded since at least the mid 1800s.
As well as these fabulous tree specimens the ground throughout is fairly open and there is much evidence of wildflower, fern and fungi underfoot amongst the overstood coppice stools. A stream which eventually feeds into the nearby Olway Brook cuts through the wood from north to south, about a third of the way into the wood from its western boundary, a magnet for wildlife and birdlife and not bad for a bit of paddling. From the eastern bank of the stream the ground slopes gently up to the eastern boundary where bluebells are found in abundance.
With continuing care this woodland will remain a fabulous asset to pass on to future generations.
Nearby Raglan has good supplies with pubs, post office and petrol and there are several excellent pubs in nearby villages. Abergavenny is an easy drive away, as is the Brecon Beacons National Park.
The purchasers of the woodland will be asked to enter into a covenant to ensure the quiet and peaceful enjoyment of adjoining woodlands and meadows.