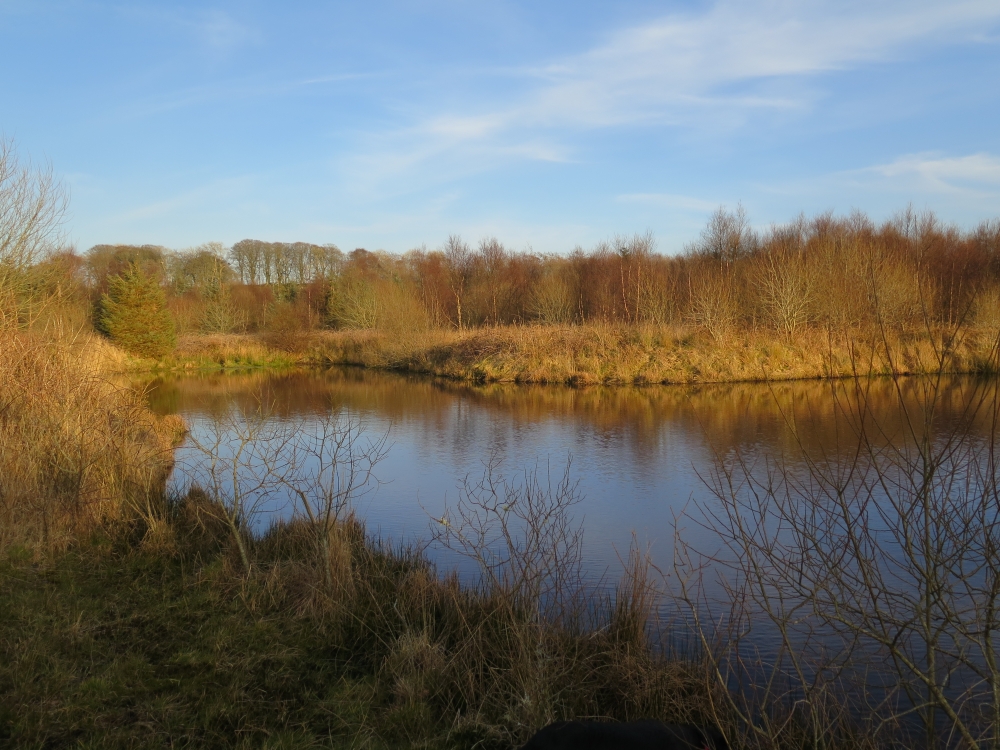 Bronnant Lake is a mixed woodland of young trees containing ash, birch, oak and conifers. Some of the ground habitat is that of marshy wetland containing numerous grasses, sedges, mosses and ferns interspersed with drainage ditches, great habitat for a variety of amphibian species.
Access from the main road is via an all weather track, recently upgraded, suitable for most vehicles. The track winds through woodland, as shown on the plan, and access to Bronnant Lake is the third right hand turning off this track. There is a gate at this point with a Woodlands for Sale sign on it. There is a combination lock on this gate: either walk from here, or contact us for the combination. Once through the gate, continue to the end of the track and you will come to the entrance to Bronnant Lake, marked with a wooden name board. There is a stoned area suitable for one or two vehicles to park and turn. Its end of track location makes this woodland a quiet secluded spot.
Upon entering the woodland, the track turns into a firm path which leads you down towards the lake. It is possible to take a 4-wheel drive vehicle down this path to the edge of the lake.
The edges of the track are lined with rosebay willow herb, a pretty native plant indicative of recent woodland clearance. As the woodland grows, the wildflower community will increase, attracting bees and other pollinating insects. Due to the nature of this previously clear-felled site, some additional replanting could be considered to supplement the natural regeneration process.
The Lake was dug out several years ago and extends to approximately 1/3 acre. It can be accessed via a gentle slope along the north westerly bank, where you will find a dry flat area perfect for viewing wildlife or camping. Fish, of unknown species and quantity, have been observed within the lake indicating it has some potential for fishing. The lake is edged with reeds and rushes which will attract birds such as reed warblers. During warm weather damselflies can be seen hovering above the water as swallows swoop for water boatman on the surface of the lake. Surrounding pastureland attracts buzzards and red kites which can be seen circling above.
The woodland is located close to the small village of Bronnant, and only a few miles from the market town of Tregaron, with local amenities. The lively seaside town of Aberystwyth is within a 30 minute drive as well as Cardigan Bay (a Special Area of Conservation) a stretch of coastline protected due to its marine inhabitants, including bottlenose dolphins. The Llyn Eiddwen National Nature Reserves, and Cors Caron (the Red Bog) are within about five miles of Bronnant Lake.
The purchasers of the woodland will be asked to enter into a covenant to ensure the quiet and peaceful enjoyment of adjoining woodlands and meadows.