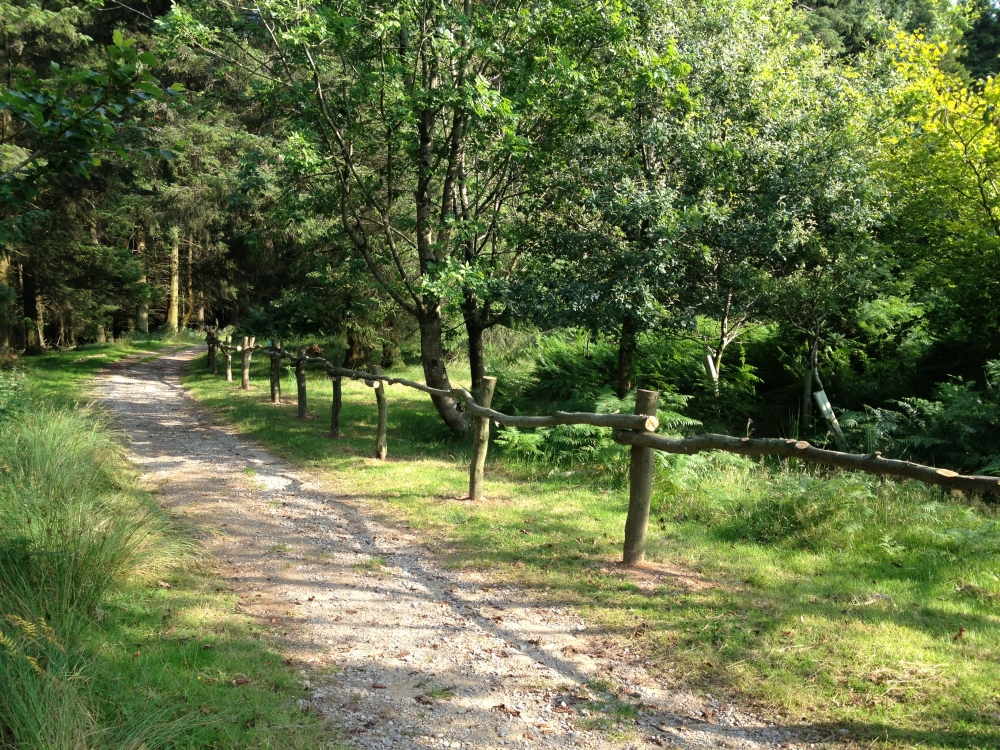 Coed Caer stands high on Mynydd y Gaer with wonderful views out over rolling countryside.
It is believed that Mynydd y Gaer is where King Caradoc 1st, son of Arch, built his fabled fortress city Caer Caradoc in the first century AD and from where he fought the Romans from 42-51AD. His burial mound, Twyn Caradoc is to be found a short distance east of the woodlands and on the highest point of Mynydd y Gaer.
In the present day, the woodland is a peaceful place, mainly conifer, larch and spruce amongst other species planted in the late 1950s, so wonderfully mature and graceful. Previous good management of the woodland means that the trees are well-spaced giving the wood a lovely open feel and underfoot are swathes of grass which makes exploring and walking through the wood easy.
There are interesting mosses to be found and different wildflowers such as willowherb and oxalis throughout the seasons, as well as fungi which often proliferate in conifer woodland. There are some areas of broadleaf including oak and beech.
The woodland is mainly flat with some gentle slopes. There is one particularly large open flat area which would make a fantastic campsite or just an area for woodworking or relaxing. Felled logs make for good seating around the campfire.
Access to the woodland is excellent. A stone forestry track leads through woodland to Coed Caer itself, accessible by any vehicle and there is a hardstanding area inside the ridestop at Coed Caer's entrance where you can park.
An old stone wall acts as a picturesque boundary on the western edge of the wood and remains of an old stone house can be seen just outside this boundary, not to be confused with the remains of the ancient city of Caer Caradog to be found beneath your feet. Probably.
The Ogwr Ridgeway Walk route passes close by and could be easily accessed to further enjoy the sweeping views.
Basic amenities are available at nearby Blackmill and many more shops can be found at Bridgend.
The purchasers of the woodland will be asked to enter into a covenant to ensure the quiet and peaceful enjoyment of adjoining woodlands and meadows.