SOLD: Coed Gwion (Gwion's Wood)
£75,000
Freehold
Talybont, Aberystwyth, Ceredigion
6⅓ acres
Ride stop entrance and parking spot for Coed Gwion

Parking area for Coed Gwion

View from the southern end of the wood looking southwards

Boundary marker near the south western corner

Boundary marker on the southern boundary

View from the track into the wood

An open area within the wood

Young growth amongst the established

an old forestry track that cuts through the wood near the eastern boundary

Track making up the northern boundary

Bench and rest spot

Birch amongst the conifers

Cleared footpath out the back of the parking area

Boundary marker around the retained quarry area

Another clearing within the wood

Track leading to parking area on the western boundary

Main track from the entrance

Take left hand fork here at this junction

Main gate to the wood. Please park up here
Description
The majority of Coed Gwion, predominantly its southern half, is pretty level. The land drops away from its southern boundary into the neighbouring woodland which means clear sight lines out to the south, opening up the woodland to maximum light and sun, always welcome in Wales! This really opens up potential uses of the wood; it offers much as a woodland for family forestry or family camping with clearings that could be maximised for tents and a campfire. Alternatively its seclusion and privacy make it a prime spot for encouraging nature and bird watching.
There will be good timber available from thinning as the conifer grows on, for building shelters or other woodland projects or for a good firewood supply, and this in turn will give an opportunity to replant and perhaps create a woodland of more native species.
Two old forestry tracks, one extending along the inside of the eastern boundary, which is fenced, and the other extending out of the back of the parking area towards the south eastern corner could both be cleared and improved to aid access throughout the woodland.
The purchasers of the woodland will be asked to enter into a covenant to ensure the quiet and peaceful enjoyment of adjoining woodlands and meadows.
Trees
Coed Gwion is predominantly planted with mixed conifer including Douglas fir, larch, some spruce as well as one or two Western hemlock and one or two Cyprus. Interspersed is a good quantity of birch, most likely naturally regenerating along with one or two rowan and scrubby growth of some hazel and gorse at understory. Grasses, mosses and lichen proliferate in the more open areas of the woodland towards the southern boundary and around the rocky areas trackside. There are various areas of quite thick bramble growth which with management and increasing canopy cover will be kept in check but also provide good cover for wildlife.
Wildlife
Features
There are good opportunities to further open up areas in the southern half of the woodland to take advantage of the wide ranging southerly views.
Access, tracks and footpaths
Access is via a stone track and although not unduly steep, we would recommend 4 wheel drive vehicle access, and especially in winter or wet weather.
There are no public footpaths through Coed Gwion or the larger woodland known as Coed Fridd Cwmere.
Coed Gwion's right of way along it's access track ends at it's parking area. Access over the remainder of the track is restricted for sole use by the neighbouring woodland Coed Pantycelyn.
Activities
Coed Gwion offers the opportunity to pursue any and all woodland activities from bushcraft to green woodworking, camping to sitting and watching wheeling kites. The southerly aspect could perhaps favour the establishment of a forest garden.
Local area and history
Coed Gwion, is named for the servant of the powerful sorceress Ceridwen, who through various misadventures came to be reborn as Taliesin, the greatest of all Welsh bards, and whose grave Bedd Taliesin is to be found nearby, outside the village of Tre Taliesin. You could walk there from the woodland following various interconnecting footpaths.
The nearest village is Talybont with two pubs to choose from, The Black Lion Hotel (yBlac in Welsh) and the White Lion. The buzzy town of Aberystwyth is less than half an hour away to the south, and the lovely market town of Machynlleth under half an hour away to the north, with all amenities on offer.
Just to the north of Machynlleth is the Centre of Alternative Technology, a fascinating and vital centre of knowledge and information.
Also within easy reach is the wonderful Ceredigion coast line with much to explore!
Wood maps
This wood is now sold, please do not visit the wood without the permission of the owner.
Find this wood
This wood is now sold, please do not visit the wood without the permission of the owner.
Location
OS Landranger: OS No. 135
Grid ref: SN 686 883
Nearest post code: SY24 5DP
GPS coordinates: 52.477, -3.934
Location map
Directions
Follow the A487 to the village of Talybont, approximately 7 miles from Aberystwyth or 10 miles from Machynlleth.
In the centre of Talybont you will see the Black Lion Hotel and White Lion pub side by side. Take the road up to the right of the Black Lion Hotel and follow this road for about 2 miles, going over a small stone bridge.
Take the LEFT fork, following the road uphill for a short distance before you see the main entrance gate to the woodland on your left with a Woodlands for Sale sign. Please park up here and continue on foot.
How we support our buyers



Please note this wood is owned by woodlands.co.uk.
Our regional managers are often out working in our woodlands, so if you email an offer and want to be sure it has been received, please phone our manager on their mobile phone. The first offer at the stated price which is accepted, whether by phone or email, has priority.
Please take care when viewing as the great outdoors can contain unexpected hazards and woodlands are no exception. You should exercise common sense and caution, such as wearing appropriate footwear and avoiding visiting during high winds.
These particulars are for guidance only and, though believed to be correct, do not form part of any contract. Woodland Investment Management Ltd hereby give notice under section 21 of the Estate Agents Act 1979 of their interest in the land being sold.
The last area of this beautiful, quiet, secluded woodland of mainly mixed conifer and some broadleaf, with lovely views out southwards, minutes away from the Ceredigion coastline.
Managed by Tamsin and Matt Brown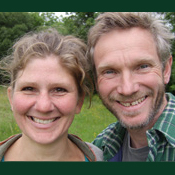 Telephone: 07956 256101
Telephone: 07950 379533
Email: [email protected]