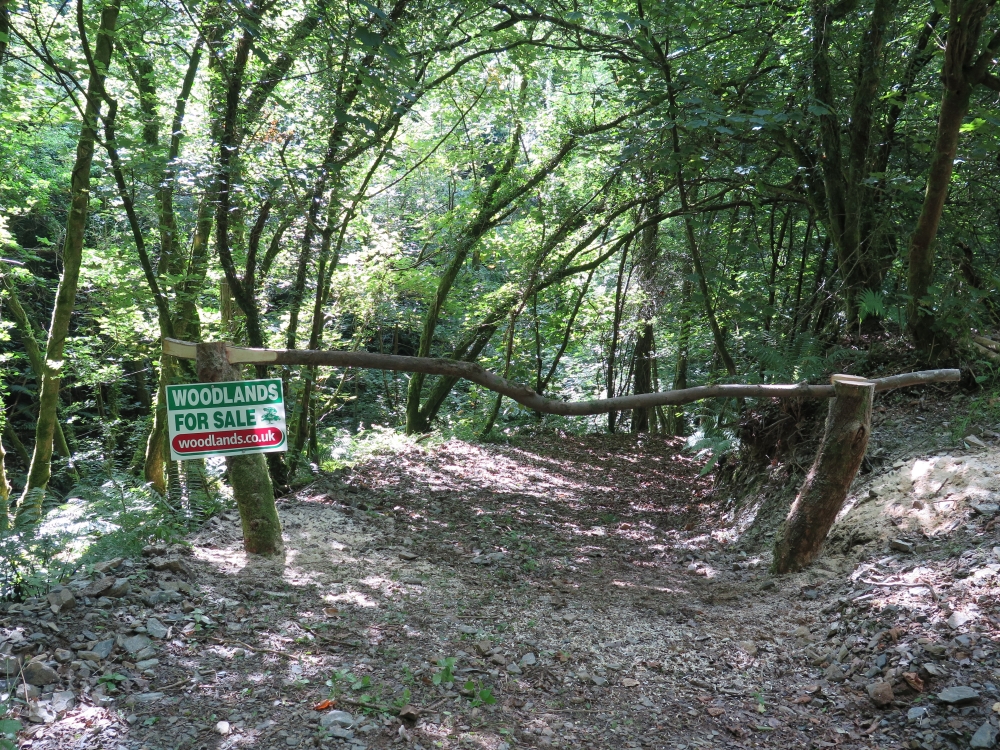 Coed Maedoc, named for St Aidan to whom the small ancient church in Llawhaden is dedicated, nestles in a sheltered spot, with views out over a bucolic scene of gently rolling hills topped by the impressive remains of the 12th century Llawhaden Castle, originally a bishop's palace.
The woodland, part of Drim Wood, sits in the crook of a large hairpin bend of the main woodland access track, an excellent stoned track which runs through Drim Wood directly from the main road.
An old forestry track leads off the main track, down a gentle slope to the entrance of Coed Maedoc and continues into the woodland, ensuring good access right into the wood, even for a 2 wheel drive vehicle.
Making your way further into the wood, the ground flattens and the majority of the woodland is good and level, making it ideal for family camping or woodland activities. A stream divides the wood east and west providing valuable access to water or for boat races (of the leaf and stick kind....its quite a small stream..)
Coed Maedoc is almost entirely broadleaf, with some good mature ash and oak specimens but also a good healthy presence of younger ash, birch, beech and oak. There is also hazel and holly which supply good foraging for birds and wildlife, and the stream is of course a great magnet for wildlife.
Its small size and sheltered aspect make Coed Maedoc ideal for families with small children looking for somewhere for safe woodland adventures heightened somewhat by a real life castle in view!
The nearby town of Narberth has a fantastic range of independent shops as well as pubs, cafes and restaurants and many fabulous parts of the Pembrokeshire coastline are less than half an hours drive away.
The purchasers of the woodland will be asked to enter into a covenant to ensure the quiet and peaceful enjoyment of adjoining woodlands and meadows.