Coed Rhosglyn ( Sparrowhawk Wood), Carmarthenshire - Just over 2 acres, £19,000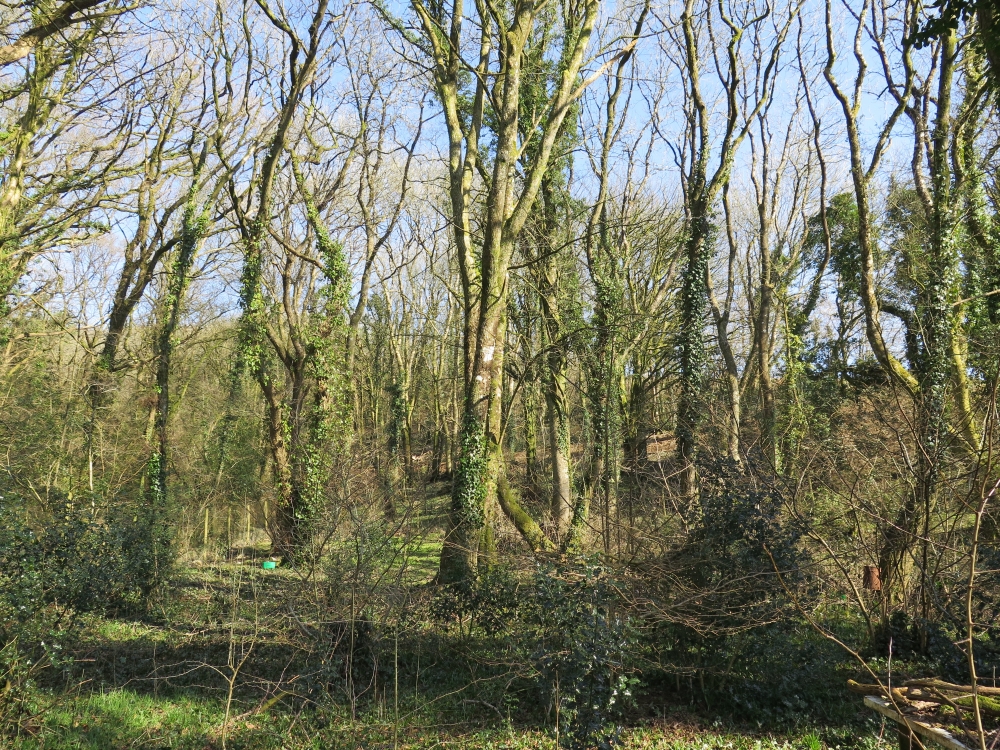 Coed Rhosglyn is a manageable woodland, and yet it packs a lot of variety into its relatively small size. From its northernmost point where a level hardstanding area has been created for parking a vehicle or camper van, the woodland dips away from the track into a quiet little bowl, sheltered by mature conifers and from here its possible to wend your way up a hidden path, past a wonderful example of nature's dramatic creative hand with tree roots gnarled and twisted growing out of a rocky escarpment. As you gain a bit of height, the ground levels out at the northern boundary with bluebells underfoot and from here there are lovely, peaceful views out over rolling fields and wooded hills.
Making your way south from the parking area, there is a fairly level area of land where there is potential of creating a larger area for camping, woodstacking or woodland activities next to the hardstanding.
Just south of here, the stream cuts through a culvert under the track and into the woodland and continues southwards burbling through Coed Rhosglyn, under the canopy of widely spaced mature broadleaf, including some lovely mature ash. The forest floor is entirely covered in wildflowers in spring; anemone, celandine, bluebell and oxalis - an uplifting sight.
At the southern end of Coed Rhosglyn the ground levels out at the bottom of the valley and the remains of a pheasant pen can be found down here. Wet underfoot in parts, wildflowers thrive and it is a picture of woodland idyll. From here there are views out over the neighbouring lake and meadows. Perhaps also a glimpse of the hovering, circling sparrowhawk for which the wood is named..
Considering Carmarthen, where all amenities are available and with convenient rail, bus and road connections (via the A48 to M4) is within half an hours drive, this is a place of absolute peace, tranquility and retreat and offering great potential for engaging with nature and its wild inhabitants, both plant and animal.
Please note: the adjacent meadow with lake (Llyn Adain Gwydd) is also for sale.
The purchasers of the woodland will be asked to enter into a covenant to ensure the quiet and peaceful enjoyment of adjoining woodlands and meadows.
Price: £19,000 Freehold
Location: Llangarthginning, Carmarthen, Carmarthenshire
Size: Just over 2 acres for sale
Boundaries:
The boundaries are marked with orange paint on fence posts, trees and marker stakes.
Local manager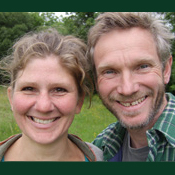 Tamsin and Matt Brown
07950 379533 or 07956 256101
tamsinandmatt@woodlands.co.uk

Read more about Tamsin and Matt.
How to find this woodland
You are welcome to visit this wood by yourself, but please ensure that you have a copy of these sales details with you - many of our woodlands do not have mobile phone reception or internet access so we recommend either printing the details or downloading them to your phone/tablet/laptop.
Do remember to also check that it is still available for sale. If you have seen the woodland and wish to be accompanied on a second more detailed visit please contact our local manager.
Location
OS Landranger: OS No 158
Grid ref: SN 270 217
Nearest post code: SA33 5QZ
Maps
See our map of the area below.
See our detailed map below.
Directions
From Carmarthen, take the A40 travelling west towards St Clears.
Just past the show ground, take a right turn off the A40 signposted to Meidrim and Bancyfelin.
Follow the road around to the left and then take the right turn onto the B4298.
Continue on this road, passing through Meidrim and after about 1/2 a mile, take the left fork and follow this road looking out for Woodlands for Sale sign and the entrance to the lake and woodlands on your right. If you cross Trip Bridge you have gone too far!
Please park at the entrance, taking care not to obstruct the gate, and continue on foot, following the track past the lake and into the woodland.
Coed Rhosglyn is on your left. You will find the parking area marked with a name board at the farthest, northern end of the wood off to the left of the track.
Boundaries:
The boundaries are marked with orange paint on fence posts, trees and marker stakes.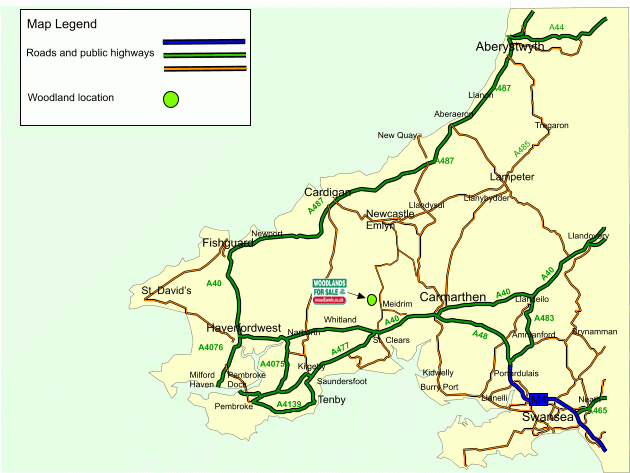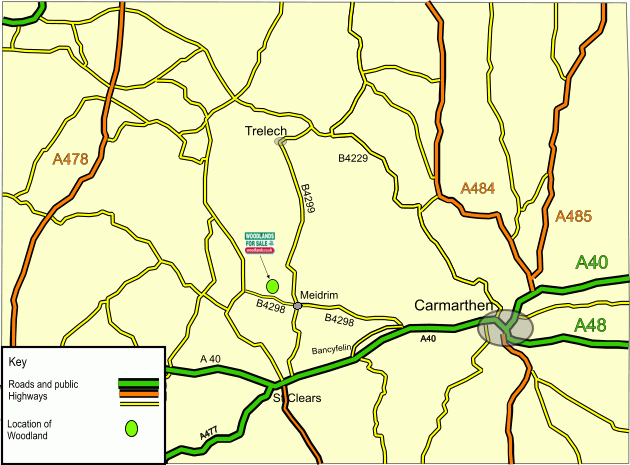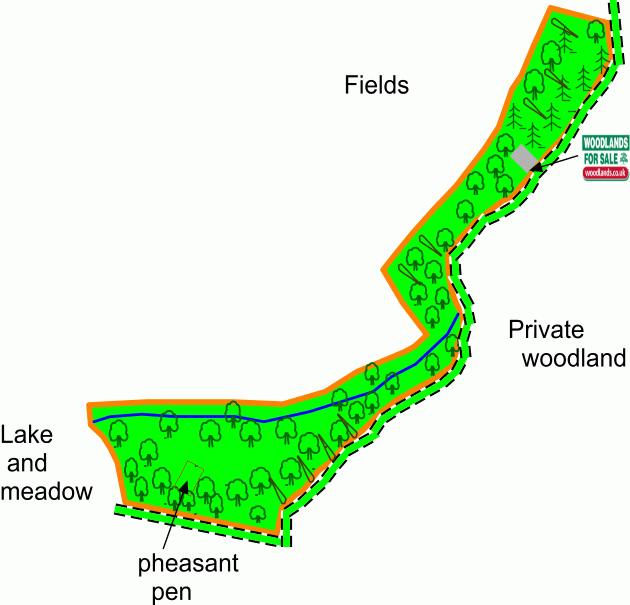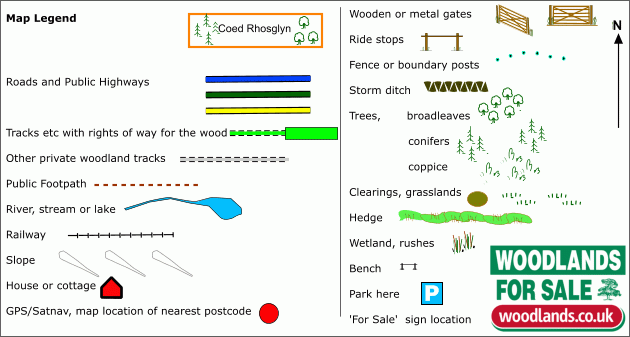 Email updates for this region
Our regional managers are often out working in our woodlands, so if you email an offer and want to be sure it has been received, please phone our manager on his or her mobile phone. The first offer at the stated price which is accepted, whether by phone or email, has priority.
Please take care when viewing as the great outdoors can contain unexpected hazards and woodlands are no exception. You should exercise common sense and caution, such as wearing appropriate footwear and avoiding visiting during high winds.
All woodlands are sold at a fixed price, and include free membership of the Small Woodland Owners Group and the Royal Forestry Society, as well as £300 towards paying for a course (or courses) to help with managing and enjoying your woodland.
These particulars are for guidance only and, though believed to be correct, do not form part of any contract. Woodland Investment Management Ltd hereby give notice under section 21 of the Estate Agents Act 1979 of their interest in the land being sold.