Contact details
Below are the contact details for all our local managers who are best equipped to deal with local enquiries, and general contact details.
South East England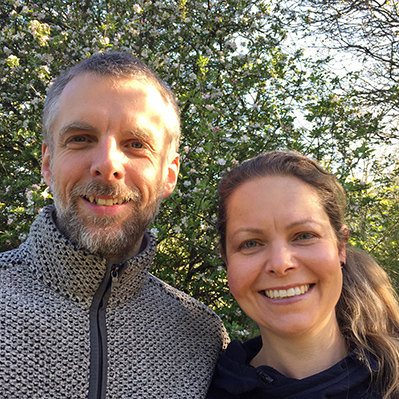 Ruth Feltham is our agent for the South East of England supported by her husband James. They have recently taken over from Simon (James's father) who served as an agent for almost 20 years.
Ruth and James have seized the opportunity to return to their country upbringings and work outside in the woodlands. They share a passion for the great outdoors and together with their two sons they regularly embark on camping and mountain biking expeditions. 'Spending time in woodlands with the family is a fantastic way to ensure a healthy lifestyle which counters the modern trappings of life. It allows the children to learn about the natural world around them and encourages them to respect the environment'.
If you are interested in woodlands in this area you are welcome to contact them by calling 07812 165081 or emailing ruthandjames@woodlands.co.uk.
East Anglia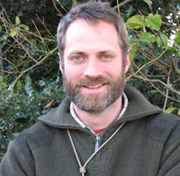 Matt Marples is our manager for East Anglia. He joined Woodlands.co.uk after selling his London media agency and leaving the "big smoke". He is now able to enjoy the sort of lifestyle he loves, and that means being outdoors as much as possible. Matt has always worked with trees, and aside from woodland management, he is also a professional deer manager who works for a number of estates and woodland owners.
Matt says, 'Family forestry is a new and exciting industry which offers people contact with nature and the outdoors and also means that lots of woodlands can be regenerated. I'm enjoying being a part of that!'
If you are interested in woodlands in this area you are welcome to contact him by calling 07979 755 118 or emailing matt@woodlands.co.uk.
Northern England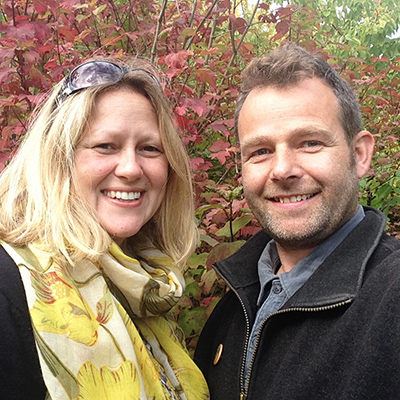 Dan Watson is our manager in Northern England ably assisted by his wife Liz Watson. They have been involved with Woodlands.co.uk for nearly 20 years. Having met at university, both studying Landscape Architecture, they share a love of the woods.
Working with wood is Dan's passion and he undertakes a wide variety of traditional crafts including coppicing, bushcrafts, hurdle making, bowl and spoon carving and constructing timber frames using green oak. 'There's nothing better than to be able to spend time in the woods with my family and friends.'
Liz combines her landscape architecture and garden design business, Land Design, with work for Woodlands.co.uk. 'I adore being out in our wonderful British countryside and feeling part of the changing seasons. So many of our urban lives have become detached from nature and it's great to hear customers recount stories of how they and their families have reconnected with the natural world'.
If you are interested in woodlands in this area you are welcome to contact him by calling 07970 116 515 or 0113 286 3701 or emailing dan@woodlands.co.uk.
Cumbria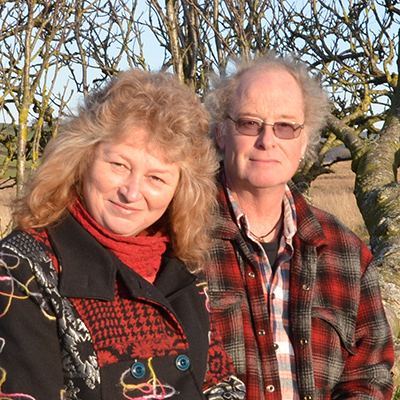 David Alty is our manager for Cumbria. He has recently moved to the area from his native Lancashire where he ran his own international haulage business. David studied biology and theology at Bangor University but is also very practical: as well as selling woodlands he fixes gates, fells trees and discovers wildlife. A keen photographer of people and places, some of his best results come from 35mm film which he still prefers to digital photography.
If you are interested in woodlands in this area you are welcome to contact him by calling 07795 104 594 or emailing david.alty@woodlands.co.uk.
Northern Scotland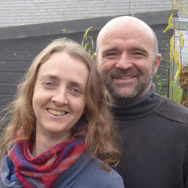 Torquil Varty and Rachel Bower are our agents for northern Scotland. Torquil is a professional hedgelayer and fencing contractor and has worked for woodlands.co.uk for several years. He has been based in Scotland for seven years where he lives with his partner Rachel and their young family. Rachel has a love for the outdoors and a passion for woodland crafts. As well as her work for woodlands.co.uk she is a professional basketmaker selling and exhibiting her work at local farmers markets and running willow weaving demonstrations and workshops.
If you are interested in woodlands in this area you are welcome to contact them by calling 07803 903 203 or 01307 467393 or emailing torquilandrachel@woodlands.co.uk.
Southern Scotland and Northumberland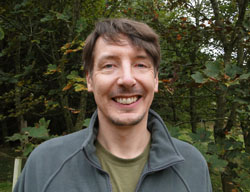 Mike Poole is our agent for Southern Scotland and Northumberland. Mike was born and raised in Scotland where he still lives and works. He grew up dreaming of working in forestry and ended up studying Town and Country Planning. After his postgraduate studies Mike starting a successful website design company in 1997, which he still runs today. He enjoys combining his programming work with working for Woodlands.co.uk; allowing him to fulfill his childhood dream of working outdoors. Mike is passionate about enjoying the outdoor life in the Scottish Borders where he is in his element camping and sailing.
If you are interested in woodlands in this area you are welcome to contact him by calling 07507 651070 or 0131 666 2555 or emailing mike@woodlands.co.uk.
North Wales and the Welsh Marches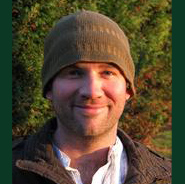 Jon Snape is our agent for North Wales and the Welsh Marches. He has a passion for woodlands, and began working with us after coming out of farming during the Foot and Mouth crisis. Working with Woodlands.co.uk has brought him back to his native Wales, and allowed him to indulge his love of the outdoors.
Jon is very interested in conservation and wildlife, and in the community use of woodlands. When he's not working as a woodlands manager he's likely to be enjoying a spot of camping, with some foraging and woodland cooking thrown in too.
If you are interested in woodlands in this area you are welcome to contact him by calling 07826 788 421 or emailing jon@woodlands.co.uk.
West and South Wales and Herefordshire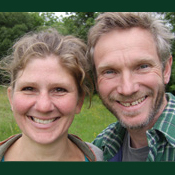 Tamsin and Matt Brown are our agents for woods in West and South Wales and Herefordshire. Running a smallholding in West Wales with their young family, Tamsin and Matt believe it's important for children (and adults) to have space to grow. Matt's childhood love of the Welsh Countryside is shown in the way he has established a forest garden and grows various herbs.
Having lived in London for 16 years, Tamsin knows the value of a strong connection with the natural world: "getting into the woods can provide sustenance and stimulation on many levels - mental, physical, spiritual and, with luck, some really good mushrooms too." Tamsin's background in set design and furniture making means she's always got an eye out for interesting bits of fallen timber but, to be honest, prefers her trees alive and growing."
If you are interested in woodlands in this area you are welcome to contact them by calling 07950 379533 or 07956 256101 or emailing tamsinandmatt@woodlands.co.uk.
Central England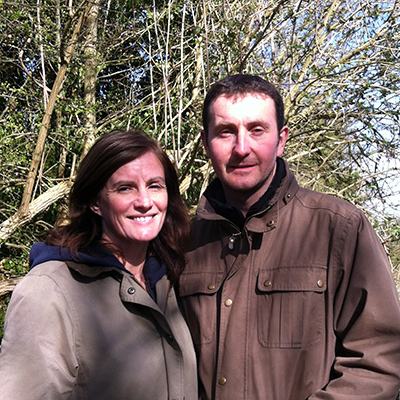 Daniel Sharp is our manager for England's central region. He is also one of life's multi-taskers. He has four children and a dog, works as a Bath firefighter, owns and runs an events and travel company in addition to working with us.
Daniel grew up on a hill farm on Exmoor. 'That's where I learnt to enjoy life outdoors,' he says. He learnt about property sales during a previous career in planning and development. When he's not selling woodlands, fighting fires or organising events, Daniel likes to enjoy local woodlands with his family.
If you are interested in woodlands in this area you are welcome to contact him by calling 07780 900192 or emailing daniel@woodlands.co.uk.
Devon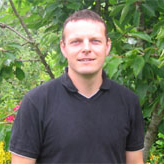 Stuart Brooking is our agent for Devon. He holds a degree in Environmental Protection and is passionate about woodlands. He enjoys the hands-on approach that working with Woodlands.co.uk affords him, clearing tracks, putting up gates and fences and getting people started with their woodland. Stuart teaches conservation to NVQ level and is very involved in practical conservation work, carrying out bat surveys, dormouse surveys and building artificial badger sets.
If you are interested in woodlands in this area you are welcome to contact him by calling 07801 789215 or 01392 436229 or emailing stuart@woodlands.co.uk.
Cornwall and West Devon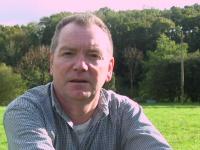 Dick White is our agent for Cornwall. He spent 30 years in IT and management consultancy until he made a life-changing decision to do something completely different. Since then, he has been working with Woodlands.co.uk, and says he has found his passion in life. Working out in the woods, being involved in elements of woodland management and landscaping activities such as fencing and track creation. 'It's like a paid hobby' says Dick.
His other hobby is fishing, and in his spare time he runs a fishery with a local farmer.
If you are interested in woodlands in this area you are welcome to contact him by calling 07821 254694 or 01566 784275 or emailing dick@woodlands.co.uk.
Northern Ireland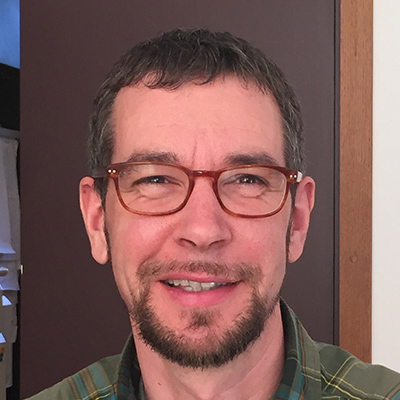 Andrew Clark is our agent for woods in Northern Ireland. Andrew grew up on the edge of the New Forest in Hampshire which may have helped inspire his passion for trees as he went on to get a degree in Forestry from Bangor University. He then worked in woods in England, Wales, Scotland and even Vietnam before moving to Northern Ireland in 1997 where he began his professional career as a forester with the Northern Ireland Forest Service. After a stint managing commercial harvesting operations he found his "niche" advising private landowners on the Woodland Grant Scheme in the Counties of Antrim and Derry.
Since leaving the Forest Service in 2005 to help raise his two sons he has continued his involvement with the Future Trees Trust, and he has his own mixed woodland in North Antrim which is now generating an income from firewood and Christmas tree sales. Andrew recently built himself a sustainable house by his woodland from where he personally undertakes virtually all the tree work in his woods, and he's also organising some hydro, wind and solar power projects.
If you are interested in woodlands in this area you are welcome to contact him by calling 07977 499714 or emailing andrew@woodlands.co.uk.
Strategy and organisation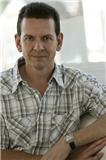 Paul Barber is a friend of woodlands.co.uk and helps the business with strategy and organisation. He grew up near to woodlands, played in them almost every day and loves woods of every size and shape. Paul runs his own consultancy Root and Branch, which works with managing directors and chief executives to improve their business results. With a background in retail, manufacturing, entertainment and service industries, Paul is able to step outside the business to give new perspective and make new connections.
You can e-mail paul@woodlands.co.uk
Estate Manager and Agent Support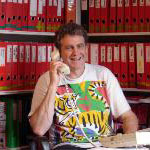 Richard Scholfield has been helping Woodlands.co.uk for twenty years. With a postgraduate degree in ecology, he initially combined his woodlands role with lecturing on environmental science. These days, Richard just doesn't have time to lecture. Within Woodlands.co.uk he advises on agent support and estate management, as well as innovations within the company. He also takes an interest in mapping, advising on contracting works, surveying and mending the photocopier.
'The work fits in well with my other activities and my interest in woodland ecology,' says Richard, 'I've seen so many different woodlands over the years, and have been able to watch them grow and develop.'
You can e-mail richard@woodlands.co.uk or phone his mobile - 07811 818277.
Media enquiries
Please check the Press Room for our news releases and articles of interest.
General Management and Purchases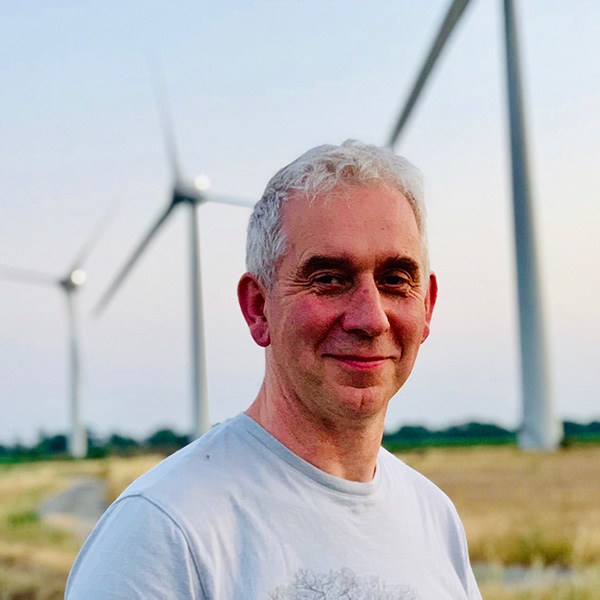 Angus Hanton has had an interest in woodlands ever since he was very young. When his family decided to purchase their own wood they found the experience frustrating – woods were too big, too far away or too expensive. At that point, the idea of family forestry was born, and alongside that Woodlands.co.uk – a company that would sell manageable sizes of woodland to families and individuals for their enjoyment and enrichment. Says Angus, 'Woodlands.co.uk is not just about supplying pieces of woodland to people: it's also about reorganising the countryside and changing how people view and manage woods in this country.'
Angus deals with woodland purchasing decisions and works to support those who have bought their own woodland.
You can e-mail angus@woodlands.co.uk or phone the office on 020 7737 0070
Our postal address is:
Woodlands.co.uk
Woodlands House
19 Half Moon Lane
London
SE24 9JU