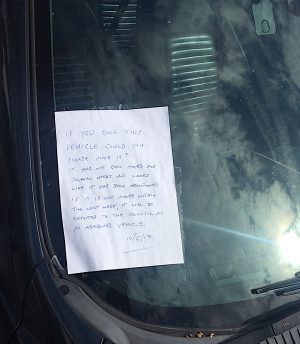 Woodland owners can be enraged by finding a note on their windscreen.  Most people have got used to texts and emails and even speaking directly, but the note on the windscreen is an art form of its own and one that presumably goes back well over 100 years – perhaps even back to the Egyptians of you include the note left on a chariot seat.    These notes can be very helpful ("I've left that fiver I owed you under the front wheel") or distinctly rude ("don't park in front of the gates – next time I'll let your tyres down"). In most cases this is one-way communication,  so the car owner has the frustration of not being able to answer back and often you don't even know who has left the note.  Surely this anonymity encourages people to be much ruder than they would be face-to-face, a bit like the phenomenon of the abusive posters on online message boards. Read more…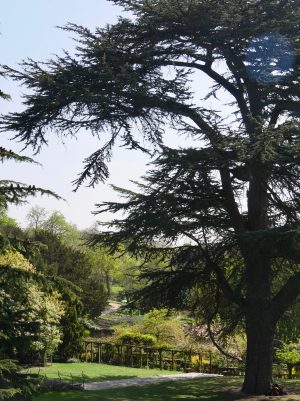 The Cedar of Lebanon (Cedrus libani) is widely planted as an ornamental tree in parks and the gardens of stately homes.  However, it is native to the mountains of the Eastern Mediterranean.  These trees were used by the Phoenicians in the building of their ships, used in the construction of Solomon's Temple in Jerusalem and the tree's resin was used by the Egyptians in the process of mummification.  Cedar wood is valued for its durability, grain, colour and fragrance; it is also a source of cedria (cedar resin) and cedrum (cedar essential oil). Read more…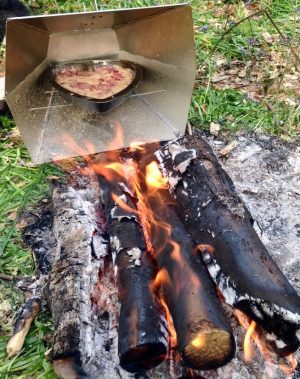 This clever device redirects the radiation from an open woodland fire to create a cooker so that outdoor cooking can be about much more than just frying pans, kettles and grills.  With a reflector oven you can cook both sweet and savoury –  bread, cakes, pies, scones, fish and vegetables.  The reflector oven bounces the heat around inside, and also contains it, so that whatever is on the shelves is baked as well as it would be in a conventional oven.
This particular model was invented by Svante Freden, a Swedish manufacturer – who apparently fabricates these devices in a "small outbuilding" in Sweden and retails them for about £50 each – they can be bought from Proadventure who have s shop in Llangollen, North Wales, as well as a website with lots of camping kit. Read more…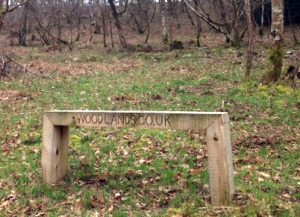 I love sitting quietly in a woodland, especially on a comfortable wooden bench.  Being still and silent in a wood allows you to feel closer to nature and nature gets closer to you: when you stop trampling through a wood the animals stop feeling threatened and they come out.  Birds and deer and even badgers will appear as you sit unmoving and comfortably on your home-made bench.   If sited carefully, you might also be able to enjoy a panoramic view from your woodland bench.
A group of us recently decided to have a bench-making competition and four different benches were produced during the afternoon.  The prize was a bottle of vintage port and the rules were simple – you had two hours to finish and you had to use materials found in the woods Read more…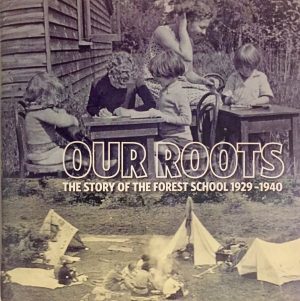 Forest School is becoming a standard part of many primary schools, often with the use of onsite woodlands and sometimes with a walk or even a minibus trip to take children into nearby woodland areas.  Our company's first experience of the growing importance of forest school was when a school in Kent decided to buy a woodland and have its pupils visit once a week, but since then we have had many experiences of families buying woods and lending them to the local school for forest school classes.  Even though the concept is now well embedded and growing, the history of 'Forest School' in the UK goes back a long way and has some slightly eyebrow-raising history. Read more…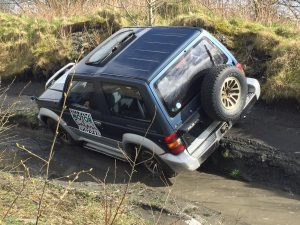 "It's the most fun I've ever had outside of the bedroom" said one friend of mine about driving a 4-wheel-drive vehicle. "It gives you new powers and you feel you can drive anywhere – over hills and through rivers."  But it's a learned skill and not something people are born with, and it's also something you can do with an ordinary driver's licence.  Therefore, many people drive 4WD vehicles in woodlands and on farms without any extra training, despite the fact that if they are using a 4×4 for work then Health and Safety rules require that they should have "adequate information, instruction and training".  I decided to learn the art of safe off-road driving by going on a proper course.  Amongst my group of foresters and woodland managers one of them had heard that the best place to do these courses was Motor Safari, a long established off-road driving school near Wrexham in North Wales based in a disused quarry.  It turned out to be an extremely good place to discover how to drive through a woodland while minimising damage to the tracks. Read more…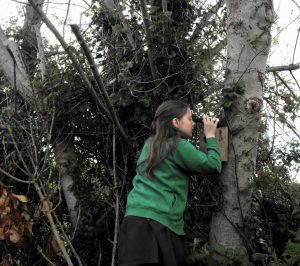 Hi, I'm Imogen and I am a big nature and woodland fan. In this blog, I will be showing you how I got a Blue Peter green badge, and also how you can get one.
In my point of view, us kids should be bonding with nature in the world around us. By having a go and applying for a Green Badge * encourages us to be outside.   Furthermore, it helps us learn that nature is not just something beautiful but also shows how birds live, flowers grow and much more about bugs, trees that we didn't even know about. By having a Green Badge, you can show everyone how much you care about nature and you could persuade others to try.  Just helping nature to grow stronger by providing more shelter for animals and bugs is giving us beauty in our woodlands and gardens. Read more…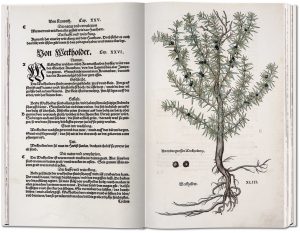 There is a long history of producing guides to help identify and explain the flora and fauna of woodlands. From the fine woodcuts in Leohart Fuch's New Herbal book of 1543 to the Woodland Trust's tree identification app. for smartphones in 2017, we have been naming and visually representing our plants and trees through the ages. Following this rich tradition Woodlands.co.uk have launched a range of educational posters designed to help primary school children recognise and understand what they can see in their woodlands. Read more…
Subscribe to our blog email updates