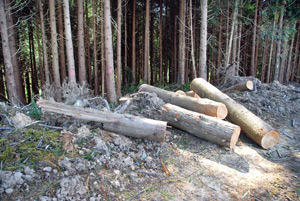 Anyone who has visited one of our woodlands for sale in Devon or Cornwall will most likely have noticed, maybe even sat upon, one of the benches which are a particular feature in the woodlands that my colleague – Stuart Brooking and I,  prepare for sale. Until now, we have bought in the timber for making the benches, from local sawmills – who use only locally sourced materials.
Recently though – through unfortunate circumstances in a way – we found ourselves with a ready supply of timber within our own woods, so we decided to go for a wholly DIY solution for our next batch of benches. Read more…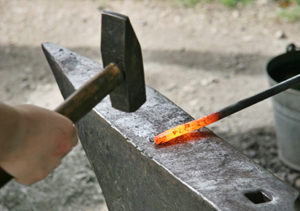 Tom is 21 years of age and a skilled craftsman – a blacksmith. He has recently become a woodland owner (via woodlands.co.uk) by purchasing Raleigh Wood.  Raleigh Wood is situated on a sunny hillside with far reaching views of the valleys towards Dartmoor. His partner, Cara, is also a blacksmith and will be managing the woodland with Tom.   I asked him when they started the journey to their chosen career and how they ended up owning a woodland at such a young age.
"Being younger is no barrier as you have more time, Read more…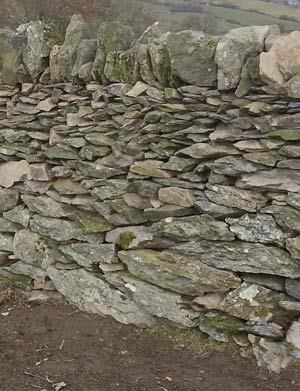 For reasons that are not clear even to me, I have long harboured a desire to learn how to build dry stone walls. So when the opportunity presented itself to get training, and work with a group to take down and rebuild a dry stone wall, I jumped at the chance.  The training was part of a package offered by the National Trust as a "Working Holiday."
The course started with dinner on Monday evening, followed by three days of training and practice. Accommodation was in a farmhouse owned by the National Trust,  converted into a bunkhouse with two dormitories, just outside Betws-y-Coed in Snowdonia,
The holiday included accommodation for three nights in the National Trust bunkhouse, all meals, transport between the bunkhouse and the work-site, and training/supervision by two experienced dry stone wallers. All of this for just £90! Costs are kept low by the accommodation being in dormitories, and because everyone attending has to take a turn at cooking one of the evening meals. This was made easy for us: our holiday leader, Sue, had prepared the menus, Read more…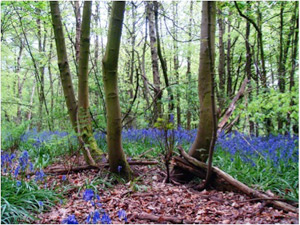 Watching birds in woodland can be very rewarding but, at the same time, very frustrating! The old adage "can't see the wood for the trees" certainly comes in to play. You can be surrounded by bird song yet not see a single one. Birdwatchers then have to rely on the one piece of equipment they forget all about – their ears!  Knowing your bird songs and calls is vital as trying to track a bird using binoculars as it flits though thick cover can be almost impossible. Knowing what to expect is also useful. While there are some birds like Chaffinch that occur in all woodlands, Read more…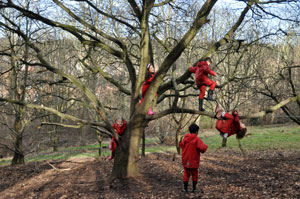 You may have seen them. Groups of children togged up in waterproofs and wellington boots heading off somewhere exciting, or returning; covered in mud and smiles, clutching a favourite stick. These are children who have been to a Forest School.
Despite the increasing concern that the younger generation is becoming more disconnected from nature and talk of nature deficit disorder 1 children and young people across the UK do have opportunities to spend time in natural environments. One of the ways in which this happens is at a Forest School. Read more…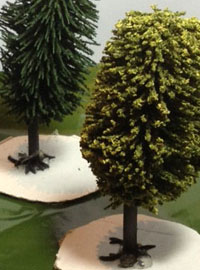 Many wargames are enhanced by miniature woodlands as scenery. The first stage to building woodland scenery is to start building model trees. Generally these are either plastic trees or homemade trees, made of wire, lichen and flock. In contrast to other tabletop scenery  - such as scale houses, 40k bunkers or warhammer watchtowers, trees are difficult to assemble. There are, however some easy methods for making cheap model trees as well as buying realistic tabletop forests. Read more…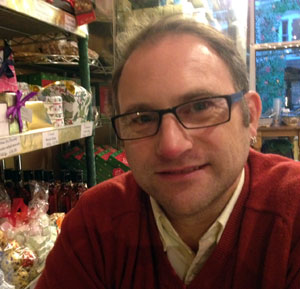 It's not often you meet a person who has set up an organisation just to make sure land is used more constructively.  Mark Walton, of sharedassets.org.uk, is such a person and today he told me about how he plans to change the way land is used.  He's been able to set up this new social enterprise because he has a Clore Social Fellowship, which funds and supports aspiring leaders in the social sector.  These fellowships last one year full time or two years half time, and Mark has used the freedom this gives to investigate how public, private and charitable landowners can be helped to use their land more productively.  He also has support from the Tudor Trust. Read more…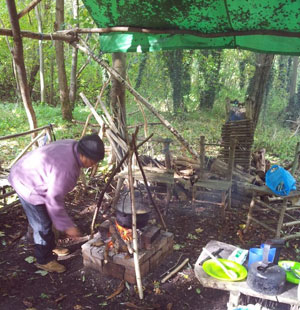 December 2012 will see the final visit to Glede Wood by the Small Woods Association's (SWA) social forestry project 'Branch Out'.  Participants of 'Branch Out' have been successfully visiting Glede Wood since June 2011 but our association with woodlands.co.uk's Glede Wood has been ongoing for 6 years.  Small Woods was first offered use of the wood to help train NEETs, youths "not in education, employment or training", helping them to learn new skills, to work as a team and to then progress to further training or employment.
Our 'Branch Out' project has been funded by the Lankelly Chase Foundation and is a partnership project between the South Staffordshire and Shropshire Healthcare NHS Foundation Trust, Mental Health Unit and the Small Woods Association.  'Branch Out' aims to reduce social isolation and improve the health and wellbeing of adults from black and minority ethnic groups (BME) living across Telford and Shropshire. Read more…
Subscribe to our blog email updates