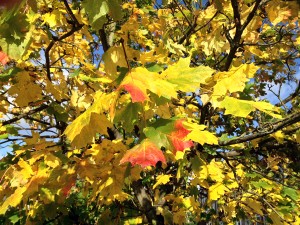 At some point during the months of Autumn,  the leaves have done their job (that of making sugars to be used in growth, the formation of new twigs and branches, forming fruits and seeds).  However, winter is not good for photosynthesis or growth; winds, low temperatures and low light intensities adversely affect a tree's ability to make sugars. Indeed, if the leaves were retained throughout the winter, they might be regarded as a liability as they would use the the tree's reserves (that were stored away in the Spring and Summer).  Plus, leaves would offer greater resistance to the wind and the tree would be more likely to suffer damage.  High winds are always more dangerous to a tree when it is in full leaf. Read more…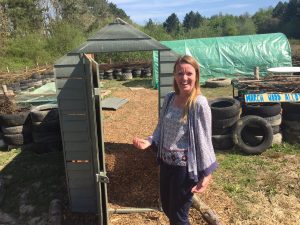 The March Wood project in Kent is using nature to help young people and families with "additional needs" and adults with mental health issues.   We run educational and therapeutic programmes and teach a range of practical skills. For example we help people to use hand tools, identify trees and plants. We also do firelighting and show how to managing risk around fires and edge-tools. we also help young people and adults deal with social and emotional issues through group discussions and one-to-one therapy sessions.
Our project has been running for almost two years and we've worked with over 100 young people and their families; young people with physical disabilities that include blindness, young people with autism and ADHD. Read more…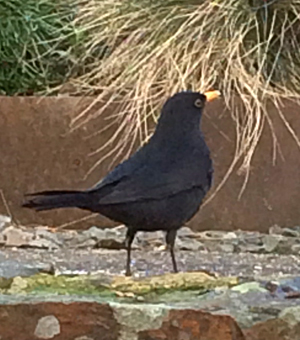 Since 1979, people have been watching the birds in their garden or local park for an hour as part of the Big Garden Birdwatch, and telling the organisers (RSPB) what they have  seen.  The Big Garden Birdwatch has been running for some 37 years and has provided a mass of data on the bird populations of the U.K.   The data gathered give an insight into how our wildlife is faring.  The RSPB's Big Garden Birdwatch takes place this weekend (28 – 30 January, 2017).  If you would like to take part, visit the RSPB's website e.g.  www.rspb.org.uk (links to a pdf file).
What is involved ? Read more…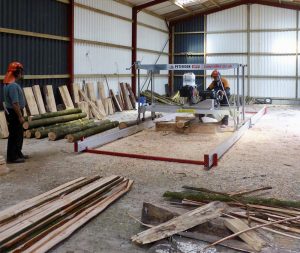 In these days when just about anything is available, delivered to your door with just a few taps on an app, I have introduced my own delivery service for some of our woodland owners – delivering to their woods rather than their homes.   The product or maybe that should be by-product, is sawdust, all neatly bagged up and deposited where it is most needed namely close by their composting loos. Not the sort of thing that is going to qualify me for a slot on Dragons Den, but satisfying in that (a) a "waste" product is put to good use and (b) the woodland owners are very appreciative.
How did it start? Read more…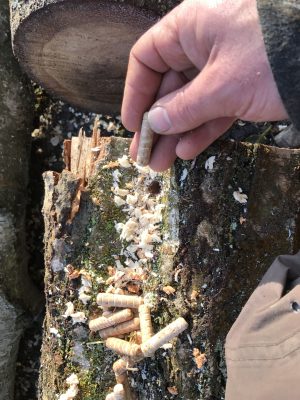 It wasn't until I started spending more time in our woodland that the thought of foraging entered my mind. Over the seasons the landscape revealed both edible delights and seasonal beauty: I hadn't realised how prized the bilberries were to the wildlife and how little chance I had to add them to my breakfast bowl or to pancakes made on an open fire.
We are lucky enough to have a semi ancient woodland but its overplanting warranted some thinning of the spindly oaks. It pained me to take down my first tree but I saw it as a symbiotic relationship where the intervention was aiding the long-term wellbeing of the woodland. Thinking about this threw up the idea of growing edible mushrooms. Read more…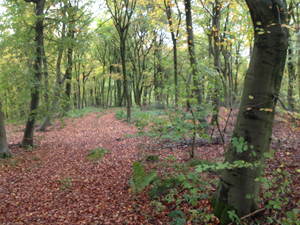 2017 could be the right year to take the plunge into woodland ownership:
1.  Money in the bank continues to yield virtually nothing, so putting some of your savings into a woodland means having an investment that you can actually enjoy;
2.  Like it or not, 2017 will be the year of Donald Trump and the uncertainty and apprehension that this brings.  In an uncertain world, having a wood of your own which you can escape to is a great reassurance;
3.  A recent survey showed that teenagers with smart phones check them on average 150 times a day: a woodland is an antidote to overdosing on screen time.  Your children or grandchildren may be suffering a "nature deficit" and being able to visit a woodland is a good way to make up this shortfall and help them grow up more healthily;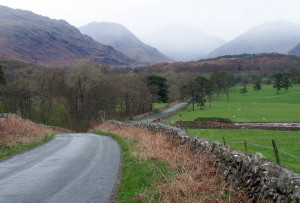 One day, back in May 2014, I had come over from Eskdale, to Wasdale, to photograph Wastwater and the surrounding fells. Only two months previously, I had seen Wastwater for the first time, having been part of a failed expedition to find it, some 38 years previously (don't ask!)   Returning along the road, up the valley, I saw a 'woodland for sale' sign. "A nice location", I thought, as I walked past. I had no serious thoughts until an internet search, in October 2015, took me to the Woodlands.co.uk website.
Subscribe to our blog email updates