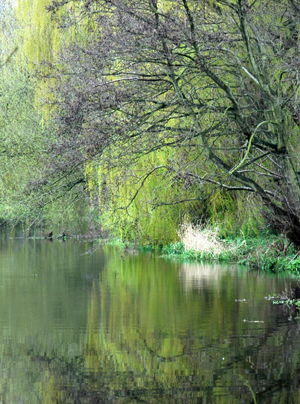 "People will only protect what they care about, and they will only care about what they have experienced" according to David Attenborough.  On this basis, Fiona Reynolds argues that we need to help the public to have easy access to the British countryside and to do conservation in a hands-on way rather than leave it all to professionals.  We must help people touch and feel trees and woodlands if we want them to be valued.
"The Fight for Beauty" is a 320 page book containing a magnificent account of the efforts to preserve British landscape, species and habitats in the 60 years after the war but as Reynolds admits it is still true that, "nature protection remains weak" and habitat loss has been severe as we continue to witness the sixth mass extinction event.  Read more…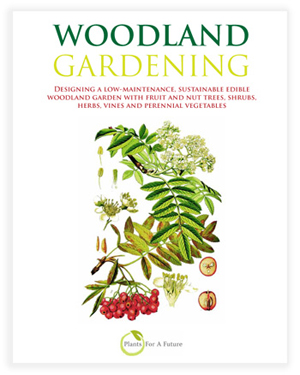 A book entitled "Woodland Gardening" has grown out of a project that began back in 1980s / 90s.  "Plants for a Future" began in 1989 when a 28 acre plot of land was bought by Ken and Addy Fern near Lostwithiel, Cornwall.   The aim was to demonstrate the importance and many uses of plants, particularly perennials using permaculture techniques.   This is in marked contrast to many aspects of current agricultural practice, which involves the constant working of the soil, the intensive use of 'agro-chemicals' and a heavy reliance of a limited palette of annual crops.
Their woodland gardening 'seeks to emulate beneficial aspects of natural woodland'.  In woodlands, trees, shrubs and herbs all grow alongside one another year after year, offering shelter and food to various animals, including us.   The soil is stable and its structure and fertility are maintained through the natural recycling of materials and nutrients. Read more…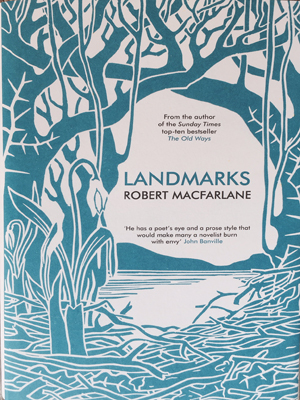 According to the new "Landmarks" book, the Oxford Junior dictionary recently removed some words which the editor considered less relevant to today's young people.  These exclusions included: acorn, ash, beech, bluebell, hazel, ivy, fern, lark, mistletoe, newt and otter.  Such words had to be removed to make space for these more relevant words, amongst others: blog, chatroom, MP3player, broadband, attachment and voice-mail.  This change, which is said by the editor to reflect the reality of modern-day children's urban lives, is alarming in its acceptance that children might no longer "see the seasons, or that the rural environment might be so unproblematically disposable."
Macfarlane has an absorbing obsession about both the countryside and about language.  Putting the two together, he has produced a beautifully written book that examines how people think about their outdoor surroundings and particularly how a fertile language has developed around the country.    But, he also brings out the sheer depth of vernacular vocabulary of people who work with the land. Read more…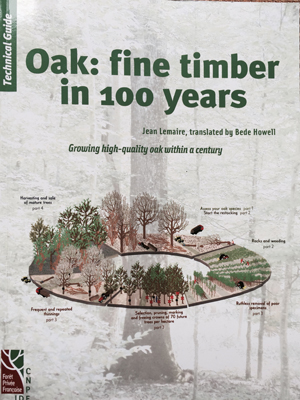 Bede Howell is a massively respected forest manager (and French speaker) who has always taken the long view of British woodlands.  In this new book, Bede both learns from the experience of others and shares it – he has translated into English Jean Lemaire's brilliant book on growing oak for timber.  Oak trees are easily the most important broadleaves in Britain and occupy about 9% of the forest area but typically rotations have taken 150 – 200 years or more to maturity but with wise planting and management this book, "Oak: fine timber in 100 years", shows how good quality timber can be grown in about 100 years.
"Oak: fine timber in 100 years" uses every possible way of getting its message across – text, photos, diagrams, charts, graphs, tables, maps and sketches.  Read more…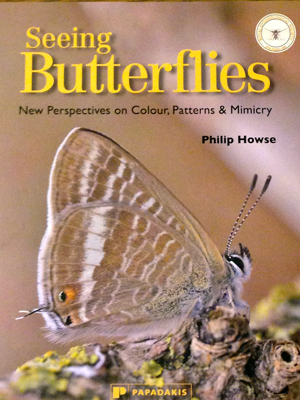 Philip Howse's new book 'Seeing Butterflies' tries to understand the reasons behind butterfly colours, and is packed with beautiful pictures and explanations.
There are 59 species of butterflies in the UK, but you are most likely to see large white, gatekeeper, peacock, and comma butterflies. Grizzled skipper, wood white and peal-bordered fritillary butterflies are woodland 'specialists', but population numbers have widely declined partly due to a move away from traditional woodland management practices. Over half of all butterfly species are in decline, and this is even greater among those butterflies found in woodlands. When these butterflies are seen, their presence should be recorded and can even be officially reported during July and August. The Butterfly Conservation's Steve Wheatley explains that the presence of woodland butterflies is not only important from the butterfly conservation front, but also woodland butterflies can tell us a lot about small woodlands and how they are managed. Read more…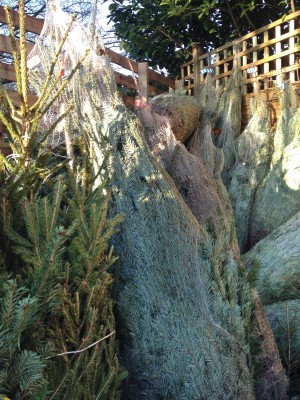 Hopefully, you can print out this quiz and then ask your Christmas guests and family what they know about the Christmas tree.
1. In the UK, what is the most common species commercially grown for Christmas Trees?
2. Roughly how many commercially grown Christmas Trees are harvested in Europe each year?
3. In the US, how many artificial Christmas Trees are sold each year?
4. How old is a typical Christmas tree?
5. Roughly how many Christmas trees can you grow in an acre? Read more…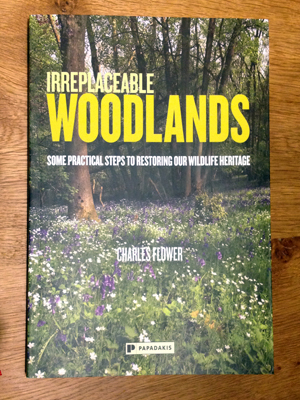 irrCharles Flower inherited a 25 acre Berkshire woodland a generation ago and had a vision for its restoration.  He points out that, "small amounts of management, particularly in rides and glades where most flowers and insects occur, can yield enormous benefits."  What shines through Charles' book is that he learnt almost everything about woodland management on the job as so many buyers of small woodlands do and this approach did the wood no harm at all.  Indeed, as he says, "it is only when you have the privilege of really getting to know one of these ancient woodlands that you become aware of their importance …. these woodlands are literally irreplaceable."
This new book is as much a viewing as a read – Mike Bailey and Steve Williams have illustrated the book copiously with pictures depicting how a well-managed woodland can look and also showing management operations in progress.  But the story is an odd one – Steve and Mike were helping Charles Flowers with his earlier book ("Where have all the Flowers gone") when they found out that he owned a woodland and they started photographing his wood just for fun.  Read more…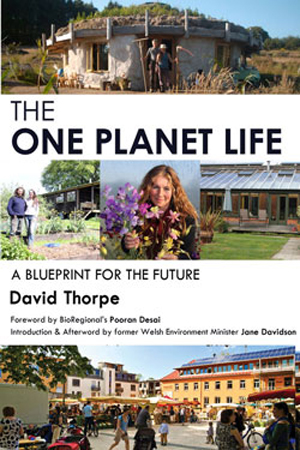 This week's other "must-read" book is "The One Planet Life : a blueprint for Low Impact Development " by David Thorpe, which explains the idea of One Planet living, and the One Planet Development planning policy in Wales. David Thorpe is a writer and consultant on sustainability issues. He is a Special Consultant on Sustainable Cities Collective, the primary website for urban leaders globally; a founder and core group member of the One Planet Council; and the author of several books on sustainability, including: Energy Management in Buildings, Energy Management in Industry, Solar Technology and Sustainable Home Refurbishment, all in The Earthscan Expert Guide series. Prior to this he was the News Editor and Opinion Writer of the UK's Energy and Environmental Management magazine for 13 years. Before that he was director of publications at the Centre for Alternative Technology. Read more…
Subscribe to our blog email updates