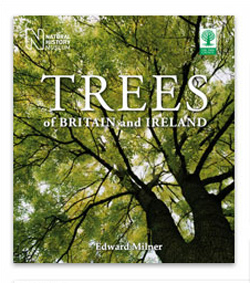 This is not a book filled with impenetrable botanical terminology and nomenclature, nor is it  a "coffee table" tome.  It is far more readable and useful than such texts.  It is written by Edward Milner, who has a strong background in ecology and natural history and consequently he addresses the biology, history,management, ecology, and uses of our native trees *. Read more…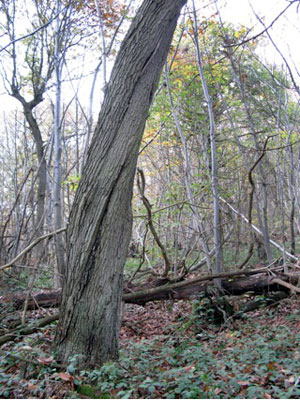 On 16th October 1987, the Great Storm took away many mature trees from the landscape of southeast England, a great swathe of destruction was wreaked on our woodland and parkland trees.  Many trees and overlarge coppice still lie where they fell, the coppice more often than not growing up again but from a much larger base.  The mature trees have been gradually rotting. All the resources locked up in the wood being released and taken up by bacteria, fungi, invertebrates and so to higher organisms.  It was a major ecological disturbance,  that in some ways has been of considerable benefit to wildlife.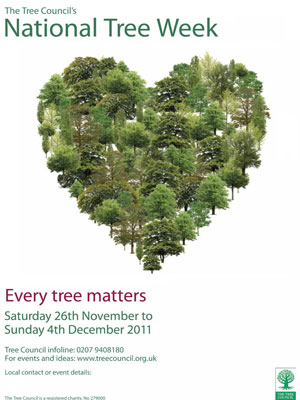 The Tree Council's annual tree weeks have been an undoubted success, emanating from the 1973  "Plant a tree in '73" campaign (some rather cynical individuals chanted "cut it down in '74") and must have resulted in not only in promoting the whole idea of trees but in planting many thousands across the country in parks, gardens, roadsides, corners of farmland and development sites to name but a few.  The Tree Coucil ( http://www.treecouncil.org.uk) is our foremost campaigner and umbrella body for UK organisations involved in tree planting, care and conservation.
Forestry and woodlands are a long-term business but those of us planting in '73 can see the fruits of our labours: we stand back and look up at the hornbeam, hazel, hawthorn and fieldmaple spreading wide and high;  the oak, ash, beech and birch are trees, a miraculous metamorphosis from those tiny whips planted during the cold winter months – it seems like yesterday.  We plant for the next generation but once established trees grow quickly so we can all enjoy watching them develop. Read more…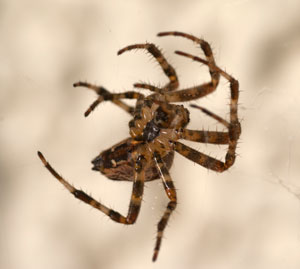 For those wanting to follow up on the different forms of wildlife in their woodland, the following organisations / societies might be of interest / use.  
For each there is a link and a snippet from the organisation's website.
Website of the British Arachnological Society (wiki.britishspiders.org.uk). "Here you can find information on those fascinating animals, arachnids. Our emphasis is on British spiders but we don't exclude other arachnids such as Harvestmen (opilionids), Pseudoscorpions and Scorpions". Read more…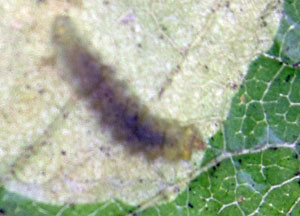 Many people have been following the various blogs (and contributing comments) on the problems that Horse Chestnut trees have faced over these last few years.  These problems include :-
bleeding canker
leaf blotch fungus
leaf miner moth
The horse chestnut leaf miner moth, which originated in the Balkans, first appeared here in 2002/3 in the South East, but it has since rapidly spread to many areas of the U.K. Read more…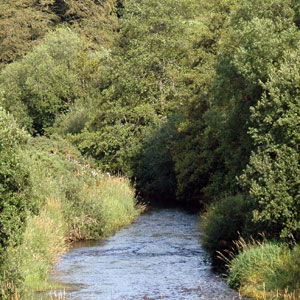 The Nature Conservancy Council commissioned the National Vegetation Classification in 1975.  Its aim was to provide a clear and systematic catalogue / description of the many plant communities of the United Kingdom.  After many years of work, a five volume account of the Classification of the National Vegetation was produced by Cambridge University Press.
Woodlands and scrub
Mires and heaths
Grassland and montane vegetation
Aquatic swamps and tall herb fens
Maritime communities and vegetation of open habitats.
Details of the methodology and sampling techniques can be found here Read more…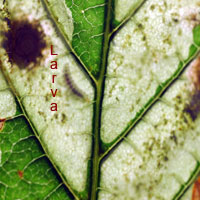 The 'progress' of the horse chestnut leaf miner (Cameraria ohridella) has been reported in the blog from summer 2006 to more recently, when a national survey was under way.  This small, but highly efficient parasitic moth was first 'discovered' in trees bordering Lake Ohrid in Macedonia in the mid-Eighties.  It was later described as species new to Europe, and since that time has managed to spread through almost all of Europe.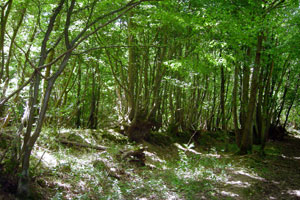 The Forestry Comission has just announced the first results of the National Forest Inventory (NFI); the NFI replaces the National Inventory of Woodlands and Trees (NIWT).  The 'woods and trees' inventory has been compiled (using various methods) since the 1920's when there was considerable concern about the 'stock' of woodland and timber that could used in an 'emergency'; e.g. when it was not possible to import timber from Europe or 'The Empire' as was the case during WW1. Read more…
Subscribe to our blog email updates