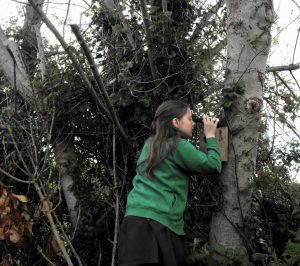 Hi, I'm Imogen and I am a big nature and woodland fan. In this blog, I will be showing you how I got a Blue Peter green badge, and also how you can get one.
In my point of view, us kids should be bonding with nature in the world around us. By having a go and applying for a Green Badge * encourages us to be outside.   Furthermore, it helps us learn that nature is not just something beautiful but also shows how birds live, flowers grow and much more about bugs, trees that we didn't even know about. By having a Green Badge, you can show everyone how much you care about nature and you could persuade others to try.  Just helping nature to grow stronger by providing more shelter for animals and bugs is giving us beauty in our woodlands and gardens. Read more…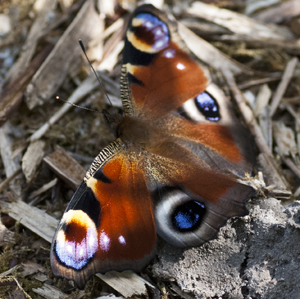 The British have always been inclined to talk about the weather "it's been too hot, too cold, been raining for days etc".  However, there is now some justification for discussing the weather as recent years have seen the number of extreme weather events increasing and there have been significant changes in the 'pattern of the weather".
Though not extreme, the weather this Spring and early Summer has been been disappointing.  Sleet and snow fell in late April, and there were a number of sharp frosts.  The April temperature was 6.5o C, 0.9o C below the 20 year long term average.  Most regions were colder and wetter.  This pattern continued into June.  This sort of weather, when coupled with last year's rather cold , wet summer has significant effects on both insect and bird populations. Read more…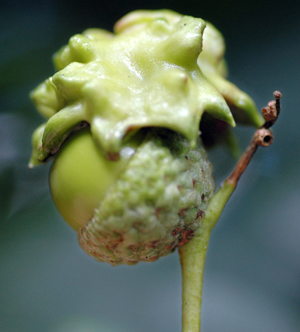 What is a plant gall?   As with most things, opinions vary but one of the definitive books on the subject by M. Redfern and R.R. Askew "Plant Galls" *offers the following description:
"a gall is an abnormal growth produced by a plant under the influence of an organism …… ; it involves enlargement and proliferation of plant cells which provide shelter and food for the gall maker.  Read more…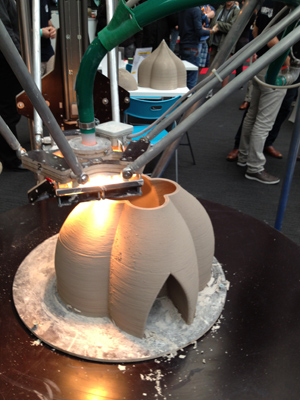 Large numbers of 3D printers are now being produced and used for home use.  It is estimated that the worldwide market in 3D printing will be £3 billion within 5 years – but what materials are used for printing?  Most currently use plastic filament (mostly PLA or ABS), but some printers are being developed to print using more natural materials such as clay or wood, and even 'mushed-up' insects.
Standard home-use 3D printers can print in "wood fill" using a mixture of plastic and wood to create objects that look as through they are wooden whist avoiding many of the issues with production of objects using real wood.  The image below this post shows an array of objects 3D-printed by a desktop machine using a "wood fill" filament supplied by ColorFabb, part of the Dutch company Helian Polymers.  This woody filament contains 30% wood Read more…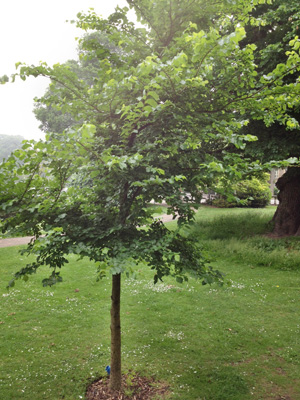 Brighton in Sussex is home to Britain's largest population of Elm trees. These 19,000 elm trees are known as The National Collection. Elm trees are increasingly rare due to the blight brought by Dutch Elm disease principally in the 1970s.  Initially this came into the UK as long ago as 1926.  Dutch Elm disease is a fungus carried by beetles and affects only elm trees. In response to this attack, an elm tree will automatically produce tyloses, an effective natural defence against the 1926 strain of Dutch Elm disease. Tyloses occur in the xylem – water conducting vessels of the plant / tree, sealing them off and restricting the movement of the pathogen.
However in the early 1970's,  a new strain of Dutch Elm disease was imported from channel ports, linked directly to the Canadian Rock Elm. This strain travels faster through the elm trees and kills them before they can produce tyloses. Since the introduction of this strain of Dutch Elm disease to Britain, the number of elm trees has gone down from about 3 million to fewer than 200,000 and many of these are very young ones which will certainly succumb to the disease. Elm trees reproduce by root stalks more often than by seed and so this transmission mechanism quickly spreads the disease between elm trees and along elm hedgerows. Read more…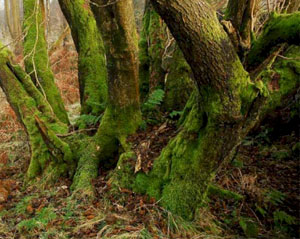 In every wood there is moss and leaf litter, and inhabiting these are multitudes of microscopic creatures. Many of these are mites (Acari).  Mites are arthropods – literally animals with pairs of jointed legs and a hard exoskeleton (cuticle).  The main groups of arthropods are
the  insects

the crustaceans

the myriapods and 

the arachnids
The Acari or mites (and ticks) belong with with the spiders – as arachnids. The arachnids have two main regions (or tagmata) to the body – the cephalothorax and the abdomen but these regions are difficult to distinguish in the mites – the head end is known as the gnathosoma and the posterior part as the idiosoma.  They usually (but not always) have 4 pairs of jointed legs.  The Acari probably outnumber all other arthropods is the soil / humus complex.  Read more…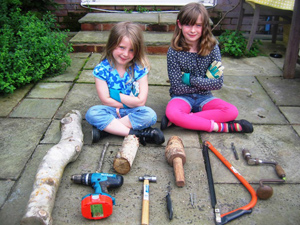 Bugs or invertebrates such as insects, arachnids, centipedes, molluscs, crustaceans and millipedes are an essential part of any ecosystem including our woodlands. In woodland they help create the leaf litter layer and dead wood which adds essential nutrients into the forest ground layer. Some insects pollinate flowers helping to create productive crops, biodiversity and picturesque woodlands. Some even provide us with honey.
The wonderful birdlife we have in this country thrives due to the large number of insects which are essential food stuff for birds, including our woodland birds such as woodpeckers, tree creepers and willow warblers. Read more…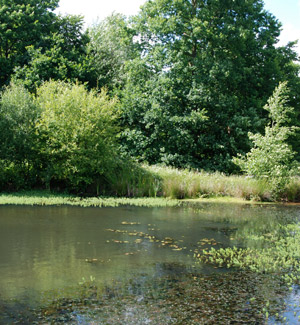 Pond building in woodland is more than just digging a big hole.   It is very much about creating a habitat, which is varied but which actually keeps the water in.  Over the last month or so, we have been digging a large wildlife pond in Kent not only for wildlife but also for enjoyment. We wanted an expanse of water that would be big enough for some canoeing and paddling around in small boats.
To do the job, we employed a pair of digger drivers with their machines but we were very much involved in the design and practicalities.  I knew several people who had dug ponds and lakes but in this case I particularly wanted something with an island; hoping that this could be a protected area for bird nesting – as well as an interesting feature. Read more…
Subscribe to our blog email updates