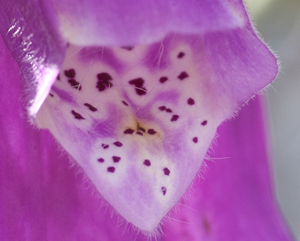 Plants and animals provide us with many important ecosystem services.   One critical ecosystem service is pollination; this is mainly done by insects - such as bees, bumblebees, moths and hoverflies. Insects are often attracted to flowers by scent, when volatile oils are released that act as chemical signals to 'tell' insects about their presence in the environment. This signalling is the result of a relationship between flowers and insects that has evolved over millions of years.  However, in relatively recent times, we (as a species) have been responsible for many changes to the Earth and its atmosphere.  Many gases and materials have been released into the air which have 'mixed' with the wide variety of natural scents and smells that are used for plant and animal communication.
One such pollutant at low levels is ozone. Higher up in the atmosphere, the ozone layer prevents too much damaging UV light from reaching the Earth's surface.  However, at ground level, the oxidizing potential of ozone can cause damage to respiratory tissues in animals.   Recent research has shown that ozone can also affect the scents that plants release to attract bees and other insects.  Working with Black Mustard (Brassica nigra) and Buff-tailed bumblebees, researchers were able to show that ozone significantly reduced the effectiveness of scent produced by their flowers.  The make-up of the scent was changed and the amount of scent fell - so that bumblebees  and other insects were less likely to find the flowers.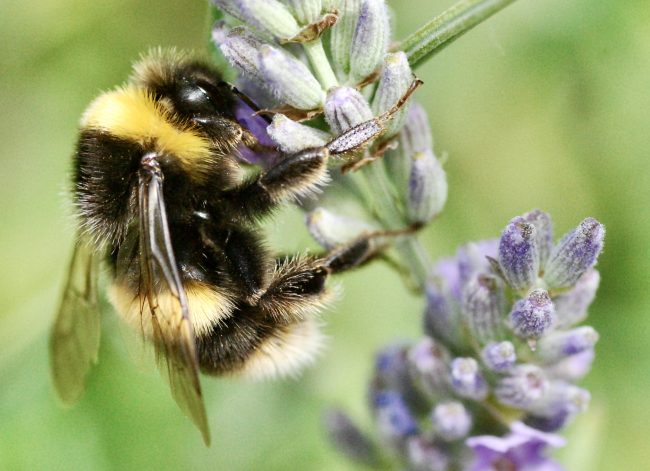 Other scientists (at the Max Planck Institute for Chemical Ecology in Jena, Germany, and the University of Virginia, USA) have used jasmine tobacco (Nicotiana alata) in experiments.  This is pollinated by the nocturnal tobacco hawkmoth, which is attracted by the fragrance that the flowers release at dusk.  The researchers showed that the moths lost their attraction to the scent of the flowers when that scent had been altered by ozone, but, by using visual cues to lead them to flowers, they could 'learn' that these altered scents could lead them to nectar.  Not all pollinators may be able to adapt in this way, so many more field studies will be needed to understand which flowers and which insects are affected by which pollutants.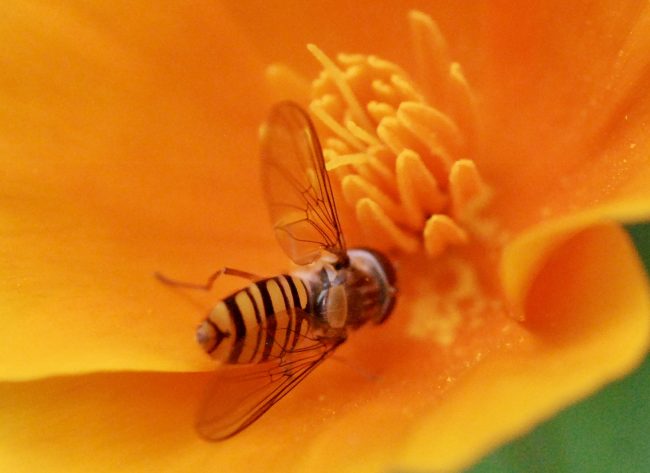 Air pollution may be affecting animal interactions in other ways.  Many animals release pheromones; these are chemicals released from the body of one individual that can change the behaviour of receiving individuals.  For example, female insects release pheromones to attract males; these are effective over long distances. Pollutants have the potential to cause changes in the chemical make-up of pheromones that could lead to a failure of mating.  Air-borne pheromones are also 'used' to communicate alarm, territory and paths to food sources. There have been dramatic falls in insect numbers in recent years and scientists are searching for the causes of what has been termed the 'insect armageddon or the 'insect apocalypse'.
---
---
Leave a comment