New Woods for Sale
Woodlands on Instagram
Woodlands for Sale by Region
Pick a region
New Woodland Email Updates
Find woods by postcode
Meadows, Fields, Lakes and Rivers
Interested in other types of land?
We also sell meadows and fields, and have some woods with lakes and rivers: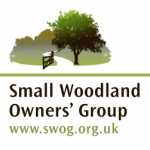 Conserving British woodlands by helping individuals and families buy their own woodlands to enjoy and to look after.


Woodlands Awards 2018
The Woodlands Awards are back again - now in their second year.
The aim of the awards is to celebrate woodland initiatives, promote best practice, and inspire others to follow.
See how you could win a prize, or help a friend or woodland enterprise to win the recognition they deserve, by visiting the Woodlands Awards webpage.