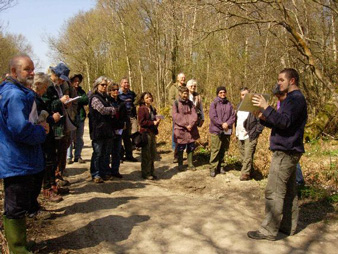 Woodlands.co.uk has always been keen to encourage training for new owners of woodlands. For those who have never owned woodland before, some good training can help them get to grips with their purchase more quickly, and, for those who are old hands, it can broaden interest and enjoyment. We have a list of organizations and companies that regularly offer courses on woodland management, natural history, rural crafts and many other subjects that might interest and encourage you. There is also more information in our blog post about training and course providers.
What sort of courses are available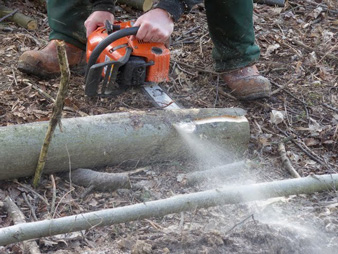 Courses are usually on weekdays, very often taking two or three consecutive days to complete. You will need to know what kind of course you want:
technical, as in chain saw use
general, as in management for wildlife
craft, such as hurdle making
bushcraft, on survival skills
You should locate a provider within reasonable distance of your home. Then you will want to check out how effective the teaching is likely to be. Your Woodlands local agent is likely to know about some of them, having had feed-back from past purchasers. Other SWOG members can be very helpful. Or you can ask the provider to put you directly in touch with past students.
Our fee paying scheme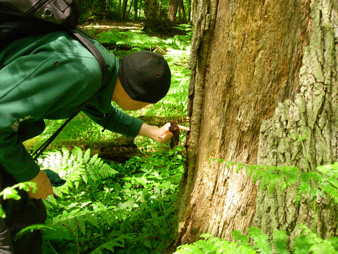 In order to get our new owners off to a flying start, we have introduced a scheme to pay for new owners to go on courses. Anyone buying a woodland from us is able to take advantage of a payment of up to £300 towards the cost of a woodland management course taken within the first year of ownership.  While the Covid-19 pandemic is preventing most courses from going ahead, this time limit will be extended.  This will be available for any course that relates in some way to managing or enjoying a woodland. Buyers can choose a course which could, for example, be on butterfly identification, chainsaw training (strongly recommended by us especially if you are likely to use a chainsaw in the woods) or coppice management. For most one-day courses, this will pay the full cost and for longer courses we expect that it will cover a significant part of the cost.
We hope owners who go on these training courses will help each other by commenting on how useful the course was (by using the comments section on the blog) and whether they would recommend it to others. As a starting point in your search, we have a list of providers who have been recommended by past purchasers.