Community Woodlands Projects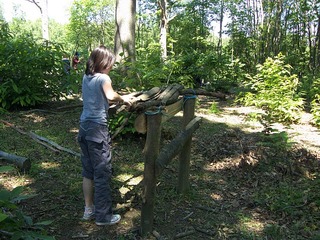 One of our main aims at Woodlands.co.uk is to get more people into woodlands, including those people and groups who can't afford to buy their own wood. For the last 2 years we have been running a community woodlands project and in that space of time we have had more than 500 requests from people who wish to use woodlands for activities involving the local community. We now have people who use our woods for children's groups, scouts, forest schools, social forestry, bushcraft courses, woodlands management demonstrations, off-road horse riding organisations, orienteering and coppicing.
As we have received such a large number of enquiries, we have decided to set up a forum to put community groups in touch with other woodland owners who would be interested in allowing their woodland to be used in this way.
Are you a woodland owner?
Below are some of the projects requiring woodland. You may also wish to read our advice on hosting a project in your woodland.
Are you looking for a woodland to use for a project?
Enter your details in the form below and we will publicise your project to woodland owners. Your contact details will be made public, so that wood owners can contact you directly.
Please include details such as the potential community benefits of your project, your relevant experience, and how often you would be looking to use the woodland (whether one-off, seasonal, full-time, etc).
Please note that there will be a short delay while your submission is approved before it appears on the site.