Advice for Woodland Owners
Advice for Woodland Owners
If you're thinking about having a project in your woodland and are wondering what the benefits are,
and about any possible pitfalls, then this is the page for you.
We've put together some advice based on our own experience of hosting community projects in our woodlands.
What are the advantages?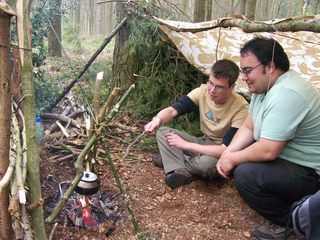 Owning a woodland is a marvellous privilege and we can do so much to improve the diversity. Having some extra people in the woodland can help with some basic management and maintenance.
It can give opportunities to meet neighbours and create good relationships.
It can increase security by having more authorised people in the woodland.
You can share knowledge, skills and enjoyment with other like minded people.
How do I begin?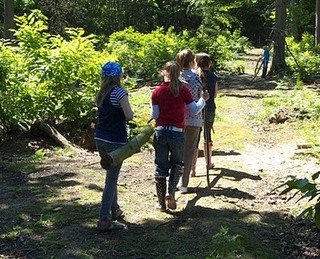 Take a look on the website at all the different projects being offered and contact some that you are interested in.
Meet more than one to get a feel for different people and projects.
Start communications over email, and wait until you feel comfortable with the other person before giving out addresses and phone numbers.
You may like the first meeting to be on neutral ground, away from the woodland so that you have not given away your location to an unknown person.
You might like to go along with a friend or at least let someone know where you are.
Proceed one step at a time, don't make any promises until you have met with the group a few times.
Check they have insurance, qualifications, sufficient knowledge of woodlands etc. If they are working with children ensure they have an updated CRB check.
Create a good legal agreement. You can download our draft contract here. In this agreement you can be very prescriptive about what can and can't be done on your land and how often the woodland is used
Remember the impact this might have on neighbouring woodland owners.
Hold regular reviews, keep open good lines of communication.
Have a single contact person on each side as this makes communication easier.
Leave yourselves a 'get out' clause.
Keep receipts for any financial transactions.