Why buy a woodland?
H

ow owning a woodland has changed our lives...
A wonderful experience!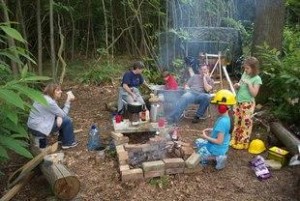 You will buy a wood because you want it.
Maybe it fulfils a long term dream, of being a land-owner, and of caring for nature. Perhaps a woodland will fill a special place in your life, and if possible also in the life of your family and friends.
Perhaps you will camp there, picnic there, entertain friends, have birthday parties, chill out on your own. You will get closer to the natural world.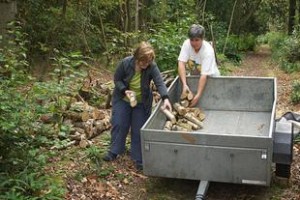 Sometimes you will work from dawn to dusk, cutting coppice poles, widening the tracks, or fighting the rhododendron. You may want to buy simply to sit back and enjoy the wood. By night you will listen to the owls, sneak out to observe the badgers, or just lie looking skyward at a million million stars.
Middle Earth ... and a woodland project
"As we sat outside The Middle Earth pub on Whitby's harbour front, enjoying the early evening autumn sunshine, my wife looked at me and said "There's something I want to talk to you about". For a heart stopping moment my mind raced and I felt a mixture of emotions as I feared some dreadful news was coming my way..."
Read more of Jackie and David's woodland story
Woodland Owners Survey
A survey in 2013 by Woodlands.co.uk found that compared with the UK average population, woodland owners experience greater satisfaction with life and feel more positive that they are doing something worthwhile.
Among the main psychological and physical benefits from owning a wood, people surveyed mentioned:
Coping better with stress by spending time in an interesting and peaceful environment
Getting physically fitter by engaging in practical tasks to manage their wood
Rebalancing by being away from it all in a place they can call their own without the the usual pressures of time
Being able to "work, rest and play" in ways not normally possible in other outdoor settings
Gaining a sense of perspective and meaning in life simply by watching a wood grow
We invite you to read the full details of our survey "Woodland owners feel happier than most".
Research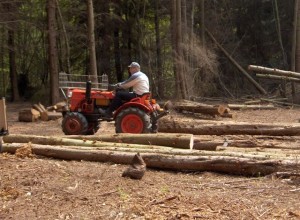 We asked some owners in Kent and Sussex to answer the question "Why buy a Woodland" and you can see them answering the question here....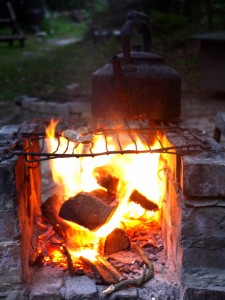 And then, spreading our investigations further, we sent questionnaires to owners of small woodlands throughout the UK. From this research report we learnt that the vast majority are passionate about wild life, more than half have planted new trees in their woods, and most of them have made or are making a management plan... 80% of those responding said they have enjoyed owning a wood even more than they thought they would. Read the research report in full for much more.