Owners' websites
http://www.swog.org.uk/ An enthusiasts' site for owners of small woodlands throughout Britain. Also open to non-owners. Many people keep in touch through this friendly and useful organisation. They publish a monthly newsletter and invite discussion on their forum. Frequently updated, we recommend a visit!

http://docsquid.blogspot.com/ This is a blogger's site on nature and some social issues. Sarah Walters is a retired doctor and has a lot of interesting opinions in her articles.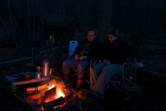 http://peplers.blogspot.com Tracy and Mike's personal website that has a great deal on it and some useful video clips of using a chainsaw. Older blogs are accessed via the index in bottom right hand corner.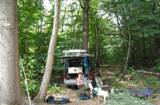 http://ewar-woowar.blogspot.com/ A family's year-round blog of the joys and opportunities of woodland ownership, and for leisure and productive use of their woodland.

http://www.lightwoods.co.uk/ Richard's story about discovering wildlife in their wood and then moving into woodland crafts – charcoal burning with his neighbour, and wood-turning with a friend.
http://oldparkwood.org.uk/index.html Working together, a group of woodland owners are beginning to enjoy and manage their wood. Some of the website is in development.
http://www.lodgegate-wood.org.uk/ A well thought out management plan has been constructed to bring this wood back into an open and productive plot. No recent blogs have been posted.
http://www.thegreenphoenix.co.uk/ In the Cambrian uplands of Wales, this a site dedicated to their nature reserve and includes sustainable living hints and tips. Their volunteering programme looks like fun!

http://www.midsummerwood.co.uk/ This is a simple site but is high on open and friendly communication. Worth a visit to hear the woodland sound track.

http://www.greatgroves.co.uk/ There's a good deal of naturalist's advice on this site but the diary hasn't been updated for several years. The owners have a good story about their wood and what to do with it.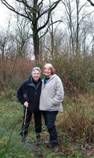 http://wallisthecat.blogspot.com/2009_02_01_archive.html A simple diary of two woodland owners and their activities in their wood. Charming and interesting!

http://www.olgartrust.org/venus-wood.htm Venus Wood is managed very interestingly by a trust (their constitution is on the website) and shows lots of great photos.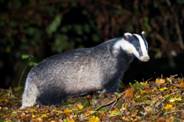 http://scragcopse.blogspot.com/ David is a great nature watcher and photographer and has posted some wonderful photographs onto his Scrag Copse website.