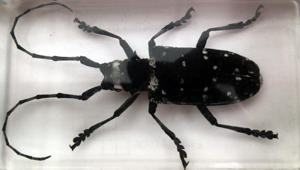 News of biological threats to our trees has not been so evident recently, in the face of imminent consideration of our place in Europe, and the very real terrorist threats. The range of pests and diseases that are making their way to our shores is ever growing, however. Whether that is due to climate change, globalisation of markets and importation of trees grown in other countries, or other factors is open to some debate, but probably all have an impact.
In some areas, it is no longer feasible to effectively fight the spread of certain diseases. In some parts of Wales, for example, Phytophthora ramorum infection of larch is now so widespread that Natural Resources Wales (which includes what was Forestry Commission Wales) are no longer issuing instructions (Statutory Plant Health Notices) to fell infected larch trees. Only to restrict movement of any trees that are felled, if infection is detected. Read more…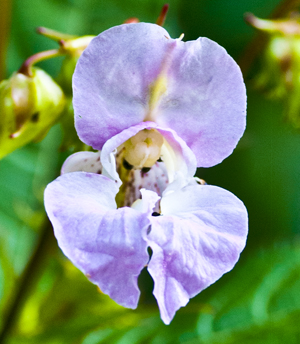 I recently undertook a Knapsack Sprayer PA1 and PA6a (NPTC) 2 day course. The course is aimed at anyone using, or purchasing pesticides, herbicides or fungicides, and applying them with a knapsack sprayer on land. The courses cover the correct preparation of equipment as well as its maintenance, safe operation and calibration. The course was broken down into the following sections:- Read more…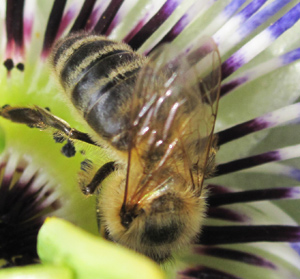 The woodlands' blog has often reported on the problems that bees and bumblebees are facing; these range from habitat loss & fragmentation, changing agricultural practices, parasites (varroa) and viruses, climate change and extreme climate events and the use of pesticides (particularly neonicotinoids).
Now there is evidence accumulating that the decline in various bird species  (sparrows, swallows and tree starlings) can be correlated with the use of insecticides.   A group of researchers from Birdlife (Netherlands), the Dutch Centre for Field Ornithology and Radboud University, Institute of Water and Wetland Research have been studying bird population declines at the turn of the century.  Read more…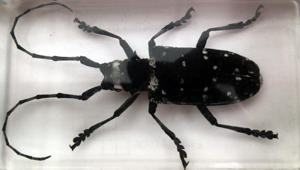 Making woods resilient has become the latest fashion in forestry as illustrated by the RFS conference being organised with the Woodland Trust in Birmingham at the start of October.ˇ Resilience in this context means resilient both to diseases and to climate change effects.  Much of the thinking is based on the 2015 British Woodlands Resilience Survey which has been organised by the Sylva Foundation and sponsored by Oxford University, the RFS and the Woodland Trust.ˇ There have also been useful presentations on the subject such as the one given at the CONFOR Show (Confederation of Forest industries) show at Longleat, Wiltshire in early September 2015. Read more…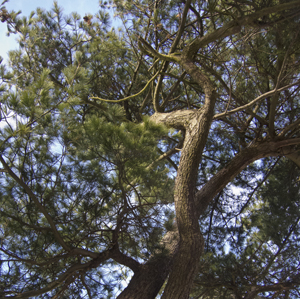 Our trees, woodlands and forests are facing a variety of challenges to their well being, ranging from the changing (and rather variable) nature of our climate (extreme events), habitat fragmentation, the introduction of non-native species (sycamore, turkey oak) and 'new' pathogens and pests (some airborne, some travelling on imported plants).  Fortunately, there are also a number of people and organisations who are working on ways to address these challenges.
At the Centre for Ecology and Hydrology, Dr Stephen Cavers, is the leader of the PROTREE project .  Using the Scots Pine as a "representative" of our native tree species, it will look at the following threats / pathogens :- Read more…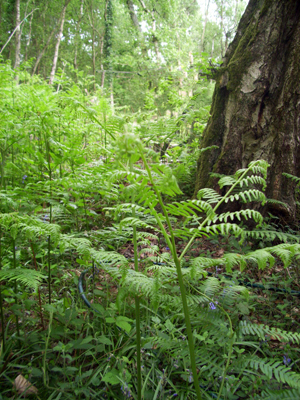 Bracken (or Pteridium aquilinum) is the largest (approx. 6ft) and most commonly found fern in the U.K. Its widespread distribution is indicated by its occurrence in dozens of the NVC communities.   Bracken is found in a wide range of habitats (though it does not 'like' wet and is only found at sites below 600M.)
Bracken 'prefers' dry, somewhat acid soils though it can grow in a fairly wide pH range.  It spreads by means of its underground rhizomes (modified underground stems), sometimes at a rate of one metre per year.   On bare ground (for example, after burning), it can establish itself by spores,  produced in sori (reproductive structures) on the underside of the leaves / fronds. Often bracken is a pioneer species.  It has been described as 'the perfect weed'.
Bracken spores may be found in the cores taken for pollen analysis; these indicate that bracken has a long history in the U.K. landscape. Peaks of bracken spores are associated with loss of woodland cover in the last 2000 years, though there is some evidence for a decline in bracken in the 14th Century – which featured a number of cold (and wet) decades (the Black Death was rampaging across Europe). Read more…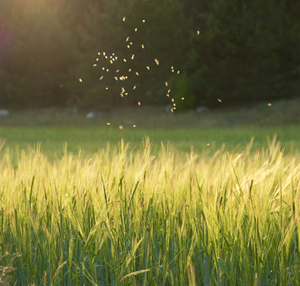 Most people are aware of midges.   Midges are those small, irritating flies that you encounter when camping or walking, particularly near lakes or freshwater systems.   The term 'midge' does not define a particular type of fly but it is a generic term and may include the following
Net-winged midges
Gall midges
Biting midges (Ceratopogonidae)
Non-biting midges (Chironomidae)
Phantom midges and
Dung midges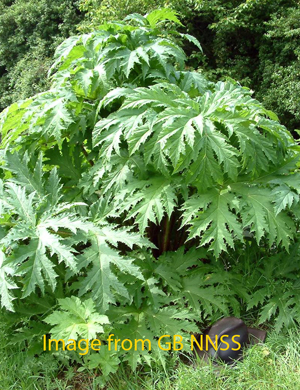 The giant hogweed (Heracleum mantegazzianum) belongs to the same family as the wild parsnip – the Apiaceae. It is sometimes referred to as the giant cow parsnip, or the giant cow parsley or the cartwheel flower. Like the Himalayan Balsam, the giant hogweed is an introduced plant (it comes from the Caucasus and Central Asia). It arrived in the U.K. in Victorian times, being used as an 'ornamental plant' – perhaps to add 'architectural interest' to gardens.
By the late Nineteenth Century, the Giant Hogweed had spread from the gardens where it had been cultivated, and was to be found 'wild'.   It is now to be found across most parts of England, and is found on verges, hedges and rough ground. Like the Himalayan Balsam, it is associated with rivers and river banks. The Giant Hogweed spreads by seed, and is dispersed by wind and water (swept along in streams and rivers). Read more…
Subscribe to our blog email updates