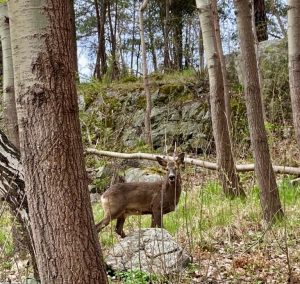 Scotland's west coast has a number of temperate rain woodlands / forests. They are quite rare. The remnants of oak, birch, ash, native pine and hazel woodlands are small and isolated from each other. They are noteworthy for the diversity and richness of the bryophytes (mosses and liverworts) and lichens; found in abundance on the trees, rocks and on the ground.  
Sadly, such woodlands have been in decline for some time. In the past, this woodland covered large areas of the west coast of Scotland, but much has been lost over the last two thousand years.  These woodlands / forests now cover a small area, just under 5% of the land. Factors that have contributed to the decline and loss of this woodland include:-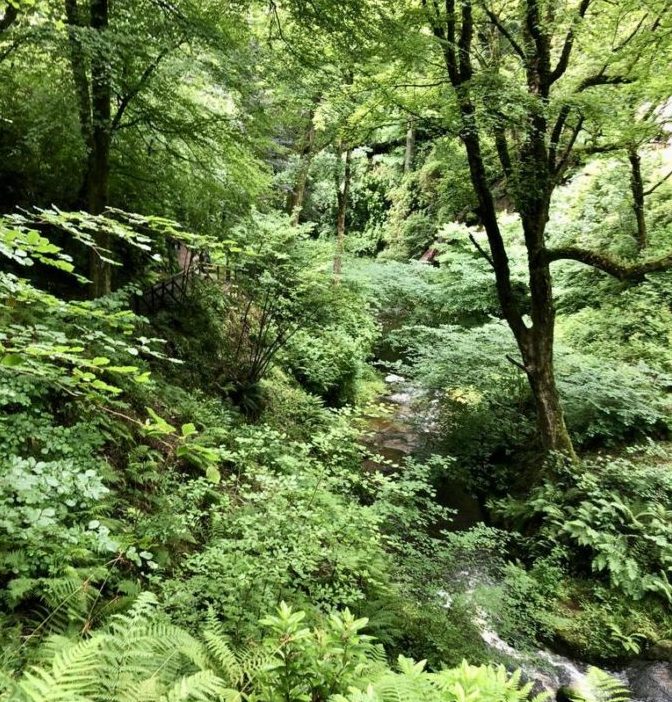 According to recent study by Scottish Environment LINK, deer now represent a considerable threat to the woodlands.  Whilst deer are part of woodland ecosystems, when their numbers increase beyond a certain point then they become a significant problem.  Deer numbers are now at historic highs in Scotland/ 
Money has been made available to manage surging deer populations, for example, through the provision of deer fencing.  However, the report considers that such fencing is "both expensive and often ultimately ineffective".  More needs to be done if deer damage is to be reduced and allow regeneration of the woodlands. Developing a community approach to deer stalking and management will be important, combined with the use of technologies such as thermal and drone surveying. A greater focus on the management of roe and sika deer, combined with the removal of Rhododendron ponticum will be needed if the woodlands are to flourish and expand.
see also : https://www.thescottishfarmer.co.uk/news/23637346.soaring-deer-numbers-see-new-powers-land-managers/
---
---
visit https://www.instagram.com/woodlands.co.uk/?hl=en
---
Comments are closed for this post.
---