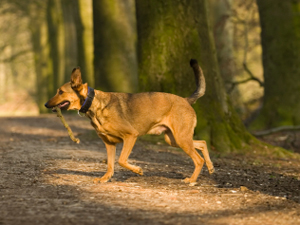 One of the most read blogs is that entitled "Stick and flick, a possible solution to dog mess in woodlands".  It also has elicited some very detailed comments.  It concerns the problem of dog faeces / poo that is left in woodlands and public spaces.   A NFU  survey in Scotland revealed significant issues associated with irresponsible access, notably
livestock worrying by dogs, 
the impacts of owners failing to pick up faeces after their pets, but also plastic bag pollution .
Whilst, there is no shortage of dog fouling laws in the United Kingdom, the hanging of poo-filled plastic bags from bushes and trees has sadly become commonplace in many areas.   Local authorities in England and Wales receive many thousands of complaints about dog fouling each year.
Not only is dog faeces a risk to us in terms of disease (due to bacteria such as E.coli and Campylobacter, plus parasites such as hookworms and roundworms), but it is also a danger to livestock through parasites such as Neospora, which can cause abortion in cattle, and Sarcocystis which affects sheep.
Forestry England asks you "Bag and bin your dog's waste. Any public or household waste bin can take bagged dog poo."  The National Trust has produced a Canine Code, like that displayed at Mottistone Manor, Isle of Wight (see below).  It offers sound advice for wherever you are walking your dog be it a National Trust property or local woodland.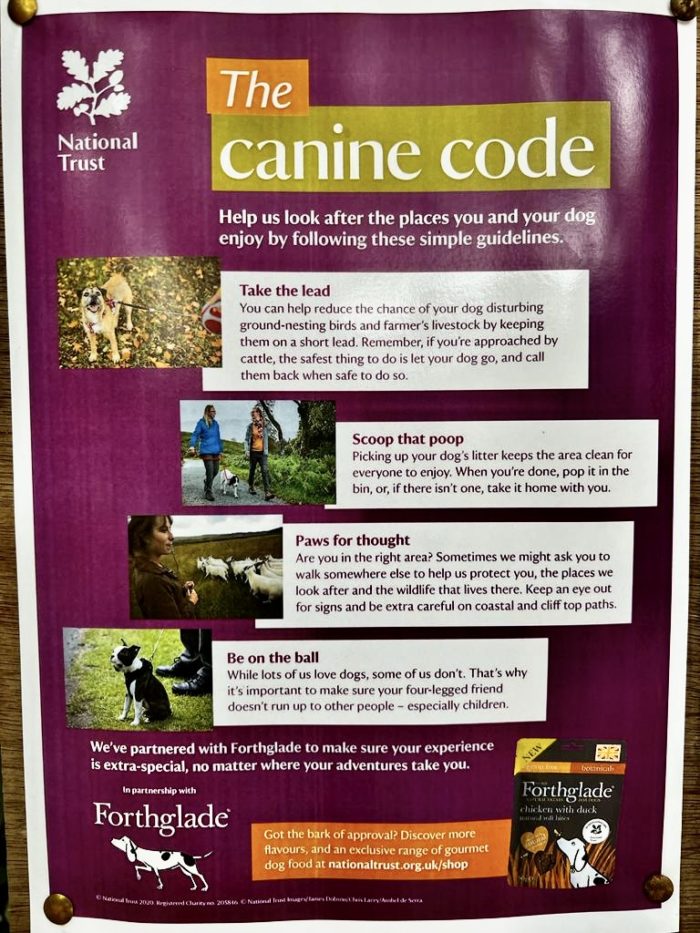 ---
Comments are closed for this post.
---