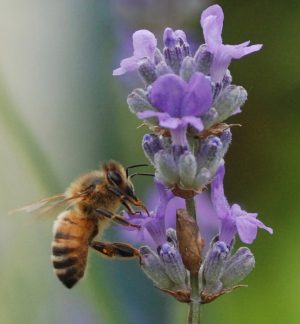 Sadly, our air is polluted with many different chemicals from anthropogenic sources – particularly the burning of fuels.  Many of these chemicals have been implicated as exacerbating a number of health conditions – notably heart disease, COPD (chronic obstructive pulmonary disease), stroke and lung cancer.  Common pollutants are particulates (from diesel), ozone and nitrogen oxides.  These pollutants not only affect us but also many different plants and animals.
Recent research at Penn State University has revealed that ozone interacts with plant scents (volatile oils) and degrades them.  As a result the scents are less effective in attracting pollinators (bees and bumblebees) to the flowers. Read more…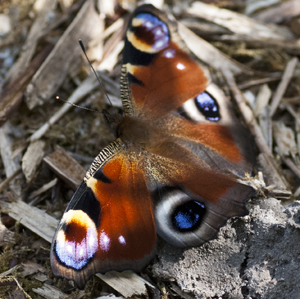 The British have always been inclined to talk about the weather "it's been too hot, too cold, been raining for days etc".  However, there is now some justification for discussing the weather as recent years have seen the number of extreme weather events increasing and there have been significant changes in the 'pattern of the weather".
Though not extreme, the weather this Spring and early Summer has been been disappointing.  Sleet and snow fell in late April, and there were a number of sharp frosts.  The April temperature was 6.5o C, 0.9o C below the 20 year long term average.  Most regions were colder and wetter.  This pattern continued into June.  This sort of weather, when coupled with last year's rather cold , wet summer has significant effects on both insect and bird populations. Read more…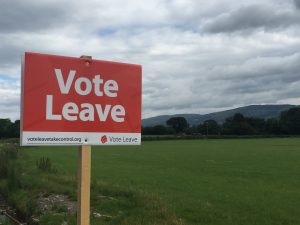 Whatever one thinks of the Brexit vote it is certainly a very big deal for the UK economy and is causing a re-evaluation of almost everything.   The most immediate effect has been a devaluation of sterling which has already dropped by over 10% against both the dollar and the euro and may well drop further.  Longer term effects may include a reduction in the number of people working here from abroad, changes in regulations and the possible departure of Scotland from the UK.
Devaluation should make woodlands relatively more attractive to buy for several reasons – firewood is more valuable in relation to other fuel prices which have already risen and timber from abroad has become more expensive Read more…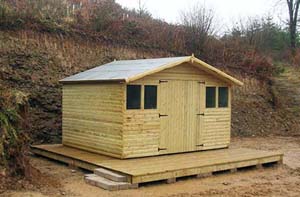 Introduction
Much has been written elsewhere on the why's and wherefore's of planning issues concerning sheds in woods. For example, there is a very informative article elsewhere on this website and there are discussion threads in the forum section of the SWOG [Small Woodland Owners Group] website.
This article concentrates on practical considerations when choosing, siting and constructing your shed together with ideas and tips based on my own experience of building all sorts of structures for woodland owners. Read more…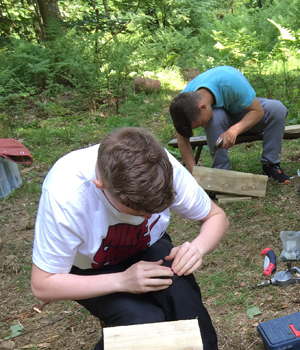 Recently we were given the opportunity to support a group of young men out into the woods over a period of ten weeks. They were a group that had been handpicked because they were finding the traditional school environment challenging.
We were given permission to use a mixed woodland site and allowed to carry out small amounts of maintenance, which the group really enjoyed especially when felling a tree, checking the squirrel traps and using pruning saws and loppers.
But "Why head out into the same woods for ten weeks?" surely we could have taught the use of this equipment in one day. Read more…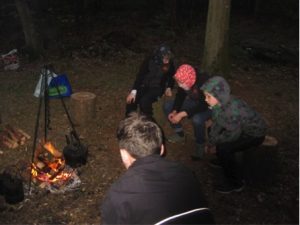 The weather was glorious, bags were packed, all provisions were bought and it looked like everything was set up for a great Scout Camp in the Rowbank Woods. And 2nd Eden Valley Scouts were not to be disappointed; the camp was set in idyllic woodland that was ideal for slinging hammocks, playing games, learning about the flora and fauna of the area, cooking marshmallows and having a good 'crack' (Cumbrian term for talking)! Read more…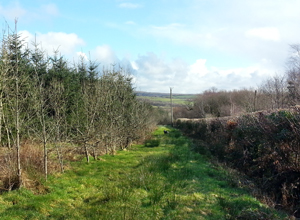 After a considerable period during which only woodland creation grants have been available, a new opportunity to apply for woodland grants has been announced in Wales.  The Small Grants Scheme offers grants of up to £5,000 per customer for capital works which reduce carbon emissions, improve water quality, reduce flood risks and increase Wales' native biodiversity. Read more…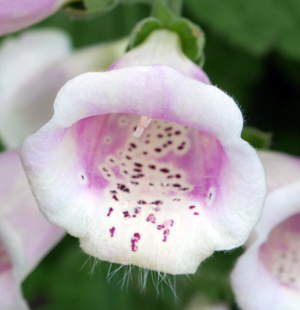 Flowers have various ways of tempting pollinating insects to visit them.  Indeed, some have very complex mechanisms to promote pollination and fertilisation, for example, the bee orchid.  In order to attract pollinating bees, the orchid has evolved "bee-look-alike" flowers.  These draw the bees in with the "promise of sex".  They attempt to mate with the flower, landing on the velvety lip of the flower and pollen is transferred.  The bee leaves 'frustrated'.  However, the right species of bee doesn't live in the U.K., so here bee orchids self-pollinate. Read more…
Subscribe to our blog email updates