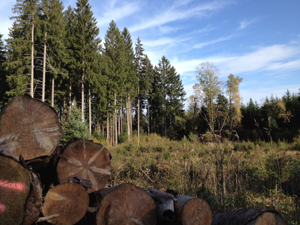 There are at least three ways to finance a woodland purchase with your pension fund.   The simplest and most common way of using your pension funds is to withdraw the tax-free lump sum which is available in most pension schemes and use that for the purchase.  This is usually up to 25% of the value of the fund and can be taken after the age of 55 (it used to be 50, but because of longer life expectancies and longer working lives it was increased about 5 years ago).  This is then cash that can be used for any purpose whatsoever and the advantage of investing it in a woodland is that, as long as it is commercially managed and you have owned for at least 2 years, it may also be free of inheritance tax.  If it is not likely to be commercially managed – inheritance tax can still be avoided by gifting it to children; as long as you think you will live for at least 7 years and can trust them not to sell it or keep you out! Read more…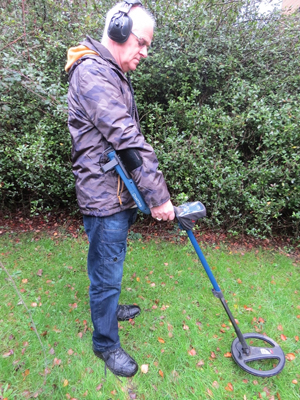 As a new and enthusiastic detectorist I needed to find sites to detect on.  I quickly found out that all the fields and woodlands in the UK belong to someone and you need their authority to detect on their land so I started contacting landowners.  When I asked Woodlands.co.uk if it was possible to have permission to detect in their woods I was surprised and excited to get a reply saying that there was a wood near where I live and that permission would probably be given.  I was overjoyed.  So, one fine morning I met up with Daniel Sharp and his dog – itself a detector of sorts – in the woods where I wanted to do my metal detecting.  After a short tour of the woodlands, Daniel explained the philosophy of www.woodlands.co.uk and the benefts of owning a wood of your own. Read more…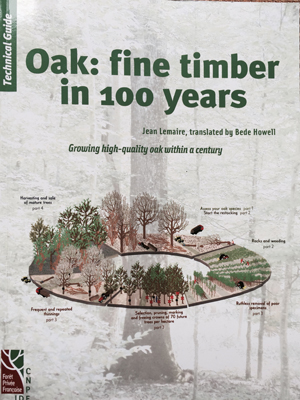 Bede Howell is a massively respected forest manager (and French speaker) who has always taken the long view of British woodlands.  In this new book, Bede both learns from the experience of others and shares it – he has translated into English Jean Lemaire's brilliant book on growing oak for timber.  Oak trees are easily the most important broadleaves in Britain and occupy about 9% of the forest area but typically rotations have taken 150 – 200 years or more to maturity but with wise planting and management this book, "Oak: fine timber in 100 years", shows how good quality timber can be grown in about 100 years.
"Oak: fine timber in 100 years" uses every possible way of getting its message across – text, photos, diagrams, charts, graphs, tables, maps and sketches.  Read more…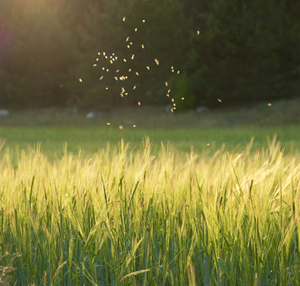 Most people are aware of midges.   Midges are those small, irritating flies that you encounter when camping or walking, particularly near lakes or freshwater systems.   The term 'midge' does not define a particular type of fly but it is a generic term and may include the following
Net-winged midges
Gall midges
Biting midges (Ceratopogonidae)
Non-biting midges (Chironomidae)
Phantom midges and
Dung midges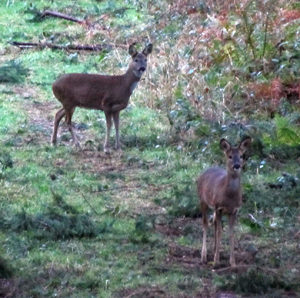 A few years ago I started deer stalking with my wife, Roxanna, for three reasons:-
we wanted to do something useful to help control the burgeoning deer population,
we like eating venison and
we wanted to do something active in the country side.
In the absence of the natural apex predators, such as Lynx, wolf and bear, deer are now threatening to become a serious nuisance in some parts of the country.   Deer have co-evolved with predators which have now been eliminated, so the deer are at risk of 'eating the bottom out' of British Woodlands; preventing the natural regeneration of trees for future generations. This creates a need for culling of selected deer but it needs to be done in a way that is safe and humane Read more…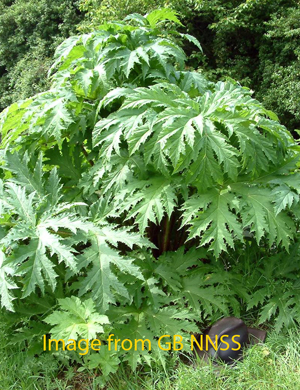 The giant hogweed (Heracleum mantegazzianum) belongs to the same family as the wild parsnip – the Apiaceae. It is sometimes referred to as the giant cow parsnip, or the giant cow parsley or the cartwheel flower. Like the Himalayan Balsam, the giant hogweed is an introduced plant (it comes from the Caucasus and Central Asia). It arrived in the U.K. in Victorian times, being used as an 'ornamental plant' – perhaps to add 'architectural interest' to gardens.
By the late Nineteenth Century, the Giant Hogweed had spread from the gardens where it had been cultivated, and was to be found 'wild'.   It is now to be found across most parts of England, and is found on verges, hedges and rough ground. Like the Himalayan Balsam, it is associated with rivers and river banks. The Giant Hogweed spreads by seed, and is dispersed by wind and water (swept along in streams and rivers). Read more…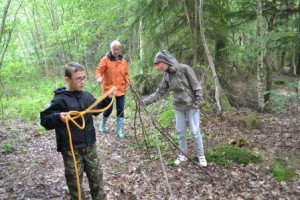 The history of forest schools in the UK dates back to the 1800s, but it is only in the last 20 years that their organisation and scale have significantly developed. Forest schools are about learner-led activities in an outdoor natural space, ideally small woodlands, over an extended period of time. For example, forest school activities can include tree identification, shelter building, butterfly hunts, and animal track spotting. In recent years forest schools have exploded in popularity and they work alongside traditional classroom approaches. At the heart of the forest school ethos is an emphasis on offering every learner a regular opportunity to achieve. Read more…
Social and Therapeutic Horticulture (STH) currently fits under the umbrella term 'Green Care'. Research on the effect of our natural environment upon us has shown that there are many 'passive' benefits to our general well-being .  Social and Therapeutic Horticulture (STH) is described as the purposeful use of horticultural activities to promote health and well being, and to facilitate social inclusion. But what does this actually mean?
An STH Practitioner is someone who has studied and practised how to use horticulture as a tool to help improve or maintain the health and wellbeing of an individual, and how to create the right environment for change to take place.  STH is now being used in hospital settings, and also within the charity sector as a means to help a wide range of people including those with mental health conditions, learning disabilities, within the prison service, PTSD (post traumatic stress disorder), spinal injury and dementia. Read more…
Subscribe to our blog email updates