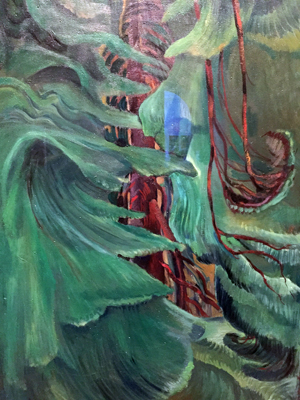 Fabulous paintings of trees and woodlands are currently on display at Dulwich Picture Gallery where there is an exhibition of the work of Emily Carr (1871 – 1945) They typically depict the native trees of the Pacific coast of Canada where Carr grew up and later settled, having first studied art in London, San Francisco and France. She used broad brush strokes and vivid colours in a style heavily influenced by her time spend in Europe in 1910/11 studying the post impressionists.
Emily Carr was working shortly after the Canadian epidemics of the 1860s which killed half the indigenous population. As a result local people developed both an awareness of the fragility of life and a heightened concern for the natural environment. As Carr said, "it is wonderful to feel the grandest of Canada in the raw." Of course one has to remember, too, that people at that time were very much closer to nature in their daily lives: for example travel for Emily Carr would have been mostly by horse, food would have been more seasonal and without air conditioning the weather would have been much more immediate.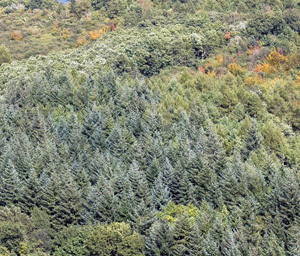 The Forestry Commission was set up shortly after the First World War to replenish forests and woodlands after felling during that war. At the beginning of the 20th Century the UK's woodland coverage was at an all time low – just 5 per cent of total land area. The Acland Committee reported to Prime Minister, David Lloyd George, in 1918 that state organisation would be the most effective way to bring about reafforestation and plan for the future of British woodland. Thus, the Forestry Commission was set up and began to buy land and plant on it. Throughout the 1920s and 1930s the Forestry Commission voraciously bought land, which by 1934 totalled over 900,000 acres. Read more…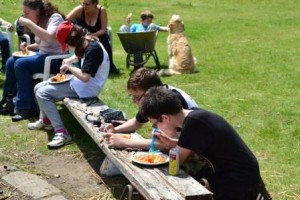 One of woodlands.co.uk's community projects in Kent organises bushcraft days for young people who are blind and visually impaired.  Karen Little, who runs a forest school there, says, "we'd like to do camping trips but at the moment we are starting with bushcraft sessions for visually impaired 8-16 year olds with their parents or carers.  It's amazing how much they get out of it – as we concentrate on tactile stuff."  In Kent the Ashford Actionaaires, part of the RNIB's Action for Blind, have been Karen's key partners in organising these hands-on woodland activities. Read more…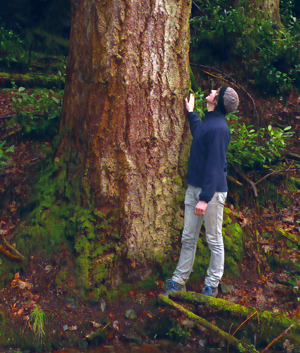 The area of North Wales in which I grew up no doubt contributed to my interest in the natural environment.  Early memories of the raw natural beauty that surrounded me helped confirm the fact that I wanted to pursue a career aimed at conserving and protecting the incredibly diverse landscape that we are so lucky to have here in the U.K.
After spending some time working at a local tree nursery, I decided that I wanted to work with trees and woodland and so I applied to study Forest Management at the National School of Forestry. I have currently just finished my first semester and it has been one of the most interesting and exciting few months of my life. Read more…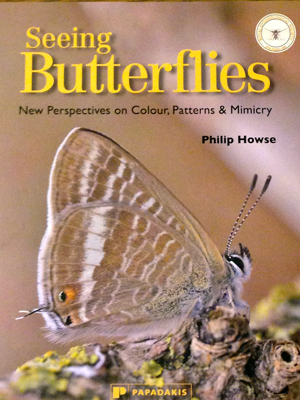 Philip Howse's new book 'Seeing Butterflies' tries to understand the reasons behind butterfly colours, and is packed with beautiful pictures and explanations.
There are 59 species of butterflies in the UK, but you are most likely to see large white, gatekeeper, peacock, and comma butterflies. Grizzled skipper, wood white and peal-bordered fritillary butterflies are woodland 'specialists', but population numbers have widely declined partly due to a move away from traditional woodland management practices. Over half of all butterfly species are in decline, and this is even greater among those butterflies found in woodlands. When these butterflies are seen, their presence should be recorded and can even be officially reported during July and August. The Butterfly Conservation's Steve Wheatley explains that the presence of woodland butterflies is not only important from the butterfly conservation front, but also woodland butterflies can tell us a lot about small woodlands and how they are managed. Read more…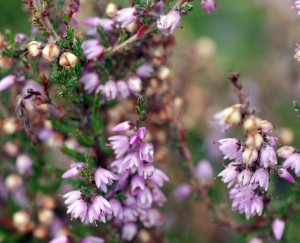 There are a number of shrubs that have branched woody stems, which can grow to about one metre in height; and are associated with heaths and bogs.  There is heather, bilberry, cowberry, crowberry and bearberry.   However, the actual height of these plants is dependent on
their level of exposure to the elements (elevation and aspect) –  particularly wind,
the nature of the soil (its pH, nutrient and water status) and
the level of grazing by herbivores (deer, sheep, rabbits).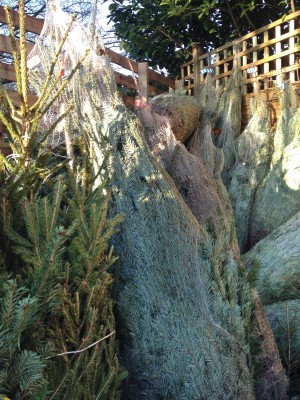 Hopefully, you can print out this quiz and then ask your Christmas guests and family what they know about the Christmas tree.
1. In the UK, what is the most common species commercially grown for Christmas Trees?
2. Roughly how many commercially grown Christmas Trees are harvested in Europe each year?
3. In the US, how many artificial Christmas Trees are sold each year?
4. How old is a typical Christmas tree?
5. Roughly how many Christmas trees can you grow in an acre? Read more…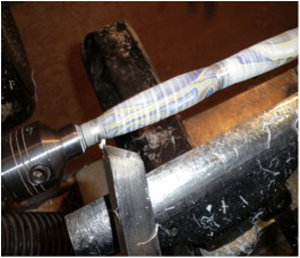 One of my passions is wood turning, from bowls and pots to spindles and tool handles but just lately it has become pen making, with a few specialist tools and lots of off cuts of wood within minutes you can create a wonderful item that will give much enjoyment.    So here I will share a little how to and hope that it helps others to find the joy I get from making these,
First we start with the style of pen , there are many on the market from slim line to euro, some are fat some are thin and they all start out life as a kit which usually consists of brass tubes, a tip, a ring and an end, from there the next thing is to decide on wood or acrylic or wood, although I have made both i prefer wood its far more tactile and brings a personal touch to the pen. Read more…
Subscribe to our blog email updates