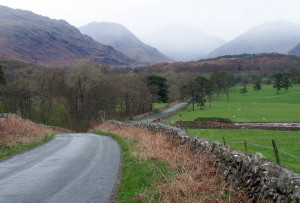 One day, back in May 2014, I had come over from Eskdale, to Wasdale, to photograph Wastwater and the surrounding fells. Only two months previously, I had seen Wastwater for the first time, having been part of a failed expedition to find it, some 38 years previously (don't ask!)   Returning along the road, up the valley, I saw a 'woodland for sale' sign. "A nice location", I thought, as I walked past. I had no serious thoughts until an internet search, in October 2015, took me to the Woodlands.co.uk website.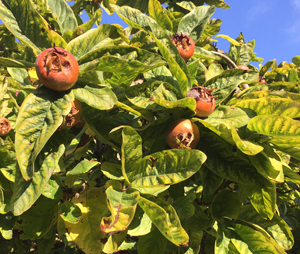 The (common) medlar tree, Mespilus germanica, has its origins in the Balkan Peninsula, the Caucasus, Crimea and Northern Iran.  In these areas, it has been cultivated for its fruit for thousands of years.  Later, it was introduced to Greece and Italy and was an important fruit through to mediaeval times – when it was 'replaced' by other fruits.  According to W J Bean*,  it may be found 'wild' in woodland in several counties of south east England; but it is not native / indigenous.  Until recently, the common medlar was the only medlar known but another Mespilus species has been identified in North America – Stern's Medlar (Mespilus canescens).   The Medlar tree is a member of the Rose family – the Rosaceae, and is related to genera such as Crataegus (Hawthorns) and Amalanchier (Snowy Mespilus). Read more…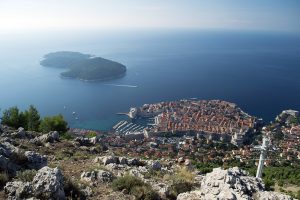 Lokrum Island covers an area of some two hectares and is situated in the south-eastern Adriatic Sea, just a short boat trip from the beautiful old city of Dubrovnik.  Lokrum is mostly covered with thick vegetation. The climate is characterised by dry and hot summers, with mild, rainy winters. The annual average temperature is 16°C and precipitation is 1300 mm.  Plants from different parts of the world have been grown here since ancient times.
The featured image of the blog shows the island, viewed from high above Dubrovnik. Read more…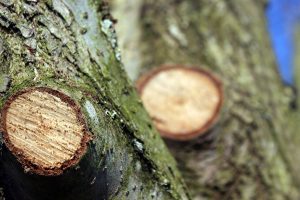 The right kind of pruning can make a tree more attractive, increase its value and deal with any issues the tree may be developing in terms of damage, stunted growth or space constraints. Pruning trees is a specialist skill; done without specialist knowledge it can potentially kill off a precious tree. As some trees are extremely tall, or in awkward positions, professional equipment is needed to ascend the tree and access those high branches. Read more…
The results of this year's Big Butterfly Count are now available online and are discussed here : http://butterfly-conservation.org/48-13538/mystery-of-butterfly-disaster-summer.html.
Sadly it is clear that a number of butterfly populations have fallen as compared to last year.   Indeed the numbers are the worst recorded since the start of the BBC (Big Butterfly Count). Numbers were lower than those recorded in 2012 when there was a cold and wet summer – which is never conducive to any aspect of the life cycle of butterflies (egg / caterpillar/ chrysalis / imago). Read more…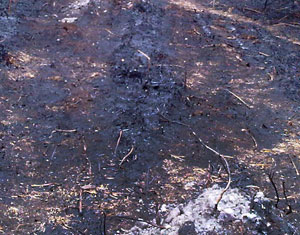 According the United Nations FAO, some two million hectares of forest were burnt in the Mediterranean region, between 2006 and 2010.  Most of these fires were 'human induced'; they (the fires) are the most frequent cause of degradation / loss of forest / woodland in this region.  In 2012, a fire swept through some 20,000 hectares of forest near Andilla (Valencia).   After the fire, it was found that though oaks, holm oaks, pines and junipers had been completely burnt, the vast majority (98% +) of the Mediterranean Cypresses were still standing, tall and green.   There followed a three year study of the fire resilience of the Mediterranean Cypress (Cupressus sempervirens var horizontalis) to see if stands of these trees might function as buffer zones to hinder or prevent the spread of forest fires. Read more…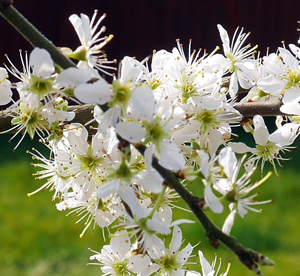 A hedge or hedgerow is made up of a number of parts or habitats.   It may offer
the main bulk of the hedge – that is the trees and shrubs
the bottom or base of the hedge – which is a strip of land with its own species, a mix of annuals and perennials, some herbaceous others more woody.  The base of the hedge can be quite variable, sometimes being narrow and light, or wide and dark (perhaps, supporting a badger or rabbit run)
a bank that supports the hedge and there may even be an associated ditch (a different habitat in itself)
a border or verge – an area of adjacent land which may be arable, pastoral or man-made in nature e.g. highway or managed in some way – mowed, grazed or sprayed.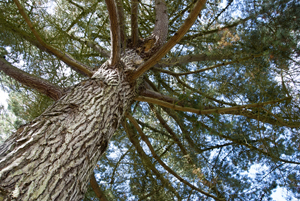 It is a fact that the level of carbon dioxide in the atmosphere has been rising.   It has been monitored since 1956 at the Mauna Loa Observatory (MLO) in Hawaii.   Mauna Loa was originally chosen as a carbon dioxide monitoring site because it is located far from any continent and offers a good average value for the air over the central Pacific.
Carbon dioxide (CO2) is an important trace gas in the Earth's atmosphere; its current level is about 400 parts per million (ppm).   Despite its relatively low concentration, CO2 is a significant greenhouse gas.   Read more…
Subscribe to our blog email updates