The steel works of Port Talbot may have been taking the headines recently with the threat to employment and the prosperity of the local community, but other parts of Wales are facing their own challenges. The Heart of Wales (Calon Cymru) railway line runs through beautiful landscape, starting from Swansea and Llanelli, skirting the Brecon Beacons, and passing through Llandeilo, Llandovery, Builth Wells and Knighton, en route to Craven Arms in Shropshire. A great place to live, but with an uncertain future. Along with other rural areas in Wales the region has suffered from many years of depopulation and social and economic deprivation; all features of a challenging topography, poor transport links and remoteness from major centres of population. Read more…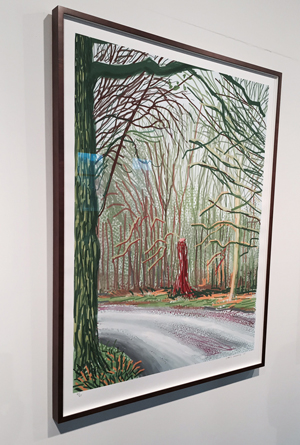 Artists seem to have a profound effect on the public perception of woodlands.  When we think of British woodlands many people will think of paintings by John Constable or Joshua Reynolds.  But our view of woodlands is changing as new images are produced, whether in advertising or by contemporary artists.   A couple of years ago David Hockney experimented with a new technique, producing a series of pictures of woodlands in the Yorkshire Wolds using an iPad which were notable in several ways – they used vivid colour and bold, stylised lines to give one perspective on Yorkshire woodlands, but they were also taken from a particular perspective.  Hockney personally feels the cold and he isn't very agile now as he gets towards 80 (born 1937) so he did this series of paintings from his car and many of them feature the road itself and the verge.  Hockney was consciously or otherwise showing trees as they are seen by the majority of the British public in a car-dominated society. Read more…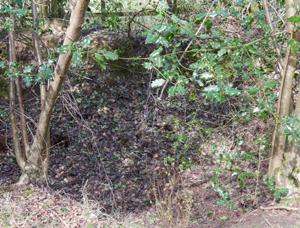 Treasure! I clambered up from the woodland pit with a bottle that to me looked very old, beautiful and probably precious. I'd been curious about what was at the bottom of one of those steep-sided holes in the middle of a woodland. It turned out to be ancient rubbish from many decades ago and my bottle was part of that – no plastic in those days, just some glass bottles and rusty metal. I went back down and found an old enamelled vase with rust-made holes and I knew it would look much better after a spin in the dishwasher – if I could sneak it in without objections from the family! Read more…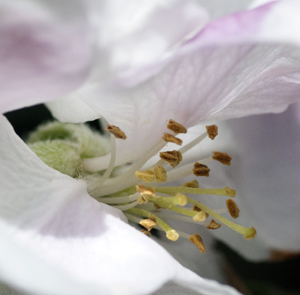 Dr Dara Stanley of New Holloway, University of London has been looking at the effects of neonicotinoid pesticides on 'efficiency' of bumblebee pollination of apples.  Several studies have already implicated these pesticides in the decline of foraging behaviour of bees / bumblebees.  As some 30% of agricultural crops depend on pollination by bees and  bumblebees, hover flies and other arthropods (with an estimated global value in excess of $350 billion / year) then the effects of these pesticides needs to be evaluated, so that informed debate on the banning or restriction  of their use can take place.
Dr Stanley and associates exposed some bumblebees to 'low' levels of neonicotinoids (such as might be found in wild flowers), others were exposed to no pesticide.  Read more…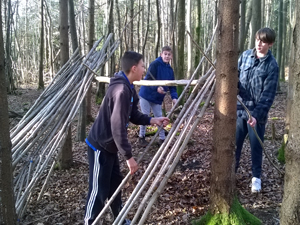 Gary was convicted of burglary but had also been excluded from school for anti-social behaviour so he was given what is called a "referral order" by the Magistrates Court.  The Kent Youth Offending team had to decide what best to do with him so they visited Karen Little at March Wood to find out about her project near Ashford and she showed them her programme of activities for engaging young people.  Karen organises work in the woods, bushcraft, survival games and camp fire cooking.  She's properly trained and insured of course. The team liked what they saw and arranged for Gary to spend a week in the woods with Karen and her project. Read more…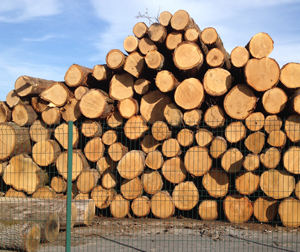 Woodlands and forests provide us with a number of ecosystem services – things that contribute directly or indirectly to our well being.   Perhaps most obviously, woodlands and forests can provide us with sustainable sources of wood and timber; other products include fruits (e.g. acai) and nuts (brazils, walnuts), honey and medicines.
Sadly, often our management of these resources does not make for happy reading.   Over-exploitation of natural resources is not, however, a new phenomenon.   History furnishes us with many examples of deforestation / clearance of woodlands – from China, Japan, the Indus valley, etc. long before various European / colonial influences came to bear.  Read more…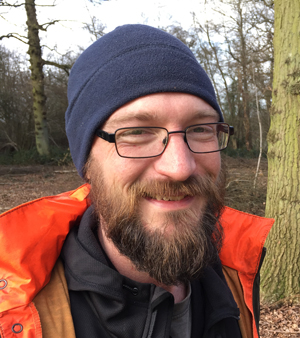 Many deciduous woodlands have good growths of hazel coppice: it springs from a single stump or "stool" into long, straight rods which can be cut every 10-15 years and the length of the rotation will depend on what the stems are to be used for.   In reality it may also depend on the vicissitudes of management and when the owner gets round to it, but hazel is very forgiving – it just keeps growing and within reason you can adjust what you use it for according to the size it's grown to.
Traditionally hazel has been used for making thatching; pegs that would hold the straw or reeds in place, or for making hurdles (wooden screens).  Hazel is also used for making walking sticks and if it grows too big can be converted into charcoal.  But it's not just about what the wood can be used for – it creates a habitat in which lots of other plants, birds and woodland animals will thrive.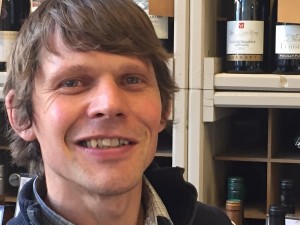 Danny English is a remarkably determined individual who says he wants to, "get people into woodlands and to help them connect with themselves and nature." He's not just about theoretical ideas but initiates dozens of events on a semi-commercial basis at a site called "The Island" in Summerseat, Lancashire, near to Ramsbottom. For example, he organises "Nature art", forest school and play-based learning around stories. One of Communitree's most popular activities is children's parties – these are typically for 10-15 visitors and last for 2-3 hours by which time everyone is exhausted and muddy but they have, hopefully, got closer to nature. Read more…
Subscribe to our blog email updates