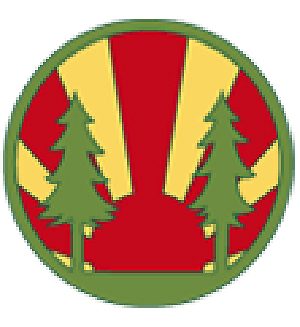 The Woodcraft Folk is a movement for children and young people. The Woodcraft Folk is not based upon any particular religious belief or national identity. Instead, the principles of peace and cooperation are central to everything the organisation does.  Local groups usually meet weekly, with their activities including cooperative games, drama, camping trips, craftwork, singing and dancing. The Woodcraft Folk have four outdoor centres and two campsites in England, which local groups are able to make use of.  Irrespective of social background, status or age all members have an equal say in decision making.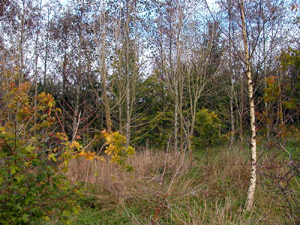 In the early 1970's, Professor Barry Commoner (Washington University) said that 'the first law of ecology' could be stated as "Everything is connected to everything else". That is, there is one ecosystem for all living organisms and what affects one – affects all.
He was much concerned with the interactions of organisms, and the concept of sustainability. Traditionally, connectedness in ecology is concerned with how one organism affects another, or how an organism affects the environment or how a change in an environmental factor affects the organisms in the ecosystem. Read more…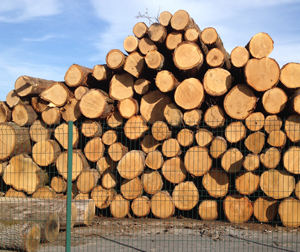 Woodlands get some protection from these "capital taxes" in order to encourage people to invest in forestry and to manage it commercially.  This blog explains in outline how these taxes affect woodlands.  Of course,  income from sale of timber is completely tax free whether the woodland is owned by individuals or held in a limited company, but relief from IHT (Inheritance Tax) and CGT (Capital Gains Tax) is not automatic.
IHT is potentially charged at 40% on the woodland of a deceased owner, though that only applies if the deceased person had assets of more than £325,000.  There is also no IHT charged where assets are transferred to a spouse.  This 40% tax is on the market value of the woodland so one can see that without various exemptions it would be hard to keep woodland in the family and hard to keep rural estates together.  Fortunately for woodland owners IHT can be legitimately avoided, reduced or deferred in three different ways.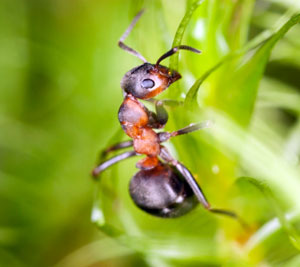 Ants, like bees, belong to the Hymenoptera (insects with membranous wings and narrow 'waists'). Like the bees, ants are 'social insects'  and within their colonies / nests, there is a division of labour (workers, soldiers, queens).  In the U.K, there are a number of ant species but Britain's ant population is probably smaller than the ant populations in warmer European countries.   There are four main species of true wood ant – Formica rufa, F. aquilonia, F. lugubris and F. pratensis.
rufa is the southern wood (or horse) ant – it is a sun-loving species, liking open glades and the edges of woodlands – particular in coniferous woodland. The ants are quite large – workers being about 10 mm ( 1cm) in length and the queens about 12 mm.
pratensis is the European red ant. This is similar to F. rufa but darker in colour, and likes warmth. Its nests are smaller (often made of grass and small twigs), it is thought to be 'extinct' on mainland Britain.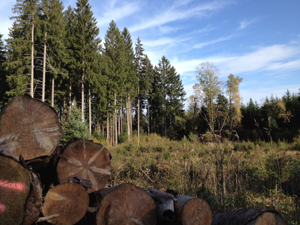 There are at least three ways to finance a woodland purchase with your pension fund.   The simplest and most common way of using your pension funds is to withdraw the tax-free lump sum which is available in most pension schemes and use that for the purchase.  This is usually up to 25% of the value of the fund and can be taken after the age of 55 (it used to be 50, but because of longer life expectancies and longer working lives it was increased about 5 years ago).  This is then cash that can be used for any purpose whatsoever and the advantage of investing it in a woodland is that, as long as it is commercially managed and you have owned for at least 2 years, it may also be free of inheritance tax.  If it is not likely to be commercially managed – inheritance tax can still be avoided by gifting it to children; as long as you think you will live for at least 7 years and can trust them not to sell it or keep you out! Read more…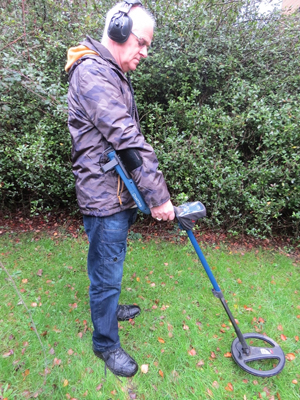 As a new and enthusiastic detectorist I needed to find sites to detect on.  I quickly found out that all the fields and woodlands in the UK belong to someone and you need their authority to detect on their land so I started contacting landowners.  When I asked Woodlands.co.uk if it was possible to have permission to detect in their woods I was surprised and excited to get a reply saying that there was a wood near where I live and that permission would probably be given.  I was overjoyed.  So, one fine morning I met up with Daniel Sharp and his dog – itself a detector of sorts – in the woods where I wanted to do my metal detecting.  After a short tour of the woodlands, Daniel explained the philosophy of www.woodlands.co.uk and the benefts of owning a wood of your own. Read more…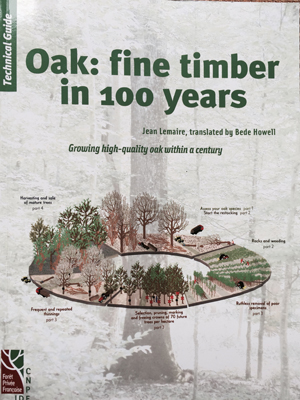 Bede Howell is a massively respected forest manager (and French speaker) who has always taken the long view of British woodlands.  In this new book, Bede both learns from the experience of others and shares it – he has translated into English Jean Lemaire's brilliant book on growing oak for timber.  Oak trees are easily the most important broadleaves in Britain and occupy about 9% of the forest area but typically rotations have taken 150 – 200 years or more to maturity but with wise planting and management this book, "Oak: fine timber in 100 years", shows how good quality timber can be grown in about 100 years.
"Oak: fine timber in 100 years" uses every possible way of getting its message across – text, photos, diagrams, charts, graphs, tables, maps and sketches.  Read more…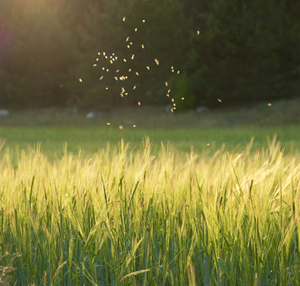 Most people are aware of midges.   Midges are those small, irritating flies that you encounter when camping or walking, particularly near lakes or freshwater systems.   The term 'midge' does not define a particular type of fly but it is a generic term and may include the following
Net-winged midges
Gall midges
Biting midges (Ceratopogonidae)
Non-biting midges (Chironomidae)
Phantom midges and
Dung midges
Subscribe to our blog email updates