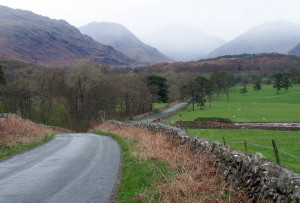 One day, back in May 2014, I had come over from Eskdale, to Wasdale, to photograph Wastwater and the surrounding fells. Only two months previously, I had seen Wastwater for the first time, having been part of a failed expedition to find it, some 38 years previously (don't ask!)   Returning along the road, up the valley, I saw a 'woodland for sale' sign. "A nice location", I thought, as I walked past. I had no serious thoughts until an internet search, in October 2015, took me to the Woodlands.co.uk website.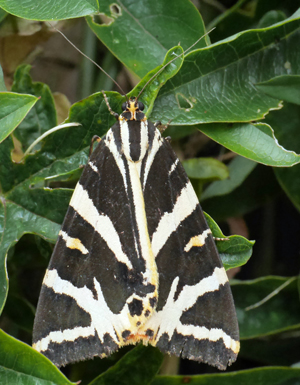 The records of many hundreds of 'amateur biologists' over some forty years have been analysed in depth by Dr Tom Oliver (Reading University) and Professor James Bullock (Centre for Ecology and Hydrology) to create a report on the state of our wildlife and how it has changed.  They analysed the records / data of some 4000 species – plant and animal, across the U.K.
It is clear that many species have not fared well in recent times.   Animals that provide 'ecosystem services' such as pollination and pest control have undergone significant declines – for example , bees, moths, hoverflies and butterflies.   This is also true for hedgehogs – whose numbers have dropped dramatically in recent times.  The annual Big Garden Birdwatch (this weekend) has revealed that the numbers of some species, such as starlings and song thrushes, have dropped by 70% or more.  The RSPB has suggested that the numbers recorded in gardens this weekend might be lower than in some years – but this would because there is more food available in the countryside, so that the birds are less reliant on feeding stations in gardens. Last December was not only one of the wettest on record, but also one of the warmest.   Read more…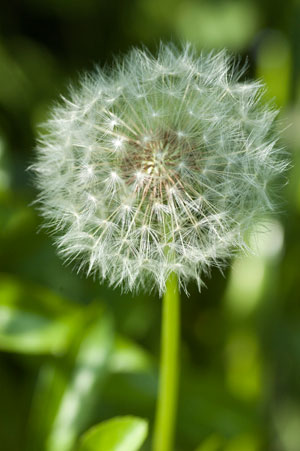 In recent years, the BSBI has conducted a plant hunt to see which plants are in bloom at the start of the New Year –  across the U.K.   Some 612 different species were recorded in flower this year (compared to 368 species last year), but the most commonly recorded species in flower were daisies and dandelions.  Dandelions are deep rooted, perennial plants; they are native to most temperate areas of the Northern Hemisphere, though they have spread to many other places.  The dandelion genus, Taraxacum,  contains a number of species but Taraxacum officinale is probably the most common.
Dandelions are to be found in lawns, on roadsides, on disturbed banks, river banks and other areas with moist soils – they are often regarded as pernicious weeds.  Young plants can grow with considerable force, and make their way through surface like asphalt.  Dandelions often reproduce by apomixis – a sort of sub-sexual system that has resulted in some 200+ microspecies in the U.K.   Many of these have been recognised and classified by Professor John Richards.   Read more…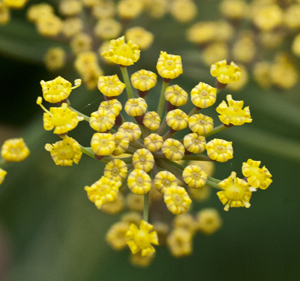 There are a number of plants that have 'fennel' in their name.   For example, :
Dog Fennel : Eupatorium capillifolium
Giant Fennel : Ferula communis
Fennel, Sweet Fennel : Foeniculum vulgare
Florence Fennel : Foeniculum vulgare azoricum
Hog's Fennel : Peucedanum officinale
Wild Fennel : Nigella arvensis
Bronze Fennel : Foeniculum vulgare 'Purpureum'
However, it is the various forms of Foeniculum :-  Fennel, Sweet Fennel or Florence Fennel that are 'best known' through their use in cooking and / or the making of absinthe.  Such fennel plants are often garden escapes, but Foeniculum vulgare has naturalised, being particularly associated with disturbed ground. and the banks of streams and rivers.  Read more…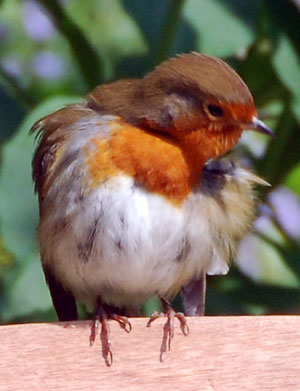 The weekend of 30-31 January, 2016, sees the the RSPB's Big Garden Birdwatch.  If you would like to take part, go to www.rspb.org.uk and request a FREE pack or simply register your details to save time on the weekend.
What is involved ?
•an hour of your time
•a pen or pencil
•some paper or a print-out of the RSPB's bird ID sheet
•a place to observe (your garden / local park )
During the course of the hour, you are asked to record the highest number of each bird species in your garden / park.  The birds to look for are :
blackbird, blue tit, carrion crow, chaffinch, coal tit, collared dove, dunnock, feral pigeon, gold finch, great tit, green finch, house sparrow, jackdaw, long tailed tit, magpie, robin, song thrush, starling, wood pigeon and wren. Read more…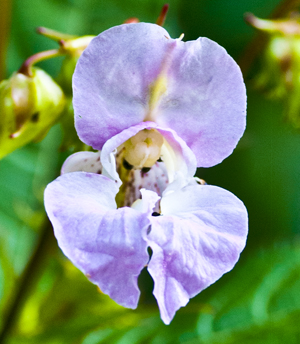 I recently undertook a Knapsack Sprayer PA1 and PA6a (NPTC) 2 day course. The course is aimed at anyone using, or purchasing pesticides, herbicides or fungicides, and applying them with a knapsack sprayer on land. The courses cover the correct preparation of equipment as well as its maintenance, safe operation and calibration. The course was broken down into the following sections:- Read more…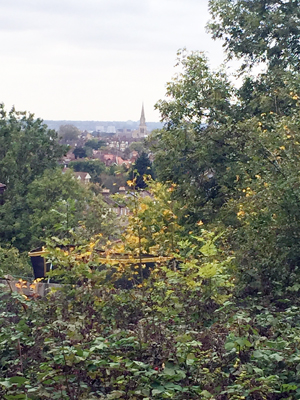 The Royal Forestry Society organises about 100 trips each year to visit woodlands – these are done through its local groups.  The London Division is particularly active with Paul Akers and Angus Morrison in charge – they recently arranged a trip to a small South London woodland of 2 acres, called Unigate Wood and invited the Director of the RFS as well as ordinary members such as me .   Unigate Wood was once part of the site of a Unigate Dairy which closed, leaving the dairy to be replaced by a large residential development .  As part of the planning permission the developer entered into a deal for planning permission called a "section 106 agreement " with Lambeth Council to preserve the woodland for local amenity and it is now jointly managed by Lambeth Council and the Friends of Unigate Wood.    The friends are led by Stephen Lacey who 10 years ago used the wood for walking his dog but couldn't resist building up a group of local volunteers to care for the site.  Read more…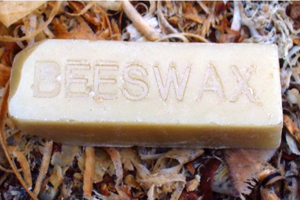 I use various natural finishes for wood turning and general woodwork. Here are a few described –
Beeswax –
A wonderful natural product. I source this from the local monastry as they kep bees, but it can also be easily bought online.
Beeswax makes a great light covering, and also applies a little waterproofing to a piece. It comes readily available in these solid blocks, which makes it ideal for wood turning because it can be applied directly whilst the piece is still on the lathe. Simply by rubbing it against the spinning piece you end up with a layer applied. Then as the piece is spinning, hold a cloth against it and as the wax warms, you will see a natural shine appear. This is also a good product to put on utensils and products used for food as it is non-toxic. Read more…
Subscribe to our blog email updates