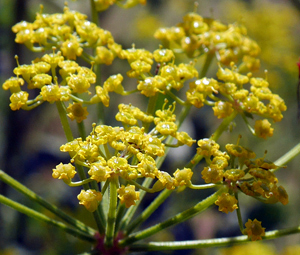 Wild parsnip is the progenitor of the cultivated parsnip; it is a plant of rough, dry grassland and 'waste' ground by roads and railways (favouring chalky / limestone areas); it can occur in public parks. The root is edible but the shoots and leaves should be handled with caution as their sap contains photo-sensitive chemicals (FURANOCOUMARINS) such as Xanthotoxin. These chemicals help protect the plant from its enemy the parsnip webworm. However, these chemicals can cause a skin reaction – phytophotodermatitis (more likely on bright, sunny days). This reaction is not dissimilar to a chemical burn – reddening, blisters and burning – visit the poisongarden website to see images showing the reaction to the sap; affected areas may remain visible for some time. Read more…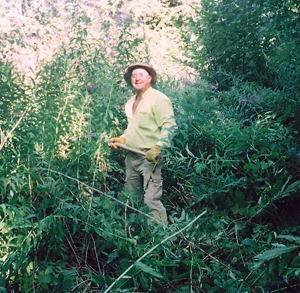 When we bought our woodland in mid Wales 15 years ago it was in a very neglected state . The wood was a mix of western red cedar, hemlock, ash and oak. The previous owner removed all the valuable oak but left all the tops on the ground so it was really an overgrown jungle.
What we did to improve our woodland
The first thing we did was to clear site of all the oak tops and timber off the ground, which wasn't easy as there was bramble growth covering everything. Read more…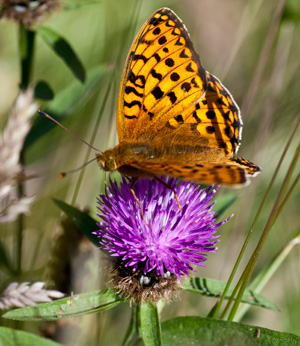 Should you wish to create a wild flower area on your land (be it a field, a woodland or a part of your garden), much will depend on the soil and present condition of the land. If it is rich / fertile grassland, then it may be quite difficult for wild flowers to establish themselves – due to the competition from grass and other vigorous species.
One approach is to remove patches of grass, and then either plant pot-grown wild flowers, or sow lots of wild flower seeds on these bare patches. It is a good idea to use locally grown plants or locally collected seeds. Information can be found at the excellent Flora locale website on the local provenance of plants and seeds. Flora locale also has a very useful on-line library, with many downloadable pdf files. Read more…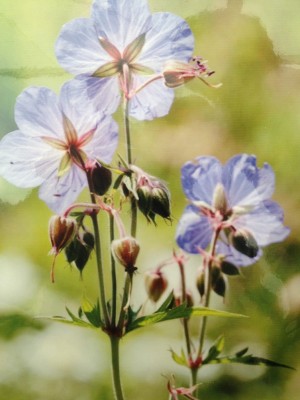 It is probably not a good idea to plant wild flowers in an ancient woodland as the wood will already have a long-established ecosystem. However, if you are planting a new woodland or managing a newly established plantation you might well want to introduce a mix of new wildflowers.
Steve De St Croix is expanding his activities to supply wild seed and offers various mixes, including seeds for open areas and wildflowers for hedgerows and shade. His hedgerow seed pack includes tufted vetch, yarrow, agrimony, red campion, and the wonderfully named Perforate St John's Wort. Read more…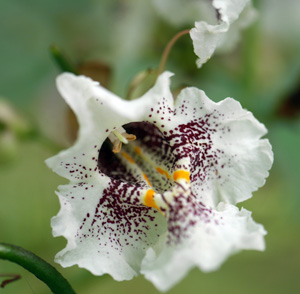 When in Oxford, it is always a pleasure to visit the Oxford Botanic garden but until now I have never made it out to its 'satellite' – the Harcourt Arboretum.  The arboretum is only some six miles away, near the village of Nuneham Courtenay (on the A4074).
The 'core' of the arboretum is the Pinetum (associated with William Gilpin 1762-1843), where mature monkey puzzle trees and giant redwoods can be seen.   The grounds are extensive including native woodland areas and a  considerable area of meadow (together, these would have originally formed an impressive entrance to Nuneham House).  Read more…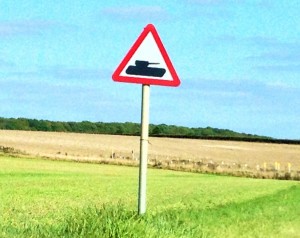 Many efforts to conserve woodlands have been planned and targeted.  However, an important strand of conservation has emerged as a by-product of other activities (or non-activities).  Examples include the huge areas of undisturbed land in the firing ranges of the British army over the Salisbury Plain in Wiltshire, Wales and parts of Scotland.  This part of MOD land is called the Defence Training Estate covering 400,000 acres which is now recognized as being very important for woodland and grassland conservation Read more…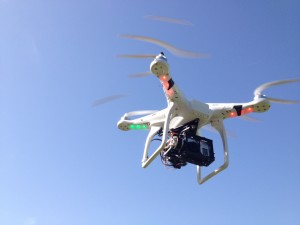 "When I first got the drone I was frightened to go out into a public space in case people thought I was nerdy. But in a woodland it's more private and the bigger concern is ​avoiding ​crashing into trees," explains Dan Bridge while showing me his quadcopter – a model helicopter with four rotary blades. He uses th​is​ drone to carry a camera up above the tree canopy and to film the tops of trees as well as filming tracks and rivers. When I visited him in Brighton I was amazed that even a total amateur like me was able to control the copter and fly it without crash landing. Read more…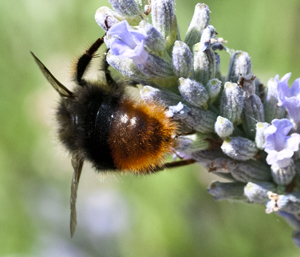 Not a blog in the usual 'woodlands.co.uk" sense, but here are some jpgs of bees that have visited my garden.  In early Spring, there seemed to be very few honey bees or bumble bees around – so I was a bit concerned.
However, these last two or three weeks have seen them buzzing around – on the lavender (they particularly like that), the teasels, the hollyhocks – with the occasional visit to nasturtiums and sunflowers. Read more…
Subscribe to our blog email updates