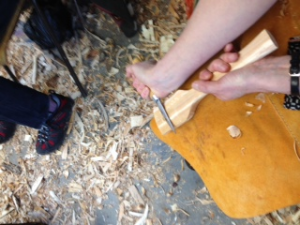 There is something wonderful about creating an object that is functional, and it is particularly wonderful to create one that serves a function as fundamental as eating.  To be able to do that using just the strength and skill of your hands is very precious. For a number of years, I had dabbled in whittling and spoon carving, and could already hack out a reasonably spoon-shaped object but,  becoming increasingly frustrated by my inability to make more progress, I needed further guidance.  It was time to choose a course.
If you own a wood, or have access to woodland materials, it is important to do justice to those materials however you choose to use them, so I wanted to learn from a master craftsman. A search of the internet revealed that Barnaby Carder was delivering courses within easy travelling distance.  Read more…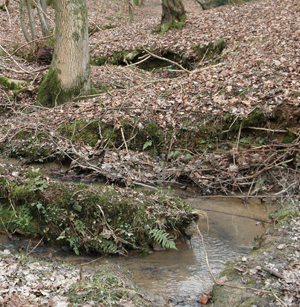 Nitrogen is an important plant nutrient.  Generally, it is taken up in the form of nitrate (NO3) and it is used in the formation of amino acids, proteins and the constituents of the genetic material (DNA).  Some plants fix atmospheric nitrogen through the use of symbiotic bacteria in root nodules. However, modern / intensive farming involves the addition of nitrogen compounds in the form of manure, sewage sludge and chemical fertilisers.
Couple this with the aerial deposition of nitrogen compounds, estimated at 400,000 tonnes / yr from car exhausts etc. (in the form of ammonia, nitrogen oxides) to give the total burden of nitrogen pollution. Pollution from such widespread sources is referred to as diffuse contamination. Read more…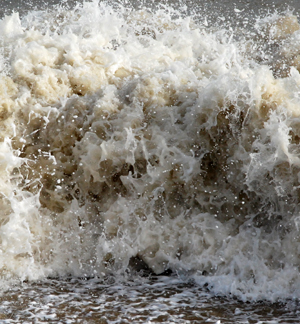 In 2010, the blog reported on the exceptional winter weather.  Back then, we had just 'emerged' from one of the coldest winters on record. Currently, we are experiencing one of the wettest winters ever.
In December, the East Coast faced storms and a tidal surge (affecting communities from Scotland down to Essex), and then Christmas Eve saw high winds and the cancellation of flights from Gatwick.   January brought some 175 mm of rain in the South East.  The closest comparable January was that of 1948.  A summary of the winter so far can be found at the Met Office web site – here Read more…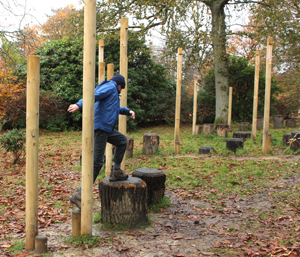 When we think about children visiting the countryside, experiencing the freedom of the out of doors and learning about nature, we seldom if ever think about how children with autism would react.   Apparently, visiting a new place often brings particular anxieties for children with autism, such as whether there will be dogs, how long the walk might be, or whether there are toilets.
A new organisation "Autism and Nature" has recently produced some guides to local sites of "Natural Interest", especially for people who will be taking a child with autism or related disabilities.  Each two-page spread of the Guide deals with one site. As well as all the usual guidance about parking, admission charges, children's playground and cafes, Read more…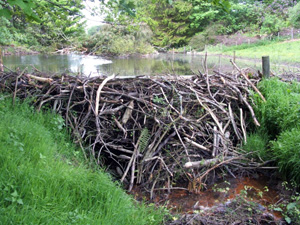 Having been flooded out of my house ten years ago, due to a flash flood, I know that the pain and sadness of flooding is immense.   My heart goes out to those who are battling the rising water levels caused by some of the most extreme weather for a century.   It's not surprising that in their anger, people are lashing out at the nearest targets.
Not enough dredging ?   Dredging isn't the answer.   Increasing the capacity of the river channel by a small amount is not going to contain the huge extra volume of water spreading across the floodplain.   And it will probably just dump the water on someone else downstream. Read more…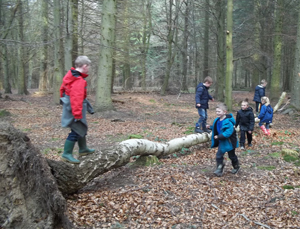 Until late in 2009 West View Project was an outdoor activity provider & youth centre that worked mainly with children who struggled in school or with schools, who wanted fun outdoor activity provision – such as canoeing & rock climbing.   Since then a lot has changed and the main driver of this change has been due to the impact of having unrestricted access to woodland. It was a very steep learning curve as we had no firm plans what to do with a wood or indeed how to manage one.  Over a very cold winter we read blogs and websites, found tools and basic equipment and also began thinking about what groups could do in a wood. Read more…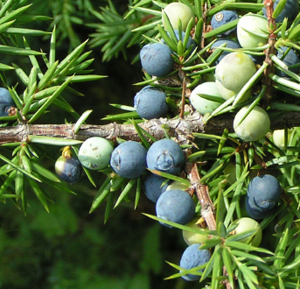 Juniper 'berries' are fragrant and provide the oils / chemicals that give gin a distinctive flavour.  The 'berries' used in gin production are rarely from the U.K. Many come from Italy or Macedonia, where the hot summers allow the full development of these oils (contained within the seeds).  A 'berry' takes some two years to come to maturity and ripen fully.  The 'berries' are often harvested by beating the Juniper shrub with a stick so that the ripe 'berries' fall to the ground for collection.
The 'berries' are not, in fact, berries but cones.  Juniper is a conifer (the other two native coniferous trees are Scots Pine and Yew).  Whereas the cone of Scots Pine hardens and become a woody structure as it ages, the cone of Juniper has fleshy, 'soft' scales that merge together to give a berry like structure, which encloses the seeds.  The 'berries' or cones are green when young but turn a purple black colour as they mature. Read more…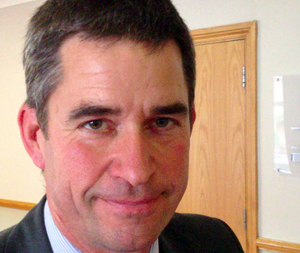 A recent report on "Creating a sustainable future for our woodlands and forests" forms the basis for a new campaign – Grown in Britain.  This campaign aims to promote products grown in UK woodlands, to pull private funding towards British Forestry and to harness the positive energy around woodlands in general.  The Grown in Britain campaign grew out of the 2012 Independent Panel on Forestry and is making a good start at promoting UK timber production.  At a Woodfuel conference (last Autumn) in Surrey Hills , the director of the campaign, Peter Bonfield, joked that this is about being "Grown in Britain" and not about a "Groan in Britain". Read more…
Subscribe to our blog email updates