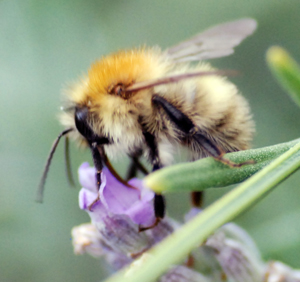 Different species of bumblebees make their nests in different places (using feathers, hair, dried moss or grass or materials for loft insulation).
| | |
| --- | --- |
| White tailed bumblebees | May be found under the floor of garden sheds |
| Buff tailed bumblebees | May use air bricks and nest in the cavity walls of house |
| Early bumblebees | Often use old birds' nests in trees |
| Tree bumblebees | Make use of holes in tree trunks |
| Carder bees | May use grass tussocks, dry leaves e.g. Under bramble thickets |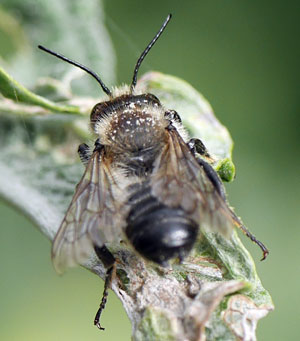 The International Union for the Conservation of Nature (IUCN) publishes the Red List.   It is a list of species that are under threat in different parts of the world; it goes back to 1964 when it published the 'list of threatened plants'. By 2012, the IUCN assessed a total of 63,837 species and reported on their status in the following terms:
Extinct (EX) – No known individuals remaining.
Extinct in the wild (EW) – Known only to survive in captivity, or as a naturalised population outside its historic range. Read more…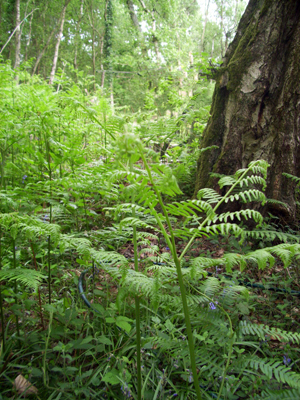 Bracken (or Pteridium aquilinum) is the largest (approx. 6ft) and most commonly found fern in the U.K. Its widespread distribution is indicated by its occurrence in dozens of the NVC communities.   Bracken is found in a wide range of habitats (though it does not 'like' wet and is only found at sites below 600M.)
Bracken 'prefers' dry, somewhat acid soils though it can grow in a fairly wide pH range.  It spreads by means of its underground rhizomes (modified underground stems), sometimes at a rate of one metre per year.   On bare ground (for example, after burning), it can establish itself by spores,  produced in sori (reproductive structures) on the underside of the leaves / fronds. Often bracken is a pioneer species.  It has been described as 'the perfect weed'.
Bracken spores may be found in the cores taken for pollen analysis; these indicate that bracken has a long history in the U.K. landscape. Peaks of bracken spores are associated with loss of woodland cover in the last 2000 years, though there is some evidence for a decline in bracken in the 14th Century – which featured a number of cold (and wet) decades (the Black Death was rampaging across Europe). Read more…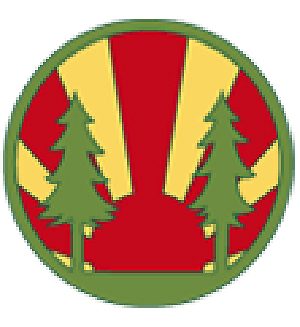 The Woodcraft Folk is a movement for children and young people. The Woodcraft Folk is not based upon any particular religious belief or national identity. Instead, the principles of peace and cooperation are central to everything the organisation does.  Local groups usually meet weekly, with their activities including cooperative games, drama, camping trips, craftwork, singing and dancing. The Woodcraft Folk have four outdoor centres and two campsites in England, which local groups are able to make use of.  Irrespective of social background, status or age all members have an equal say in decision making.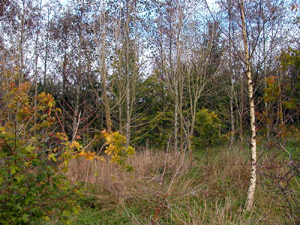 In the early 1970's, Professor Barry Commoner (Washington University) said that 'the first law of ecology' could be stated as "Everything is connected to everything else". That is, there is one ecosystem for all living organisms and what affects one – affects all.
He was much concerned with the interactions of organisms, and the concept of sustainability. Traditionally, connectedness in ecology is concerned with how one organism affects another, or how an organism affects the environment or how a change in an environmental factor affects the organisms in the ecosystem. Read more…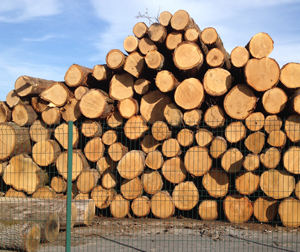 Woodlands get some protection from these "capital taxes" in order to encourage people to invest in forestry and to manage it commercially.  This blog explains in outline how these taxes affect woodlands.  Of course,  income from sale of timber is completely tax free whether the woodland is owned by individuals or held in a limited company, but relief from IHT (Inheritance Tax) and CGT (Capital Gains Tax) is not automatic.
IHT is potentially charged at 40% on the woodland of a deceased owner, though that only applies if the deceased person had assets of more than £325,000.  There is also no IHT charged where assets are transferred to a spouse.  This 40% tax is on the market value of the woodland so one can see that without various exemptions it would be hard to keep woodland in the family and hard to keep rural estates together.  Fortunately for woodland owners IHT can be legitimately avoided, reduced or deferred in three different ways.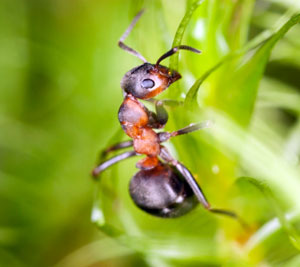 Ants, like bees, belong to the Hymenoptera (insects with membranous wings and narrow 'waists'). Like the bees, ants are 'social insects'  and within their colonies / nests, there is a division of labour (workers, soldiers, queens).  In the U.K, there are a number of ant species but Britain's ant population is probably smaller than the ant populations in warmer European countries.   There are four main species of true wood ant – Formica rufa, F. aquilonia, F. lugubris and F. pratensis.
rufa is the southern wood (or horse) ant – it is a sun-loving species, liking open glades and the edges of woodlands – particular in coniferous woodland. The ants are quite large – workers being about 10 mm ( 1cm) in length and the queens about 12 mm.
pratensis is the European red ant. This is similar to F. rufa but darker in colour, and likes warmth. Its nests are smaller (often made of grass and small twigs), it is thought to be 'extinct' on mainland Britain.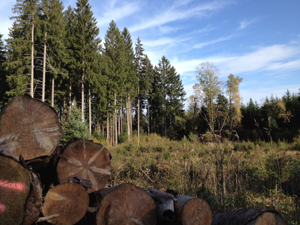 There are at least three ways to finance a woodland purchase with your pension fund.   The simplest and most common way of using your pension funds is to withdraw the tax-free lump sum which is available in most pension schemes and use that for the purchase.  This is usually up to 25% of the value of the fund and can be taken after the age of 55 (it used to be 50, but because of longer life expectancies and longer working lives it was increased about 5 years ago).  This is then cash that can be used for any purpose whatsoever and the advantage of investing it in a woodland is that, as long as it is commercially managed and you have owned for at least 2 years, it may also be free of inheritance tax.  If it is not likely to be commercially managed – inheritance tax can still be avoided by gifting it to children; as long as you think you will live for at least 7 years and can trust them not to sell it or keep you out! Read more…
Subscribe to our blog email updates