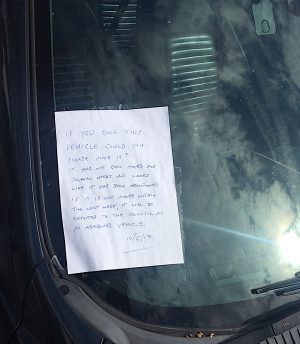 Woodland owners can be enraged by finding a note on their windscreen.  Most people have got used to texts and emails and even speaking directly, but the note on the windscreen is an art form of its own and one that presumably goes back well over 100 years – perhaps even back to the Egyptians of you include the note left on a chariot seat.    These notes can be very helpful ("I've left that fiver I owed you under the front wheel") or distinctly rude ("don't park in front of the gates – next time I'll let your tyres down"). In most cases this is one-way communication,  so the car owner has the frustration of not being able to answer back and often you don't even know who has left the note.  Surely this anonymity encourages people to be much ruder than they would be face-to-face, a bit like the phenomenon of the abusive posters on online message boards. Read more…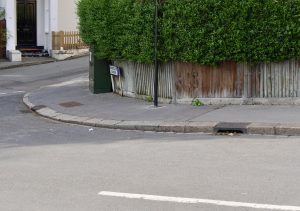 Hedges originally served the function of corralling animals; however they also offer habitats for many plant and animal species and they serve as important ecological corridors.  Now another role for hedges has been suggested – that of combating air pollution in our towns and cities.
Urban air pollution has been linked to Read more…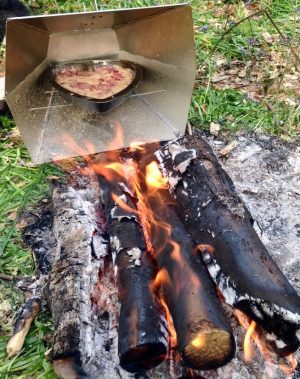 This clever device redirects the radiation from an open woodland fire to create a cooker so that outdoor cooking can be about much more than just frying pans, kettles and grills.  With a reflector oven you can cook both sweet and savoury –  bread, cakes, pies, scones, fish and vegetables.  The reflector oven bounces the heat around inside, and also contains it, so that whatever is on the shelves is baked as well as it would be in a conventional oven.
This particular model was invented by Svante Freden, a Swedish manufacturer – who apparently fabricates these devices in a "small outbuilding" in Sweden and retails them for about £50 each – they can be bought from Proadventure who have s shop in Llangollen, North Wales, as well as a website with lots of camping kit. Read more…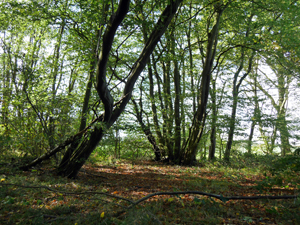 A few years ago I bought six acres of neglected coppice-with-standards: oak, ash, hazel, sycamore and birch. The coppice-stools are tangled and overgrown, and the standards are tall and bare-stemmed. My aim – to coppice the wood systematically for domestic fuel – dictated the equipment. I've never liked chainsaws, so planned to use hand-tools only. Since my wood-burner gobbles up to 15m3 of logs a year, and I work alone, am in my mid-60s and have had a quadruple bypass, this may have been ambitious.
I used bow saws at first, but they were too clunky Read more…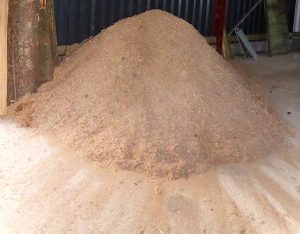 It is a truism to say that trees provide wood or timber.  Timber (or lumber in the States) is wood that has been processed into planks or beams, part of the process of wood production. Timber may be supplied either rough-sawn, or surfaced on one or more of its faces. It is available from many species, usually hardwoods; but it is also available in softwoods, such as white pine and red pine, because of their low cost. Finished timber is supplied in various standard sizes, mostly for the construction industry—primarily softwood, from coniferous species, including pine, fir and spruce, cedar, and hemlock, whereas hardwoods are for high-grade flooring and furniture. Read more…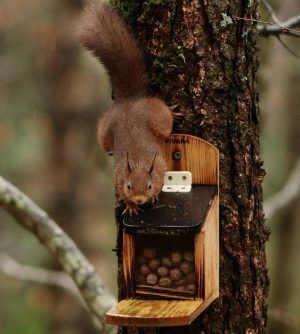 I purchased Snighow Wood, in Wasdale, with the intention of maintaining it as a wildlife habitat; specifically red squirrels. Formerly occupied by red squirrels, greys had moved in some years previously. The timing of my purchase (end of December 2015) was fortunate, as greys had been (largely) removed from the area about a year previously, by the West Lakes Squirrel Initiative. With the choice of three plots of woodland, I chose the one which I thought most suitable for the squirrels, and requiring the least amount of work. There was hazel to be coppiced, rhododendrons to be tackled and paths to be cleared or created! Read more…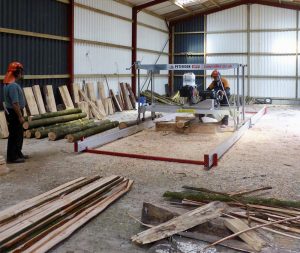 In these days when just about anything is available, delivered to your door with just a few taps on an app, I have introduced my own delivery service for some of our woodland owners – delivering to their woods rather than their homes.   The product or maybe that should be by-product, is sawdust, all neatly bagged up and deposited where it is most needed namely close by their composting loos. Not the sort of thing that is going to qualify me for a slot on Dragons Den, but satisfying in that (a) a "waste" product is put to good use and (b) the woodland owners are very appreciative.
How did it start? Read more…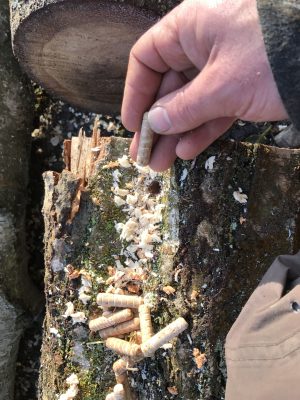 It wasn't until I started spending more time in our woodland that the thought of foraging entered my mind. Over the seasons the landscape revealed both edible delights and seasonal beauty: I hadn't realised how prized the bilberries were to the wildlife and how little chance I had to add them to my breakfast bowl or to pancakes made on an open fire.
We are lucky enough to have a semi ancient woodland but its overplanting warranted some thinning of the spindly oaks. It pained me to take down my first tree but I saw it as a symbiotic relationship where the intervention was aiding the long-term wellbeing of the woodland. Thinking about this threw up the idea of growing edible mushrooms. Read more…
Subscribe to our blog email updates