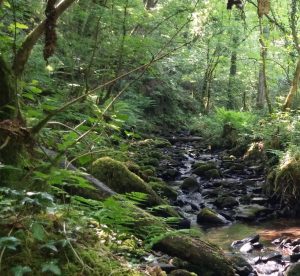 A while ago I came across an article on the Woodlands.co.uk website about buying a woodland in a SIPP and I thought it too good an opportunity to miss.
Having recently successfully completed the process I thought it might be useful to share my experience with others who may be thinking about it. It's worth knowing up front that although it is a relatively simple process, it is a bit more long-winded than purchasing with cash and there are a few more considerations to take into account. Here are the steps I went through: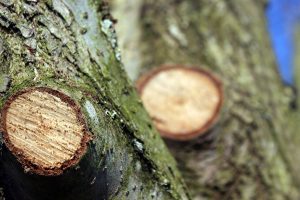 The right kind of pruning can make a tree more attractive, increase its value and deal with any issues the tree may be developing in terms of damage, stunted growth or space constraints. Pruning trees is a specialist skill; done without specialist knowledge it can potentially kill off a precious tree. As some trees are extremely tall, or in awkward positions, professional equipment is needed to ascend the tree and access those high branches. Read more…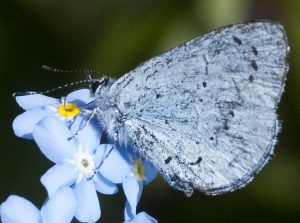 There are many types of woodland, which may be broadly categorised by the dominant type of tree(s) – thus there is, birch woodland, oak woodland, beech woodland etc.  The flora and fauna of these different types of woodland varies though there can be similarities.  Some species, such as brambles and ivy can live in a variety of conditions whilst other plants / animals have very specific requirements.
This is certainly true for various animal species – for example, butterflies and moths. For example, the Brimstone (a pale yellow butterfly) has larvae (caterpillars) that need to feed Read more…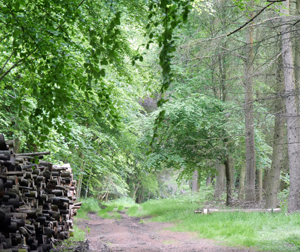 Tracks and paths are an amazingly important element of any woodland – they are the arteries along which management tasks will be done and the viewing points from which you will see what's happening in your forest.  Usually owners just live with the tracks that have been there for decades, perhaps even hundreds of years, but you can vary the routes or even build new tracks.  Woodland tracks are also often called "rides", presumably because they would have been maintained in order to ride around the woodland on horseback.
In creating and maintaining tracks, the key variables are – the soil type, the slope and the tree cover.  Read more…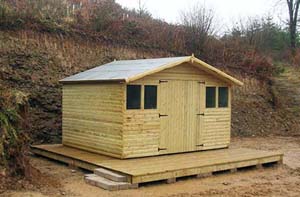 Introduction
Much has been written elsewhere on the why's and wherefore's of planning issues concerning sheds in woods. For example, there is a very informative article elsewhere on this website and there are discussion threads in the forum section of the SWOG [Small Woodland Owners Group] website.
This article concentrates on practical considerations when choosing, siting and constructing your shed together with ideas and tips based on my own experience of building all sorts of structures for woodland owners. Read more…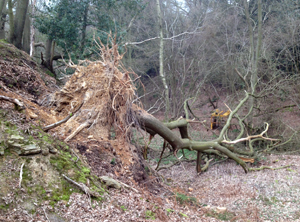 In 1987, the U.K. was battered by a storm – said to have been the worst that this country has experienced in three hundred years.  Hurricane force winds raged across southern England and the Midlands before the storm finally exited via the Wash.  It is often referred to as "The Great Storm"
Millions of trees were uprooted, woodlands flattened, parks and gardens destroyed, the National Grid damaged, cars hit by falling branches and people died.  Places like Wakehurst Place, the Sussex outpost of the Royal Botanic Gardens (Kew) lost some 60% of their tree collection as a result of this storm.  Kew Gardens itself lost many trees.  Many were uprooted and died. Read more…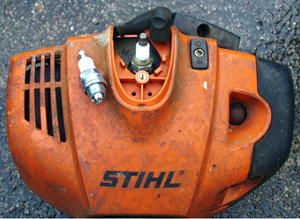 With any machine a good maintenance schedule is vital. So here I will run through the checks I do on my strimmer.
Spark Plug
Firstly I remove and check the colour of the end, to see how the fuel is burning in the chamber. The working end of the spark plug should a nice biscuit brown. Its useful to then clean up the working end with some light grit sandpaper or replace the plug if necessary. Read more…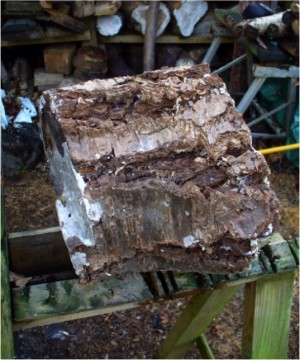 As a wood turner, it becomes more cost effective to produce your own turning wood to your own requirements.
Here is a short description of how I produce two styles of blanks.
First of all this can be done at any stage of the woods drying process. To begin with,  I take the log and cut it into three pieces. Two edge pieces and a thin board containing the pith. It is vital to remove the pith as this will help to reduce spitting as the wood shrinks with drying.
I have found the easiest way of cutting a log for this purpose is to cut down through the bark lengthways, as opposed to turning the log onto its flat end and cutting through endgrain. This is because saws prefer to cut with the grain .        Read more…
Subscribe to our blog email updates