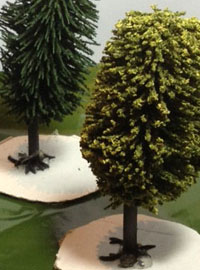 Many wargames are enhanced by miniature woodlands as scenery. The first stage to building woodland scenery is to start building model trees. Generally these are either plastic trees or homemade trees, made of wire, lichen and flock. In contrast to other tabletop scenery  - such as scale houses, 40k bunkers or warhammer watchtowers, trees are difficult to assemble. There are, however some easy methods for making cheap model trees as well as buying realistic tabletop forests. Read more…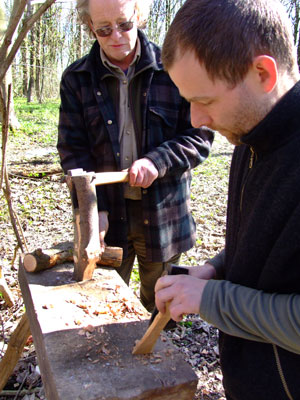 Wood whittling is so fulfilling, say the experts, it can develop into an addiction. It may start as a leisurely pastime but, before you know it, it develops into lifetime pursuit for many. First of all, whittling is an easy hobby to take up because it is cheap: a sharp knife, a piece of wood and a bit of oil is all you need. Secondly, whittling produces many a useful and loveable object such as spoons, bowls and figures which are unique. Also, whittling is relaxing and enjoyable so it can work wonders at settling down a busy mind. For holding a sharp knife in your hand to shape a small piece of wood requires undivided attention and focus, so whittlers become completely absorbed.
If you are lucky to own your own woodland, or visit one frequently, the temptation to turn odd pieces of wood into useful or decorative objects is huge.   David Alty and Dan Watson of woodlands.co.uk, two seasoned whittlers, tell us step-by-step how to make our first ever whittling project fun. Read more…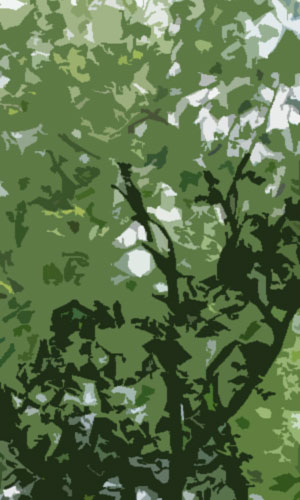 Walking into the David Hockney exhibition at the RA was akin to entering a forest. Like stately trees, the paintings towered above my head, and cohorts of them rallied behind, receding far into the distance. This is not a showing of a series of individual paintings so much as one continuous stream of creative art.  With a lifetime's experience of recording visual images of the world around him, David Hockney has spent the past few years creating a composite image  of the Yorkshire landscape.
A great part of the countryside is covered in  trees and woodland. He catches the same scene at different seasons, showing not only the seasonal changes of buds breaking and leaves falling, but also the variations of light. These are so striking that it is sometimes hard to believe that he has sat in exactly the same place to paint them. Read more…
Relatively recently I experienced "Painting Canada" which was an exhibition of seven landscape painting pioneers who were active in Canada in the 1920s. The paintings are an extraordinary glimpse into the wildness and wilderness of Canada at a time when humans had made very little damaging impact, but actually much of the beauty and wildness that they put onto canvas still exists today in many places.
The group of seven artists are sometimes known as the Algonquin School because they painted some of their best works in the Algonquin national park. They should really have been a group of eight artists except that the artist who most inspired them, Tom Thomson, went missing in a mysterious incident with a canoe by a lake, Read more…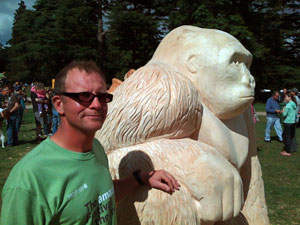 Nigel Sardeson first realised how useful chainsaws were when he helped to clear fallen trees after the 1987 storm, but he developed an interest in carving with a chainsaw while working for the National Trust at Cliveden – there he decided to carve a few animals around the woods to surprise visitors. Read more…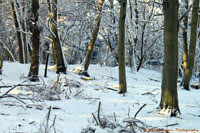 Photographer Natali Brown continues her photographic woodland diary with some wintry pictures …
With the recent snowfall there was ample opportunity to capture that perfect winter picture and as usual I was out and about visiting the woods in Wickham Bishops. On entering the woods I found myself mesmerised by the silence that surrounded the woods.  With the snow gently drifting down covering the woods in a fluffy white blanket, I was struck by a truly spectacular scene.  Read more…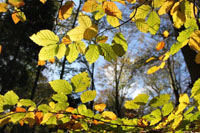 Photographer Natali Brown introduces us to her wood in the first installment of her stunning photographic diary.  These are her first photos taken after "moving in" in the Autumn.  More of the wood in snow to come …  Read more…
Jackie Jeffrey describes the benefits of a woodland environment for inner city children and the art work that has been created in a video presentation for Woodlands TV.  Read more…
Subscribe to our blog email updates