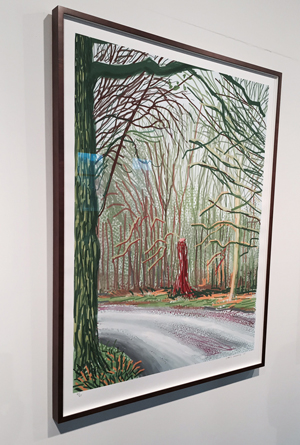 Artists seem to have a profound effect on the public perception of woodlands.  When we think of British woodlands many people will think of paintings by John Constable or Joshua Reynolds.  But our view of woodlands is changing as new images are produced, whether in advertising or by contemporary artists.   A couple of years ago David Hockney experimented with a new technique, producing a series of pictures of woodlands in the Yorkshire Wolds using an iPad which were notable in several ways – they used vivid colour and bold, stylised lines to give one perspective on Yorkshire woodlands, but they were also taken from a particular perspective.  Hockney personally feels the cold and he isn't very agile now as he gets towards 80 (born 1937) so he did this series of paintings from his car and many of them feature the road itself and the verge.  Hockney was consciously or otherwise showing trees as they are seen by the majority of the British public in a car-dominated society. Read more…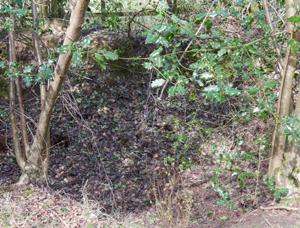 Treasure! I clambered up from the woodland pit with a bottle that to me looked very old, beautiful and probably precious. I'd been curious about what was at the bottom of one of those steep-sided holes in the middle of a woodland. It turned out to be ancient rubbish from many decades ago and my bottle was part of that – no plastic in those days, just some glass bottles and rusty metal. I went back down and found an old enamelled vase with rust-made holes and I knew it would look much better after a spin in the dishwasher – if I could sneak it in without objections from the family! Read more…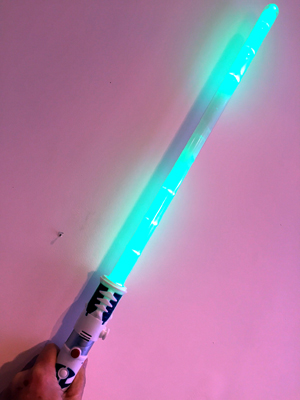 It's worth watching the latest Star Wars movie just for the woodlands scenes, but it's best to view the film in 3D.  Somewhat reminiscent of the forest scenes in the film Avatar, the characters retreat to the woodlands to escape from the endless rounds of shooting and whizzy intergalactic travel.  The first of these woodland scenes is full of ferns, mosses and creepers in an obviously deciduous woodland which turns out to be the Forest of Dean in Gloucestershire.  This is also said to be the forest that inspired JRR Tolkien's "Middle Earth" vision.  The Stars Wars heroine Rey escapes to the forest where fighters from the evil empire "First Order" don't expect her to be and even when they do start pursuing her in the undergrowth there are lots of craggy rocks and places to hide.  It feels a long way from the planet Jakku, and indeed it is – because the Jakku desert scenes were filmed in Abu Dhabi.
But woodlands play a wider role in "The Force Awakens" as they are used to symbolise peace and tranquility and a secure earth in a universe of danger and explosions.  At one point as a green planet is approached, Rey says, wide-eyed, "I didn't think there was this much green in the whole galaxy".   Much of the green is in fact the woodlands around Derwent Water and Ullswater in the Lake District where a whole slew of the filming took place.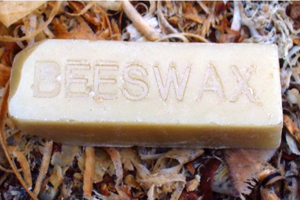 I use various natural finishes for wood turning and general woodwork. Here are a few described –
Beeswax –
A wonderful natural product. I source this from the local monastry as they kep bees, but it can also be easily bought online.
Beeswax makes a great light covering, and also applies a little waterproofing to a piece. It comes readily available in these solid blocks, which makes it ideal for wood turning because it can be applied directly whilst the piece is still on the lathe. Simply by rubbing it against the spinning piece you end up with a layer applied. Then as the piece is spinning, hold a cloth against it and as the wax warms, you will see a natural shine appear. This is also a good product to put on utensils and products used for food as it is non-toxic. Read more…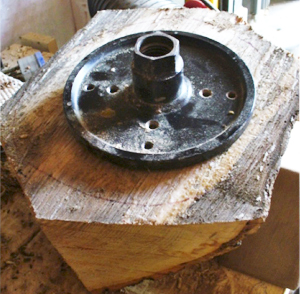 Bowl turning is an ancient craft, almost as important as the Blacksmith. Here is a brief description of the basics.   First we select a blank to be turned and mark it out for size. I prefer to do the back shaping first and also I need to able to cut a tenon to the back to fit my chuck. To do this I first mount the blank on to a face plate. Then once on the lathe, I do some general shaping of the back and tenon.
Next, once I have a tenon and have balanced out the blank, I transfer the piece over to my 4 jaw chuck. Read more…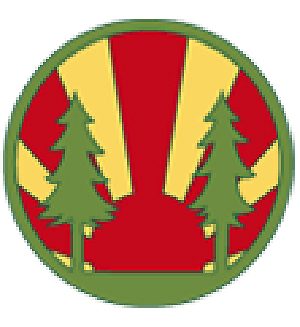 The Woodcraft Folk is a movement for children and young people. The Woodcraft Folk is not based upon any particular religious belief or national identity. Instead, the principles of peace and cooperation are central to everything the organisation does.  Local groups usually meet weekly, with their activities including cooperative games, drama, camping trips, craftwork, singing and dancing. The Woodcraft Folk have four outdoor centres and two campsites in England, which local groups are able to make use of.  Irrespective of social background, status or age all members have an equal say in decision making.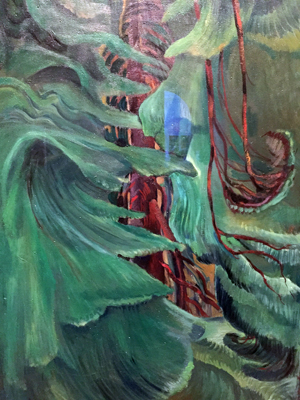 Fabulous paintings of trees and woodlands are currently on display at Dulwich Picture Gallery where there is an exhibition of the work of Emily Carr (1871 – 1945) They typically depict the native trees of the Pacific coast of Canada where Carr grew up and later settled, having first studied art in London, San Francisco and France. She used broad brush strokes and vivid colours in a style heavily influenced by her time spend in Europe in 1910/11 studying the post impressionists.
Emily Carr was working shortly after the Canadian epidemics of the 1860s which killed half the indigenous population. As a result local people developed both an awareness of the fragility of life and a heightened concern for the natural environment. As Carr said, "it is wonderful to feel the grandest of Canada in the raw." Of course one has to remember, too, that people at that time were very much closer to nature in their daily lives: for example travel for Emily Carr would have been mostly by horse, food would have been more seasonal and without air conditioning the weather would have been much more immediate.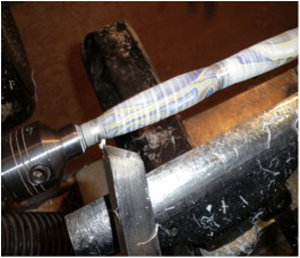 One of my passions is wood turning, from bowls and pots to spindles and tool handles but just lately it has become pen making, with a few specialist tools and lots of off cuts of wood within minutes you can create a wonderful item that will give much enjoyment.    So here I will share a little how to and hope that it helps others to find the joy I get from making these,
First we start with the style of pen , there are many on the market from slim line to euro, some are fat some are thin and they all start out life as a kit which usually consists of brass tubes, a tip, a ring and an end, from there the next thing is to decide on wood or acrylic or wood, although I have made both i prefer wood its far more tactile and brings a personal touch to the pen. Read more…
Subscribe to our blog email updates