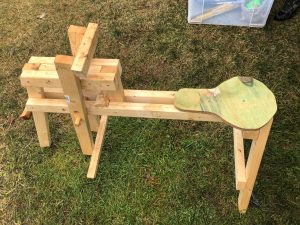 "Traditional bodgers and woodworkers would have spent the first day in a new woodland making their equipment such as a shave horse "explains Adrian Dennett a supplier of wood bodgers' kit.  These are stools where the craftsman (or woman) sits at one end of the 'horse' and uses a foot-controlled lever to hold their work in place.  It's remarkable how firmly this device holds the wood in position and allows the operator safely to shave down a piece of wood.
Shave horses are mostly used for green woodwork (using unseasoned wood) to make items such as spoons, kuksas (small bowls) or chair legs.  Typically they are used to hold rougher bits of wood which are being moulded into shape using a two-handed draw knife.  It's so-called because you draw the knife towards you in a controlled way to shave layers off your work.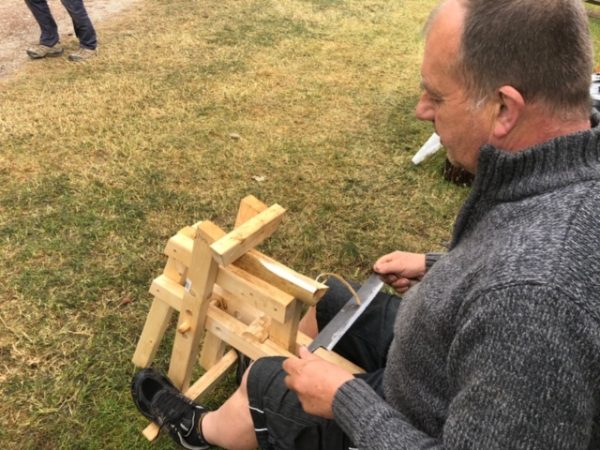 Although you can make your own, a cheap alternative is this ready-made shave horse which costs £49.  Adrian told me that people buy them because they are portable and have built-in adjustments.This means you can work on a big lump of wood or adjust the shave horse to hold a thinner object such as a small spoon.  Adjustments will also be needed for holding longer pieces of wood.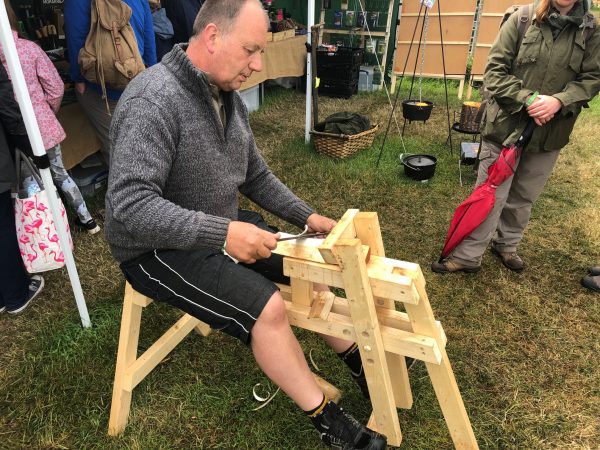 More rustic versions of workbench - which come flat-packed -are also available from Adrian whose website is www.woodlandbushcraftandsurvival.co.uk.  At the Bushcraft show in Derbyshire Adrian sold all seven of his shave horses - all his stock - but he's making more of them.
---
Here is a photo of Dick's 'horse' as mentioned in his comment below: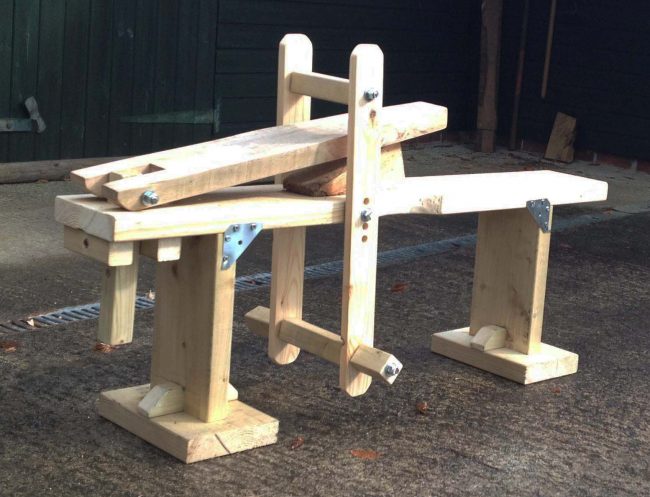 ---
---
Leave a comment