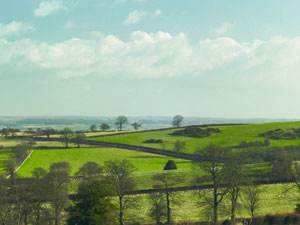 The National Forest scheme has celebrated its 25th anniversary.  It was and is a bold project, focusing on some 500 square kilometers of central England (parts of Derbyshire, Leicestershire and Staffordshire).  Whilst the area included farmland and some pockets of ancient woodland, e.g. Charnwood Forest to the east and Needwood Forest to the west, it also included many abandoned industrial workings such as opencast mines, quarries, clay pits and spoil heaps.
Some 8.5 million trees have been planted to date and now the area generates income through tourism Read more…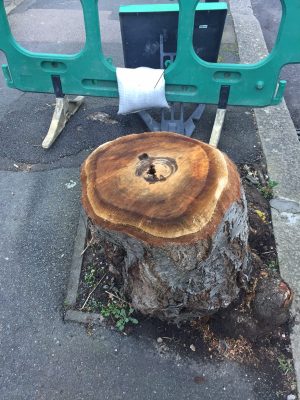 Whilst Sheffield is renowned for its woodlands near to the city centre and its 36,000 street trees, it has now become the scene of conflict over their future.  A dozen people have now been arrested and the authorities have acted in ways that seem fairly heavy-handed.  Two older ladies each about 70 years old (Jenny Hockey and Freda Brayshaw) were arrested when they protested against the tree-massacre. They weren't actually charged, but others have been.
The battle over Sheffield's trees all started when the City Council signed an agreement with Amey to manage some of their infrastructure, although the terms in the 7,000 page agreement are secret.   As it contains commercially sensitive information Sheffield Council are not revealing the full contents of the 2012 PFI deal (Private Finance Initiative) and even some of those defending it haven't read the whole document. Read more…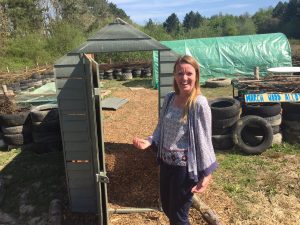 The March Wood project in Kent is using nature to help young people and families with "additional needs" and adults with mental health issues.   We run educational and therapeutic programmes and teach a range of practical skills. For example we help people to use hand tools, identify trees and plants. We also do firelighting and show how to managing risk around fires and edge-tools. we also help young people and adults deal with social and emotional issues through group discussions and one-to-one therapy sessions.
Our project has been running for almost two years and we've worked with over 100 young people and their families; young people with physical disabilities that include blindness, young people with autism and ADHD. Read more…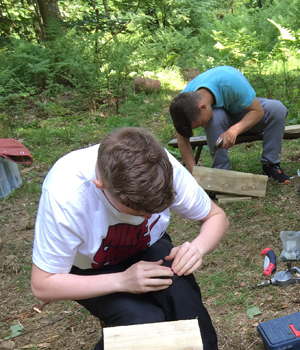 Recently we were given the opportunity to support a group of young men out into the woods over a period of ten weeks. They were a group that had been handpicked because they were finding the traditional school environment challenging.
We were given permission to use a mixed woodland site and allowed to carry out small amounts of maintenance, which the group really enjoyed especially when felling a tree, checking the squirrel traps and using pruning saws and loppers.
But "Why head out into the same woods for ten weeks?" surely we could have taught the use of this equipment in one day. Read more…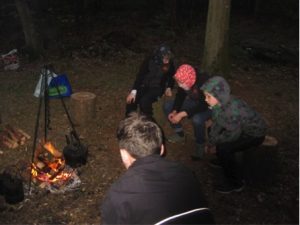 The weather was glorious, bags were packed, all provisions were bought and it looked like everything was set up for a great Scout Camp in the Rowbank Woods. And 2nd Eden Valley Scouts were not to be disappointed; the camp was set in idyllic woodland that was ideal for slinging hammocks, playing games, learning about the flora and fauna of the area, cooking marshmallows and having a good 'crack' (Cumbrian term for talking)! Read more…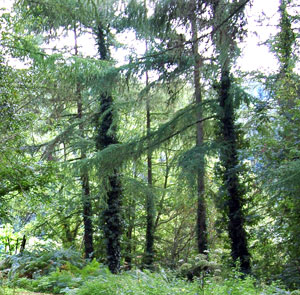 Stone age man would not have come across many other people.  Possibly,  a couple of hundred in total.  I was once told by the geneticist, Steve Jones, that in his visit to central London he had seen more people on one day than an ancient man would have met in the course of his entire existence.  Our 'stone age' man would have come across more trees in his life than we will,  so perhaps there is a balance between encounters with fellow men and with nature that modern life has turned upside down.  Many people are said to be suffering from nature deficiency and this could be contributing to stress and anxiety.   Read more…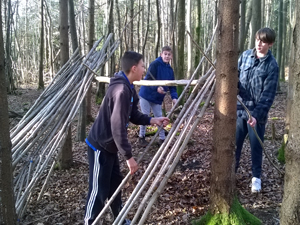 Gary was convicted of burglary but had also been excluded from school for anti-social behaviour so he was given what is called a "referral order" by the Magistrates Court.  The Kent Youth Offending team had to decide what best to do with him so they visited Karen Little at March Wood to find out about her project near Ashford and she showed them her programme of activities for engaging young people.  Karen organises work in the woods, bushcraft, survival games and camp fire cooking.  She's properly trained and insured of course. The team liked what they saw and arranged for Gary to spend a week in the woods with Karen and her project. Read more…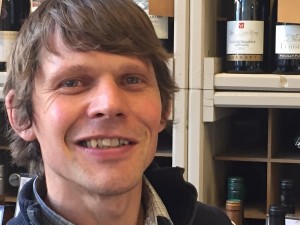 Danny English is a remarkably determined individual who says he wants to, "get people into woodlands and to help them connect with themselves and nature." He's not just about theoretical ideas but initiates dozens of events on a semi-commercial basis at a site called "The Island" in Summerseat, Lancashire, near to Ramsbottom. For example, he organises "Nature art", forest school and play-based learning around stories. One of Communitree's most popular activities is children's parties – these are typically for 10-15 visitors and last for 2-3 hours by which time everyone is exhausted and muddy but they have, hopefully, got closer to nature. Read more…
Subscribe to our blog email updates