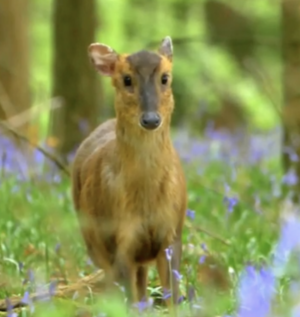 Deer are eating out the bottom of our woodlands and wildlife is suffering.  Although the size of the national deer population is not known for sure it is probably at its highest for a thousand years. There may be as many as two million deer in the UK's countryside. There are several types, such as the two native species, being the Red deer (Cervus elaphus) and the Roe deer (Capreolus capreolus) - which is the most populous of the larger deer being, perhaps, 500,000 animals. Then there are the ones the Normans introduced, the Fallow deer (Dama dama) with a population of at least 150,000. On top of that there are three species of deer which have been introduced from the Far East including the Sika deer (Cervus nippon).  The other two from China are very different - there are relatively small numbers of the Chinese Water deer (Hydropotes inermis), whereas there are probably hundreds of thousands of the small and mostly nocturnal Muntjac (Muntiacus reevesi). They are all hungry and they all love woodlands.
Most people believe the deer population needs to be controlled, or even reduced in number, but the range of species makes that harder to do. If you reduce the population of one type of deer the others will expand their numbers. Culling, or shooting, is certainly helping but stalkers are usually only interested in the larger species with enough meat to make it worthwhile and this leaves the muntjac space to thrive. Here is a film we made of a Scottish deer stalker explaining her job and how her stalking helps with environmental management:
Megan: "99% of stalking is looking through the binoculars."
Other ways of controlling the deer population are fencing them out but that is expensive and unlikely to work in the large open areas of the British countryside such as the moors and the uplands. Another potential method of control is introducing predators such as lynx or other larger hunting species. This meets some resistance from the public and the unintended consequences are that the predators might well go after different species altogether and occasionally humans.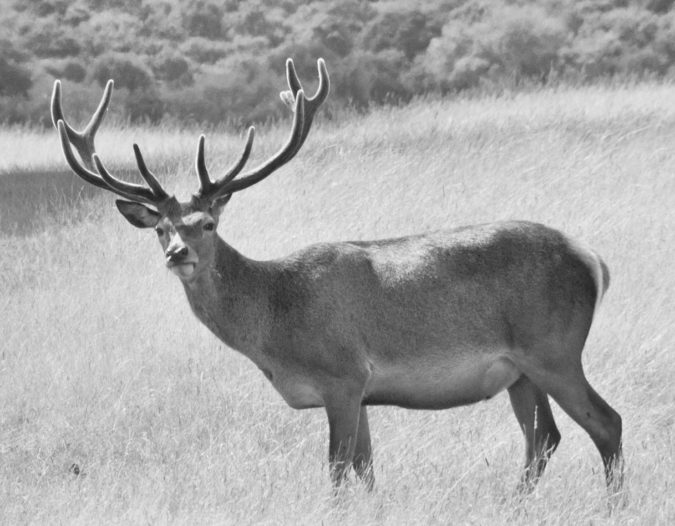 Most work is going on with contraceptive solutions so that the birth rate is reduced and less killing or culling is needed. This is also being researched for controlling populations of wild boars and grey squirrels to keep their numbers in check. It means getting the drugs to the target species and usually to the females which is often done through their foodstuffs, using food hoppers which are designed to be only accessible to that species. Other approaches include sterilization through injections and the Deer Initiative partnership has done a lot of work on examining different methods of biological control of deer numbers: https://www.thedeerinitiative.co.uk/pdf/contraception-and-wild-deer-control.pdf
It's not easy.  Even if one of these methods works, it will require an enormous effort to cut deer populations particularly of the smaller and more evasive species such as the muntjac.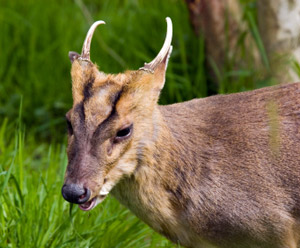 What do you think should be done?
Meanwhile , deer are dangerous to motor cars.  The British Deer society estimates that annually there are between 40,000 and 70,000 accidents involving deer and this leads to about 700 human injuries, and far more deer fatalities!.
So, in short, an overpopulation of deer is a large and growing problem: they damage the flora in woodlands, they eat young saplings, they compete with other mammals for space, they eat farmers' crops, they carry ticks and they cause road accidents. The challenge of controlling the deer population is very real.
---
---
---
Leave a comment