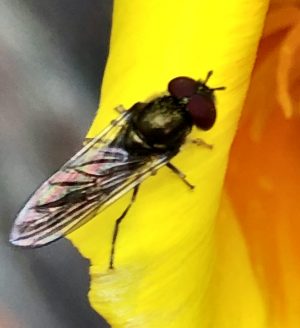 The woodlands blog has previously reported on the worrying decline in insect numbers, but there has been yet another report detailing significant falls in the populations of (flying) insects.  This survey was run by Buglife and the Kent Wildlife Trust  (KWT) using a smart phone app - "Bugs Matter".
The survey suggest that between 2004 and 2021 the number of flying insects (in Kent) has fallen by some 70%.  This finding is not dissimilar to that carried out in rural Denmark which found an 80% decline in insect numbers between 1997 and 2017.
Insects are vital to the functioning of ecosystems.  They help maintain:
A healthy environment
Contribute to the recycling of organic matter
Act as pollinating agents
Help control pests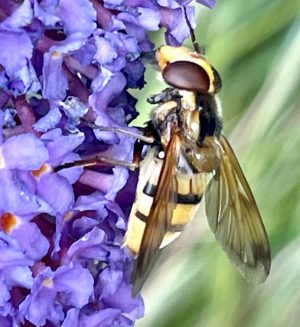 Without insects the 'web of life' begins to fall apart.  The loss of insects and other forms of wildlife can be helped by:
Creating larger areas of natural habitats (many have been lost to roads, agriculture, urban expansion)
Creating wildlife corridors to link up similiar habitats / ecosystems throughout the landscape
Creating wild flower 'meadows' by road sides, verges etc
Reducing the use of pesticides and other chemicals which have significant effects on wildlife
The Buglife survey makes use of a simple technique to estimate insect abundance - the 'splatometer'.  This involves counting the number of 'squashed' insects on car registration plates.  The Danish survey used a similar method but looked at insects found on car windscreens.   This summer Buglife is hoping that people will again contribute to another survey using the splatometer technique.  The survey will run from June 1st to August 31st.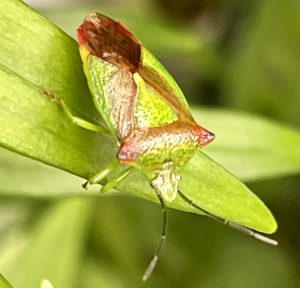 To contribute to the survey you will need :-
The "Bugs matter" app (free) and a smart phone.
To create an account to send in your results
Clean the car number plate before the start of any journey in your vehicle
At the end of your journey, count the number of squashed insects on the number plate (using the splatometer grid - which will be sent to you) and take a photo.
This enables Buglife to calculate the 'splat rate', that is the number of insects recorded per mile. 
NB.  Journeys on wet days are not recorded as rain might wash off any insects from the number plate.   The more journeys and counts that you can carry out the better, and zero counts of squashed insects are just as important as those with an actual number of squashed insects.
---
Note : The app includes a tutorial and some safety advice. It is available for android or apple phones.
---
---
Leave a comment