Blois Wood
£45,000
Leasehold
Borley Green, Woolpit, Suffolk
about 4 acres
Internal track to the wood.

Deer gate to internal track

Track to main gate.

Ride stop.

Natural clearing with bench.

Mature oak amongst younger species

Natural clearing for camping.

Young canopy.

Deer rack.

Eastern view along Southern boundary

Eastern run of the Deer fence.

Oak amongst birch.

Southern view along Western boundary

Main entrance off Wood road.
Description
Blois Wood offers anyone looking for an affordable way to own a family woodland a great opportunity.
The woodland is leasehold with nearly 140 years to run guaranteeing ownership for generations to enjoy without the price point of a freehold woodland.
The woodland has been allowed to rewild over the last few decades. Two thirds of the previous conifer trees have been felled some years ago and the woodland was left to the process of natural regeneration as nature intended. The woodland is now well established and well on its way to its former glory.
The purchasers of the woodland will be asked to enter into a covenant to ensure the quiet and peaceful enjoyment of adjoining woodlands and meadows.
Trees
Silver birch along with some oak have been allowed to naturally regenerate over the last decades. The woodland is now at thicket stage and could now be thinned to produce wood fuel, canes, poles and fencing. Scots pine and corsican pine that remain offer great cover and nesting sites.
The forest floor is relatively open in winter months with summer seeing areas of bracken and pockets of woodland flowers.
Wildlife
Whilst the woodland is surrounded by a high deer fence which helps to stop trespass and ensures a high level of security it does not stop the passage of the majority of wildlife.
Over the last decades the local badgers and muntjac deer have made a number of routes through the fence.
Features
The woodland is relatively flat set between the A14 and the small hamlet of Borley Green it forms the northern edge of a far greater area of woodland. The surrounding countryside is dominated by large woodlands and open arable fields giving a wonderful rural feel. The soil is silty loam soils and is free draining with the occasional wetter flushes.
Access, tracks and footpaths
The woodland is accessed from the highway via a forest track suitable for most family vehicles. There are no public footpaths through the wood ensuring privacy.
Rights and covenants
Sporting and mineral rights are not included in the leasehold.
Activities
Blois Wood provides the opportunity for a new owner to engage in family forestry in a small scale. Managing a mixed woodland and learning bushcraft skills is a great way to escape modern life. Camping or building woodland hides and all sorts of other outdoor activities can be done here. The small clearings would make an excellent spot to place bee hives or spend time nature watching.
For those seeking a tranquil retreat it could be ideal for forest bathing This Japanese practice is a process of relaxation; known in Japan as shinrin yoku. The simple method of being calm and quiet amongst the trees, observing nature around you whilst breathing deeply can help both adults and children de-stress and boost health and wellbeing in a natural way. Perhaps the ultimate post Covid remedy.
Local area and history
The woodland is named after Stephen Of Blois, who was the king of England from 1135 to 1154.The legend of the green children from Woolpit concerns two children of an unusual skin colour who are reported to have been seen in the village sometime in the 12th century, during the time of Stephen of Blois. The two children, a brother and a sister, seemed perfectly normal, except for their green skin colour. They spoke in an unknown tongue, and the only thing they ate was green beans. Finally, they learned to eat other food and thus lost their green colour, but the boy was sickly and died shortly after they had been baptized. The girl adapted to her new life, but was considered "quite glitches and immoral in her behaviour." After learning to speak English, she explained that she had come with her brother from St. Martin's Land, an underground world whose inhabitants are green.
Wood maps
Wood map
Boundaries
The boundaries are indicated by purple paint markings on trees and boundary stakes. The eastern, southern and northern boundary are the deer fence. The western boundary is marked by survey stakes and paint marking along its length.
Find this wood
Location
OS Landranger: OS No. 211
Grid ref: TL 999 614
Nearest post code: IP30 9RR
GPS coordinates: 52.2151, 0.925752
Location map
Directions
From Bury St Edmunds take the A14 East.
From Stowmarket take the A14 West.
At Junction 47 Woolpit and Elmswell. Head south to Woolpit on The Heath Road.
Follow The Heath Road for 1.5 miles though Woolpit Heath.
You will reach a Y junction with Wood Road on your left.
68 Meters past this junction take the farm track on your left. This is before Thistledown House.
Follow this sand track into the wood.
After 400 meters you will come to a wider area.
Park to one side before the track narrows.
Walk 400 metres up the track and you will see a locked deer fence on the left. Please call before viewing to get the combination for the lock.
Go through the gate and entrance for Blois Wood is on the right after 50 metres.
Please drive very slowly up the track past the cottage. Family pets are loose and vehicles reverse onto the track.
Satnav/GPS note: the postcode IP30 9RR is for the point shown by the red dot on the location map.
What3words is willing.barrel.gurgled.
How we support our buyers
Please note this wood is owned by woodlands.co.uk.
Our regional managers are often out working in our woodlands, so if you email an offer and want to be sure it has been received, please phone our manager on their mobile phone. The first offer at the stated price which is accepted, whether by phone or email, has priority.
Please take care when viewing as the great outdoors can contain unexpected hazards and woodlands are no exception. You should exercise common sense and caution, such as wearing appropriate footwear and avoiding visiting during high winds.
These particulars are for guidance only and, though believed to be correct, do not form part of any contract. Woodland Investment Management Ltd hereby give notice under section 21 of the Estate Agents Act 1979 of their interest in the land being sold.
A great opportunity to buy a very long leasehold woodland.
Download PDF Details
Managed by Matt Marples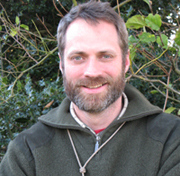 Telephone: 07979 755 118
Email: [email protected]