SOLD: Knobbler wood
£115,000
Freehold
Foxall , Ipswich, Suffolk
about 5 ¾ acres
Main track leading to wood.

Open spaces offering perfect camping spots.

A maturing forest.

Wood entrance.

Twisted tree.

Mature standards.

Southern view.

Canopy in winter.

Early signs of spring.

Northern view.

Larger clearing perfect to set up camp.

Mossy areas.

Southern view.

Five red stags.

Bench in Glade.

View from Southern boundary.

Deer couch.

Deer flattened bracken.

Rooks nests.

Main track to Wood Entrance

Main entrance off Hall Road.

Turning off Foxhall road.

Junction between Foxhall & Hall road.
Description
On our first visit to the woodland a young red deer stag stood bathed in the morning sunlight. It had just retreated into the depths of the woodland after a night feeding on the surrounding fields of sugar beet. Young stags are known as knobblers or knobbers and this young woodland was named in honour of him. Like the stag the woodland is young and full of vigour.
Established silver birch dominate the woodland. In winter they are stunning with their silver white trunks and darker limbs whilst in early summer softer with verdant green leaves.
Bracken covers most of the woodland floor springing into life in early summer and growing to waist height. Small clearings offer the perfect place to make dens or camp.
The purchasers of the woodland will be asked to enter into a covenant to ensure the quiet and peaceful enjoyment of adjoining woodlands and meadows.
Trees
The woodland is predominantly filled with Silver birch. Silver birch is a striking, medium-sized deciduous tree. When mature they can reach 30m in height, forming a light canopy with elegant, drooping branches. The white bark sheds layers like tissue paper and becomes black and rugged at the base. As the trees mature, the bark develops dark, diamond-shaped fissures. Twigs are smooth, and have small dark warts.
Wildlife
The mixed woodland habitat both within Knobbler Wood and the surrounding privately owned woodland has created a hospitable environment for several species of deer and other woodland mammals. This block of woodland provides important cover and a vital wildlife corridor.
Features
Tucked away at the very furthest reaches of a larger woodland Knobbler Wood is surrounded on 3 sides by private woodland. Its gentle slope and high bracken understory provides both privacy and shelter. A large glade offers a perfect place to camp.
Access, tracks and footpaths
The woodland is accessed via a newly repaired stone track that is suitable for most family vehicles. The track meanders through other areas of private woodland until eventually reaching the entrance of Knobbler Wood.
A footpath runs outside the southern boundary and the woodland.
Activities
A perfect woodland for family forestry. Filled with young silver birch the wood will continue to mature for decades whilst already providing a usable fuel source. Over night camping bushcraft and den making could all be enjoyed.
Wood maps
This wood is now sold, please do not visit the wood without the permission of the owner.
Find this wood
This wood is now sold, please do not visit the wood without the permission of the owner.
Location
OS Landranger: OS No. 169
Grid ref: TM 222 435
Nearest post code: IP10 0AP
GPS coordinates: 52.046, 1.24008
Location map
Directions
From the A12 take the Foxhall turn off, signposted Foxhall and Nuffield Hospital.
Follow the Foxhall road for approximately 1.5 miles.
At the first cross roads turn left into Hall Road.
The entrance to the woodland is 80 metres on the right behind a new metal five bar gate.
Climb over the gate and follow the woodland ride along the side of the field for 400 metres before turning right into the woodland.
The stoned track bends left and carry on following until you see a stoned track on the left. Take this track.
After 200 metres turn right and follow the track for 100 metres before turning left.
Follow this track for just over 100 metres and the entrance to Knobbler Wood will be on the right hand of the track end.
Satnav/GPS note: the postcode IP10 0AP is for the point shown by the red dot on the location map.
PDF Download
No PDF file.
How we support our buyers
Please note this wood is owned by woodlands.co.uk.
Our regional managers are often out working in our woodlands, so if you email an offer and want to be sure it has been received, please phone our manager on their mobile phone. The first offer at the stated price which is accepted, whether by phone or email, has priority.
Please take care when viewing as the great outdoors can contain unexpected hazards and woodlands are no exception. You should exercise common sense and caution, such as wearing appropriate footwear and avoiding visiting during high winds.
These particulars are for guidance only and, though believed to be correct, do not form part of any contract. Woodland Investment Management Ltd hereby give notice under section 21 of the Estate Agents Act 1979 of their interest in the land being sold.
A tranquil wildlife haven within cycling distance of the centre of Ipswich.
Managed by Matt Marples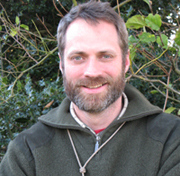 Telephone: 07979 755 118
Email: [email protected]