SOLD: Red Hind Wood
£105,000
Freehold
Foxhall, Ipswich, Suffolk
about 5 ½ acres
Ride stop.

Skyline.

Southern view .

Deer rack.

Open areas.

Northern view.

Bench.

Boundary stakes.

Deer rack.

Five red stags.

Internal track leading to wood.

Main track to wood entrance.

Main entrance off Hall Road.

Junction of Foxhall & Hall Road.

Turning off Foxhall Road.
Description
For anyone looking for a large open area to camp or enjoy the outdoors Red Hind Wood is ideal.
The entrance to Red Hind Wood opens onto a spacious clearing with mostly established silver birch at the fringes.
The morning sun illuminates mature oak trees that form the northern boundary casting shadows into the woodland beyond. The sunlight has encouraged the growth of bracken and ferns that cover the woodland floor. There is a further stand of Scots pine in the northern corner, these trees are very popular throughout East Anglia as they grow well in these fertile soils.
The purchasers of the woodland will be asked to enter into a covenant to ensure the quiet and peaceful enjoyment of adjoining woodlands and meadows.
Trees
The wood is largely open and offers any potential buyer the opportunity to plant trees and create a woodland of their own design. There are a number of oak trees scattered along the northern border and these along with a cluster of Scots pine add diversity to the silver birch that mostly dominates the southern end of the woodland.
Wildlife
This woodland is a wildlife haven, if you sit quietly you may be lucky and see a group of red deer pass through as they leave the fields for the sanctuary of cover. Red deer are a native species having migrated to Britain from Europe 11,000 years ago. They were used extensively by Mesolithic man as a source of food, skins, and tools (bones and antlers). However, the development of agriculture by Neolithic man cleared swathes of forest to make way for fields and this loss of forest led to the decline of red deer populations, which became confined to the Scottish Highlands, south-west England and a few other small, scattered populations that include East Anglia.
The Normans protected deer in parks and 'forests' (often devoid of trees!) for royal hunting, but this protection was lost during the Medieval period causing another decline in numbers in England. Victorian re-introductions of 'improved' stock (often inter-bred with larger related species such as wapiti), escapes from deer parks, natural spread, together with the increase in forest and woodland cover since the early 20th century, mean that red deer are now widely distributed and are expanding in range and number.
Along with a host of smaller mammals other deer species known to inhabit this wood include roe, fallow and muntjac.
Features
The woodland is open with a large clearing overlooking a field to the east. The clearing is filled with bracken in summer which is easy to flatten and provides wonderful cover from the outside world.
The southern end of the woodland is packed with silver birch these trees. These pretty, pale trees are a symbol of purity. This common tree, with its silver-white bark, is favoured by foresters who want to renew and purify their land for coming years.
A wooden bench has been built at the southern end of the clearing and is a great place to sit and enjoy the woodland.
Access, tracks and footpaths
Accessed via a newly repaired stone track that is suitable for most family vehicles. The track meanders through other areas of private woodland until eventually reaching the entrance of Red Hind Wood.
A footpath runs outside the southern boundary and the woodland.
Activities
For days out enjoying this very picturesque part of Suffolk, Red Hind Wood is an ideal base for camping expeditions with family or friends. A short journey to the coastal delights of Aldeburgh, Bawdsey and Orford and a cycle trip from the centre of Ipswich.
Those with the knowledge of or keen interest in learning about tree care and maintenance are able to help this young woodland fulfill its long term potential.
Wood maps
Wood map
Boundaries
The boundaries are indicated by lime green paint markings on trees and boundary stakes. The southern and eastern boundaries are the field fence line. The northern and western boundaries are a line of stakes and tree markings.
Find this wood
This wood is now sold, please do not visit the wood without the permission of the owner.
Location
OS Landranger: OS No. 169
Grid ref: TM 224 437
Nearest post code: IP10 0AP
GPS coordinates: 52.0472, 1.24327
Location map
Directions
From the A12 take the Foxhall turn off, signposted Foxhall and Nuffield Hospital.
Follow the Foxhall road for approximately 1.5 miles.
At the first cross-roads turn left into Hall Road.
The entrance to the woodland is 80 metres on the right behind a new metal five bar gate.
Climb over the gate and follow the woodland ride along the side of the field for 400 metres before turning right into the woodland.
The stoned track bends right, carry on following this until you see a stoned track on the left. Take this track.
After 200 metres at the cross roads turn left and then left again and the entrance to Red Hind Wood is directly in front of you after 50 metres.
Satnav/GPS note: the postcode IP10 0AP is for the point shown by the red dot on the location map.
How we support our buyers
Please note this wood is owned by woodlands.co.uk.
Our regional managers are often out working in our woodlands, so if you email an offer and want to be sure it has been received, please phone our manager on their mobile phone. The first offer at the stated price which is accepted, whether by phone or email, has priority.
Please take care when viewing as the great outdoors can contain unexpected hazards and woodlands are no exception. You should exercise common sense and caution, such as wearing appropriate footwear and avoiding visiting during high winds.
These particulars are for guidance only and, though believed to be correct, do not form part of any contract. Woodland Investment Management Ltd hereby give notice under section 21 of the Estate Agents Act 1979 of their interest in the land being sold.
An open woodland with a large clearing and field views.
Download PDF Details
Managed by Matt Marples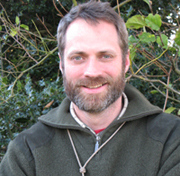 Telephone: 07979 755 118
Email: [email protected]