Gog Wood
£95,000
Freehold
Ipstones, near Leek, Staffordshire
just over 5 ½ acres
Path beside the brook.

Moss covered oak trunk with some birch in the back ground

Close to the brook

Bracken covered slope not far from Gog.

Ferns growing beside the brook.

Hoof fungus on a standing dead birch.

Sizable cave, not far from the road boundary.

View up the brook.

Branches overhanging Collyhole brook.

Lush foliage in late summer.

Ridestop with space to park.

Dappled sunlight onto the path.

Footbridge crossing Collyhole brook.

View from the bench.

Gog's rock face.

Lush grasses by the path.

View of Gog from the bench.

Seating cut into the rock face.

Lovely colour in autumn

Some old coppiced sycamore.

Birch and willow near the brook.

Shared entrance from the road.
Description
A sloped site overlooking the Collyhole Brook valley, Gog Wood is named after an impressive rocky outcrop at the southern side of the wood. This crag offers majestic views over the surrounding woods and nearby countryside and could be used for climbing or abseiling with the right skills and equipment. Nearby there is even an interesting cave!
Self-set birch and oak trees of all ages mix with shrubby holly, hazel, rowan and an impressive, coppiced sycamore, to make up a large proportion of the tree cover. Along the stream bank a line of alder trees dip their toes into the water. This mix of broadleaf trees provide a stunning display of autumnal colours.
Collyhole Brook flows all year round, providing small pools and a soothing trickling sound. It acts as a great draw for wildlife and humans alike and is a notable asset to the woodland.
Plenty of low cover is growing, notably bracken in most of the more open areas, but this is mixed with ferns, bramble, and mosses. Nearer to the crag, wild raspberry and bilberry can be found in patches. This waist-height growth creates a haven for animals, birds, and insects. The woodland also plays host to some interesting fungi, with oyster mushrooms, hoof fungus and Chaga amongst them.
The purchasers of the woodland will be asked to enter into a covenant to ensure the quiet and peaceful enjoyment of adjoining woodlands and meadows.
Trees
Wildlife
Red and Roe deer can be seen in this wood year round, joined by a large array of bird species. Wrens flit between low cover and blue tits and great tits can be seen in small flocks in the canopy. Tawny owls can be heard hooting at dusk. The wood is a perfect place for any avid birdwatcher or wildlife photographer.
Features
Collyhole Brook
Gog sandstone crag
Quiet and secluded
Great views
Small cave
Access, tracks and footpaths
Church Lane gives access to the wood and there is a space to pull off the road and park at the ride stop. From there, access around the wood is by foot. A path follows the brook, this is a permissive path - there is also a footpath entering from Church Lane.
Rights and covenants
There is a permissive path and a public right of way (footpath) within the wood. Please see map.
The sporting rights are included in the sale.
Our standard covenant will apply.
Activities
The wood is a great location for a family. The spectacular crag offers climbing and abseiling potential with the right skills and equipment, along with spectacular views. Occasional camping can be done and even a small base camp set up. Birdwatching and wildlife photography would be possible here along with stream-based activities and rural crafting. A brilliant wood for a whole host of activities.
Local area and history
The wood is located close to the village of Ipstones, in the Stafforshire Moorlands, set in the foothills of the Pennines, just outside the Peak District National Park.
Places of note in the local area include Biddulph Grange (National Trust) with its stunning restored gardens and, about seven miles away, the Alton Towers Resort theme park.
Ipstones dates from around the 12th century and is surrounded by small farms and rolling countryside. Lots of good local produce is available in the area both from driveway 'honesty boxes' and local shops and hostelries.
The Gog was used as a Victorian attraction with seats carved into the rock for taking in views. 1930s postcards show a stone folly bridge attached to the back of the rock so that the local gentry could access the top easily.
Wood maps
Wood map
Boundaries
There are pink markings on posts along the northern and southern boundarys, on trees alongside the eastern road boundary and on trees next to the western stream boundary.
Find this wood
Location
OS Landranger: OS No. 119
Grid ref: SK 007 506
Nearest post code: ST10 2JS
GPS coordinates: 53.0529, -1.98998
Location map
Directions
Just 8 miles from Leek, 12 miles from Stoke-on-Trent and 14 miles from Ashbourne.
Directions.
Travel southeast from Leek on the A523.
After 3 miles turn left onto the B5053 signed for Ipstones.
Follow the road for about 2 miles travelling southwest.
In the centre of Ipstones Village turn right on to Church Lane next to the village shop.
Follow Church Lane out of the village.
After the sharp right hairpin bend proceed downhill for 150 metres before parking on the right opposite the shared gateway to Collyhole Wood.
note. When parking please allow space for other vehicles to use the passing space.
Gog Wood is around the gate opposite and to the left footpath.
How we support our buyers
Please note this wood is owned by woodlands.co.uk.
Our regional managers are often out working in our woodlands, so if you email an offer and want to be sure it has been received, please phone our manager on their mobile phone. The first offer at the stated price which is accepted, whether by phone or email, has priority.
Please take care when viewing as the great outdoors can contain unexpected hazards and woodlands are no exception. You should exercise common sense and caution, such as wearing appropriate footwear and avoiding visiting during high winds.
These particulars are for guidance only and, though believed to be correct, do not form part of any contract. Woodland Investment Management Ltd hereby give notice under section 21 of the Estate Agents Act 1979 of their interest in the land being sold.
A quiet broadleaf woodland with a gently flowing brook forming the western boundary. A large sandstone rock formation offers panoramic views of the wider forest from above the tree canopy.
Download PDF Details
Managed by Dan Watson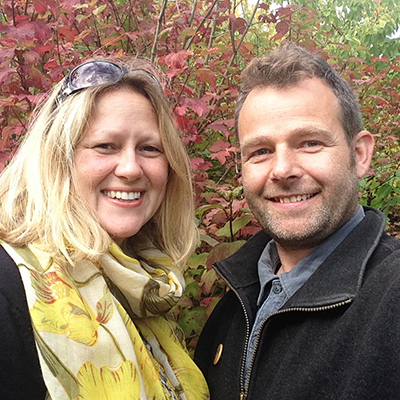 Telephone: 07970 116 515
Email: [email protected]