SOLD: Griff Wood
£72,000
Freehold
Stape, Pickering, Yorkshire
almost 4 acres
Dappled sunlight filtering through to the woodland floor.

Ferns growing on the woodland flour.

Gate at the entrance to Griff Wood.

Vibrant for glove.

Tall birch trees.

An area of natural re-generation.

Standing dead wood is good for wildlife.

Shared woodland access.

View across pasture land from the wood.

A large old sycamore with swing.

A young rooke or 'brancher'.

Some larch and rowan grow amongst the birch.

View through the wood to pasture land.

A useful tool store.

Access from the main road.

A patch of bilberry.

Shared track leading to the wood.

Dead hedge at the northern boundary.

A clearing in the wood.

Track back to the woodland entrance gate.

Interesting growth on a birch tree.

Fungus found growing in the wood.
Description
Nestled amongst farm land and the surrounding woodlands of the East Riding Forest Park, Griff Wood is located in a quiet landscape: a perfect location from which the new owner would be able to enjoy this woodland, observe wildlife and explore the wider idyllic surroundings.
The woodland is split into two areas of distinctly differing character. The first is a section that was harvested a few years ago and that has young and naturally regenerating trees growing throughout: these thriving trees would benefit from modest attention until they are truly established. Open to the south and receiving plenty of warmth and sunshine, it makes for ideal growing conditions. This part of the wood would be perfect for the planting of additional native tree species to add further diversity to the lovely woodland scene.
The second section of Griff Wood has larger trees that are growing quite close together and include birch, rowan and ash with some oak that have established well after having been planted some years ago. Once within the cover of the trees, this area feels private and provides good shelter and cover. The density of growth would allow for some sympathetic thinning and firewood harvesting.
The purchasers of the woodland will be asked to enter into a covenant to ensure the quiet and peaceful enjoyment of adjoining woodlands and meadows.
Trees
Native broadleaved trees including birch, rowan, ash and oak, plus some larch.
Wildlife
Wildlife absolutely abounds throughout the area, and since the woodland has no passing roads, many birds and animals will live in and pass through Griff Wood regularly, such as roe deer.
Buzzards are often seen overhead and other woodland birds present include chiffchaff, wren, robin, blackbird, bullfinch and chaffinch. The dawn chorus in the breeding season is quite a treat to hear.
Features
Lovely tranquil rural setting.
Timber tool-store.
Level spaces ideal for camping.
Views out over pasture-land.
Good access.
Close to Dalby Forest.
Access, tracks and footpaths
Access into the woodland is extremely good for both vehicles and pedestrians, with a small tool store and covered lean-to shelter at the end of the access track. The ground within is quite level and easy to pass through on foot.
Griff Wood is approximately 15 minutes from Pickering and access is provided via Middle Head Road and then along a stone track which also doubles up as a bridlepath.
Rights and covenants
There are no public rights of way within the wood.
The sporting rights are included in the sale.
Our standard covenant will apply.
Activities
The wood is ideally suited to those interested in wildlife and conservation providing an opportunity to do some more tree planting as well as many other conservation-based projects; it could also be used for occasional family camping and could provide a good source of home firewood.
Local area and history
The local area is steeped in history, barrows, tumuli and ancient earthworks abound; Wade's Causeway a Roman Road passes very closeby, the "Roman Practice Camp" is just to the south at Cawthorn. Stape, a pretty village is just to the north with Newton on Rawcliffe further to the south, both on the same limestone plateau which forms the great expanse of the North York Moors National Park.
Pickering, as well as being a beautiful old market town with accommodation, shops and cafes, is the home of the North York Moors Railway where many come to enjoy the steam train ride to the many tourist spots. Nearby is Dalby Forest with miles of walking and cycling trails.
Wood maps
This wood is now sold, please do not visit the wood without the permission of the owner.
Find this wood
This wood is now sold, please do not visit the wood without the permission of the owner.
Location
OS Landranger: OS No. 100
Grid ref: SE 786 919
Nearest post code: YO18 8JA
GPS coordinates: 54.3167, -0.79324
Location map
Directions
Turn off the A64 on to the A169 and travel north to Pickering.
At the roundabout in the centre of Pickering turn left on to the A170.
Almost immediately turn right and follow signs to Newton-on-Rawcliffe.
Follow this road for approximately 5 miles until you have passed through Newton-on-Rawcliffe.
Stay on this road as it bears sharp left followed by right and left hand down hill bends.
After approximately 1 mile you will pass through Stape.
Shortly after leaving Stape turn sharp left onto Middle Head Road.
Follow Middle Head Road for approximately 1 mile until the wood is reached.
Griff Wood is straight down the track and on the left.
Satnav/gps note: the postcode YO18 8JA is for the point shown by the red dot on the location map/s. For those without satnav/gps why not use Green Flag's route finder to plan your route?
How we support our buyers



Our regional managers are often out working in our woodlands, so if you email an offer and want to be sure it has been received, please phone our manager on their mobile phone. The first offer at the stated price which is accepted, whether by phone or email, has priority.
Please take care when viewing as the great outdoors can contain unexpected hazards and woodlands are no exception. You should exercise common sense and caution, such as wearing appropriate footwear and avoiding visiting during high winds.
These particulars are for guidance only and, though believed to be correct, do not form part of any contract.
Located in a tranquil and scenic area of North Yorkshire within the North York Moors National Park, Griff Wood is close to Pickering and has easy access.
Managed by Dan Watson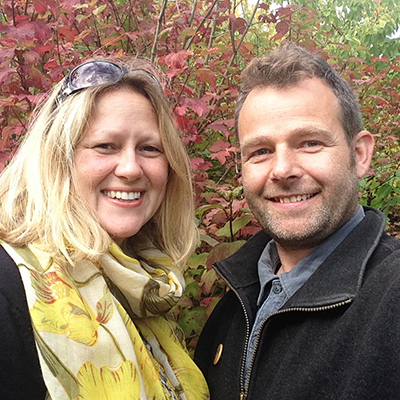 Telephone: 07970 116 515
Email: [email protected]