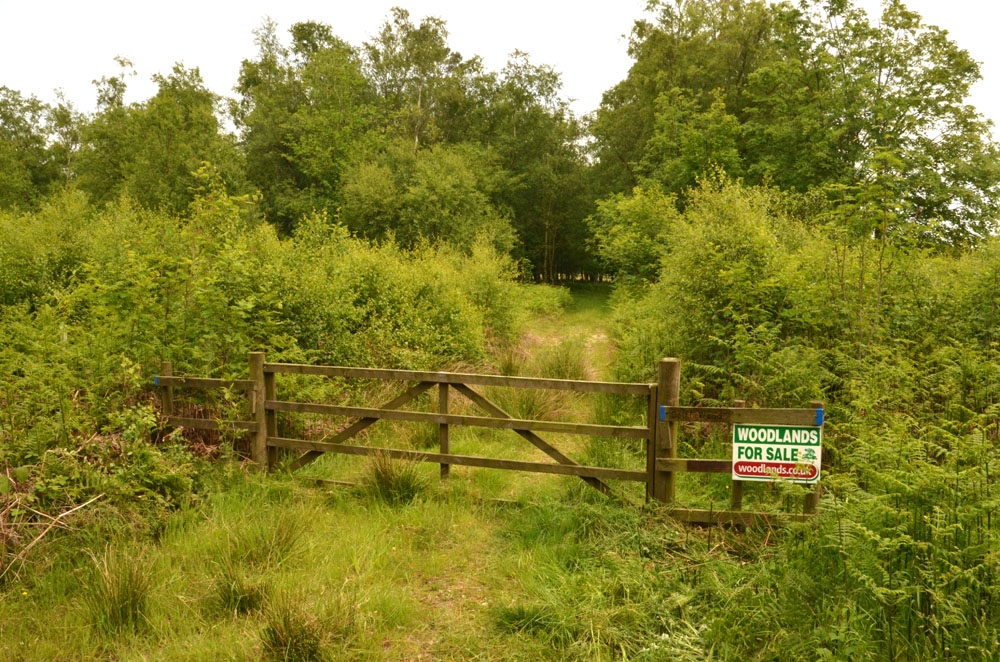 Nestled amongst farm land and the surrounding woodlands of the East Riding Forest Park, Griff Wood is located in a quiet landscape: a perfect location from which the new owner would be able to enjoy this woodland, observe wildlife and explore the wider idyllic surroundings.
Access into the woodland is extremely good for both vehicles and pedestrians, with a small tool store and covered lean-to shelter at the end of the access track. The ground within is quite level and easy to pass through on foot.
The woodland is split into two areas of distinctly differing character. The first is a section that was harvested a few years ago and that has young and naturally regenerating trees growing throughout: these thriving trees would benefit from modest attention until they are truly established. This area of the woodland is open to the south and gets plenty of warmth and sunshine, making for ideal growing conditions. This site would be perfect for the planting of additional native tree species to add further diversity to the lovely woodland scene. The second section of Griff wood has larger trees that are growing quite close together and include birch, rowan, ash and also some oak that have established well after having been planted some years ago. Once within the cover of the trees, this area feels private and also provides good shelter and cover. The density of growth would allow for some sympathetic thinning and firewood harvesting.
Wildlife absolutely abounds throughout the area, and since the woodland has no passing roads many birds and animals will live in and pass through Griff Wood regularly.
Griff Wood is approximately 15 minutes from Pickering and access is provided via Middle Head Road and then along a stone track that also doubles up as a bridle path. Ideally suited to those interested in wildlife and conservation the wood provides an opportunity to do some more tree planting as well as many other conservation-based projects; it could also be used for occasional family camping.
The purchasers of the woodland will be asked to enter into a covenant to ensure the quiet and peaceful enjoyment of adjoining woodlands and meadows.