SOLD: Lime Ridge Wood
£65,000
Freehold
Bramham, near Wetherby, North Yorkshire
just over 4 acres
Sun illuminating hazel leaves.

View from the wood, to the farmland outside the boundary.

Sun-dappled shared access track.

View into the wood.

Productive hazel coppice.

Guelder rose berries.

Hazel, larch, sycamore, oak and many other species growing in the wood.

Bramble leaves of different colours.

Ride-stop entrance.

Blue sky showing through the mixed species canopy.

View over neighbouring farm land.

Path in the wood.

Grass path inside the wood.

Hazel poles with larch and ash trunks beyond.

Natural re-gen with wild rose.

One of many large oak trees.

Coppice with standards.

Main shared gate from Thorner Lane.

Pathway in the wood.

Straight stems of sycamore.

Shared ride along the north-east boundary.

Bench in a sunny clearing.

Sit awhile and take in your surroundings.
Description
Lime Ridge Wood is situated in the countryside to the North of the Bramham Estate and is predominantly a native broadleaved woodland with an excellent balance of thriving understory and mature trees.
The high canopy is well-spaced, formed by some lovely oak; some may be 200 years old, along with sycamore, birch, aspen, beech and a few larch trees.
Some ash trees are present and showing signs of decline from ash die back which is now present throughout the United Kingdom. These would make good standing deadwood habitat to support the resident wildlife or be an ideal source of home firewood. Although ash die back is with us to stay, it is hoped that over time, nature will provide the necessary adaptions and new generations will prove resistant. Seasoned ash logs burn cleanly, with little smoke, few sparks and a great heat output. It's also some of the best kindling for getting a fire started.
At a lower level in the wood there is a coppiced hazel understorey, which looks to have been cut back around 7-10 years ago. This could yield some useful poles and pea-sticks for garden or allotment projects. Amid one group of hazels, a rustic bench can be found overlooking a small glade. Other shrubs include hawthorn and Viburnum opulus, (or guelder rose) with beautiful blossom in spring and bright red berries in autumn.
At ground level there is a mix of wildflowers and grasses along the paths and ride with lots of blackberry within the wood and a number of path routes have been strimmed to create easy access over fairly level ground. The whole wood feels quite private.
The purchasers of the woodland will be asked to enter into a covenant to ensure the quiet and peaceful enjoyment of adjoining woodlands and meadows.
Trees
Oak, beech, ash, aspen, birch and larch with coppiced hazel.
Wildlife
Being a native broadleaved woodland, and part of a much larger forest, Lime Ridge Wood is a haven for wildlife. There are plenty of nesting sites, food and cover for woodland birds such as blackbird, wrens, blue tit, long-tailed tits, greater spotted woodpeckers and you may well even see red kites swooping low over the canopy. They have naturalised into the local area since the successful reintroduction programme at nearby Harewood.
Mammals are also present in the forest such as brown hare and roe deer.
Features
Mature trees, including some lovely oaks and coppiced hazel.
A rustic bench in a hazel dell.
Level ground.
Great for wildlife.
Access, tracks and footpaths
The wood is accessed from Thorner Lane. Beyond the locked gate, there is a wide track that leads to the ride-stop entrance to the wood and there's space to park a car. On entering the wood itself, a network of strimmed paths, connect and wind through the trees.
Rights and covenants
There are no public rights of way within the wood.
The sporting rights are included in the sale.
Our standard covenant will apply.
Activities
The wood is well suited to family forestry and conservation projects, ideal for occasional campers, craft workers and naturalists alike.
Local area and history
West Park Plantation, of which the wood is part, sits on a high ridge of limestone, just to the north of Bramham Park.
Bramham is a product of a grand tour; its creator Robert Benson, later Lord Bingley, completed his formal education with a grand tour in 1697, and whilst in Italy he began to envisage his new mansion in the Palladian manner complemented in a landscaped park, in the fashion made popular by Le Nôtre in France in the late 17th century.
The house and park is still privately owned by the family with Nick Fox-Lane the current custodian, the estate is best known for hosting Leeds Festival and Bramham Horse Trials. The wood, until recently, was part of the estate.
Wood maps
This wood is now sold, please do not visit the wood without the permission of the owner.
Find this wood
This wood is now sold, please do not visit the wood without the permission of the owner.
Location
OS Landranger: OS No. 105
Grid ref: SE 407 427
Nearest post code: LS23 6LX
GPS coordinates: 53.8827, -1.3878
Location map
Directions
Just 11 miles from Leeds, 15 miles from Harrogate and 20 miles from York.
The wood is located west of the A1(M) between junctions 44 and 45.
Travel parallel with the A1(M) south from junction 45 and north from junction 44 signed to Bramham and turn west on to Thorner Road sign posted for Whetherby, Boston Spa and Thorner.
After just less than a mile at the sharp left bend keep right on to Thorner Lane.
The woodland entrance is on the right after a third of a mile.
Park off the road here keeping both the gate and the field entrance clear.
Lime Ridge wood is located 250 metres on the left up the woodland track.
How we support our buyers



Please note this wood is owned by woodlands.co.uk.
Our regional managers are often out working in our woodlands, so if you email an offer and want to be sure it has been received, please phone our manager on their mobile phone. The first offer at the stated price which is accepted, whether by phone or email, has priority.
Please take care when viewing as the great outdoors can contain unexpected hazards and woodlands are no exception. You should exercise common sense and caution, such as wearing appropriate footwear and avoiding visiting during high winds.
These particulars are for guidance only and, though believed to be correct, do not form part of any contract. Woodland Investment Management Ltd hereby give notice under section 21 of the Estate Agents Act 1979 of their interest in the land being sold.
Attractive mature woodland close to the historic Bramham Estate, conveniently located in the countryside between Harrogate, York and Leeds.
Managed by Dan Watson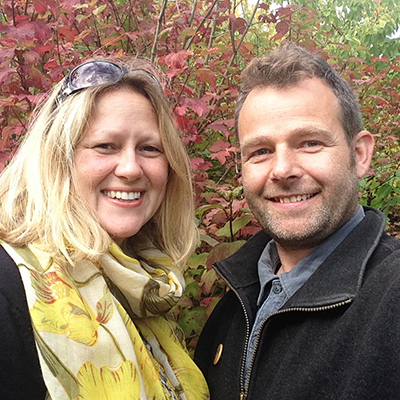 Telephone: 07970 116 515
Email: [email protected]