SOLD: Ord Wood
£51,500
Freehold
Oughtibridge, near Sheffield, Yorkshire
4 ¾ acres
A figured oak trunk and a grove of beech trees in the distance.

View in to the canopy of a sweet chestnut.

Beech leaves in autumn

Boulders at the edge of a clearing.

Beech with lots of self-set saplings beyond.

Some old sweet chestnut trees.

Sweet chestnut leaves.

A gnarled old sweet chestnut.

Shadows from hardwoods growing in the wood.

Oak and birch.

Boulders and birch.

A sunny clearing.

A selection of fungi and some flowering bramble.

A twin-stemmed oak.

Sweet chestnuts, oaks and birch.

A large old beech

Shared access gate.

Large old trees with plenty of re-gen underneith.

Birch with some bilberry growing on the woodland floor.

A few bluebells in early spring.

Shared access track.

Space to park.
Description
Ord Wood is growing on a sunny south west facing slope above Oughtibridge, close to Sheffield. A typical Yorkshire oak and birch woodland, there are also quite a number of large venerable beech trees, gnarled sweet chestnuts, goat willow and holly: all playing their own part adding to the healthy diversity of the wood.
Signs of working history can be found in Ord Wood, such as characterful coppiced oaks, now quite mature and some earthworks from ganister mining. Another attractive feature is the old stone wall which forms the lower boundary with the railway line.
Self seeded young trees are plentiful and growing very well in the wood, providing succession and the future. During the autumn acorns abound and squirrels help to plant a good seed bank for the next generation of trees that will spring up wherever there is space. The woodland floor, strewn with grit-stone boulders, also has patches of rhododendron and bilberry mixed with native ferns, bracken, bluebells and mosses.
The purchasers of the woodland will be asked to enter into a covenant to ensure the quiet and peaceful enjoyment of adjoining woodlands and meadows.
Trees
Predominantly oak and birch with mature beech and sweet chestnut, willow and holly.
Wildlife
Wildlife abounds in the wood; all three species of woodpecker have been sighted in the area and buzzards can be heard overhead. Evidence of badger activity is apparent throughout the wood.
Features
Deciduous woodland
Boulder strewn slope down to the stone wall next to the railway
Veteran sweet chestnut and beech trees
Flat areas and hollows
Good climbing trees
Access, tracks and footpaths
The wood may be accessed from Oughtibridge Lane along a shared track up to the wood and along the north-eastern boundary. It's possible to pull a vehicle off the track here next to the 'woodland for sale' sign. Within the wood there is good internal access as the ground level is quite clear. Purchasers will have a key to the shared access gate.
Rights and covenants
There is a public right of way that crosses a corner of the wood leading to a railway crossing.
The sporting rights are included in the sale.
Our standard covenant will apply.
Activities
For more active owners, the wood has excellent coppicing potential yielding useful oak and chestnut poles.
The wood is great for birdwatching and the new owner may like to erect bird and bat boxes to improve nesting / roosting opportunities.
Local area and history
Ord Wood is part of Great Hollins and Beeley Wood which has a long history closely connected with the steel industry in the area. Ganister, a type of sandstone which was used to make fire bricks to line the local blast furnaces, was mined using the drift mine method. This practice ceased in the early 1900s. Looking further back, historical records suggest that monks from Ecclesfield Priory were permitted to graze their livestock in the woodland as early as 1161.
Wood maps
This wood is now sold, please do not visit the wood without the permission of the owner.
Find this wood
This wood is now sold, please do not visit the wood without the permission of the owner.
Location
OS Landranger: OS No. 110
Grid ref: SK 317 925
Nearest post code: S35 0HN
GPS coordinates: 53.4289, -1.52359
Location map
Directions
On foot: from Sheffield it's a convenient bus or tram ride. There's a footpath from the Middlewood stop.
By car:
From the M1 Junction 35 take the A61 signed to Sheffield.
Upon reaching Grenoside turn right on to Norfolk Hill at the Norfolk Arms pub cross roads.
Continue up hill through the traffic calming measures and go straight on at the cross roads.
Proceed along this road for about 1 mile until you drop downhill into Oughtibridge Lane.
or from
Oughtibridge town centre travel up Oughtibridge Lane sign posted to Grenoside.
The access track is by the small 'For Sale' sign and opposite the white Shimrod industrial buildings and next to the red-topped marker post at the lower end of the conifer hedge.
note: to view a picture of the road entrance please use S35 0HN in google maps and select street view. Also see the entrance picture in the photos section.
Proceed along the track for about 100 metres. The shared woodland entrance is directly ahead. Park to the left of the gate.
Pass the gate and continue for 80 metres before turning right. Follow the track down hill and round to the left. Ord Wood is 600 metres along the track and to the right.
How we support our buyers
Our regional managers are often out working in our woodlands, so if you email an offer and want to be sure it has been received, please phone our manager on their mobile phone. The first offer at the stated price which is accepted, whether by phone or email, has priority.
Please take care when viewing as the great outdoors can contain unexpected hazards and woodlands are no exception. You should exercise common sense and caution, such as wearing appropriate footwear and avoiding visiting during high winds.
These particulars are for guidance only and, though believed to be correct, do not form part of any contract.
On the sunny slopes of a leafy valley near Sheffield, this beautiful oak and birch woodland holds clues to its working past and abounds with wildlife today.
Managed by Dan Watson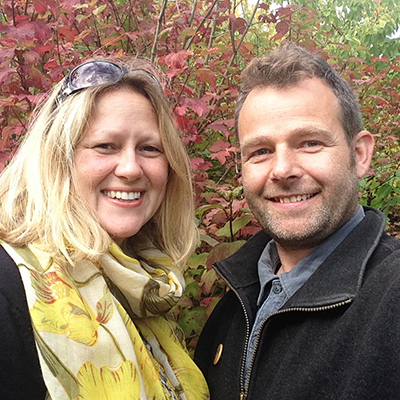 Telephone: 07970 116 515
Email: [email protected]