SOLD: Southmoor Wood
£86,000
Freehold
Loftus, Near Redcar, Clevelend
almost 5 ½ acres
Clearing towards the western end of the wood.

Shared track, running outside the northern boundary.

Track leading to the clearing.

Interesting fungus growing on a small birch.

Tree planted in a glade.

Pine and birch with an evergreen backdrop.

Shared entrance from the road.

Young beech tree holding on to last year's leaves.

Sunlight filtering through the canopy.

Beech hedge planted on the southern boundary.

Larch in Spring time.

Unfurling ferns.

Honeysuckle, one of the first plants to produce leaves in spring.

View through some birch stems.

Wild raspberries found in the wood.

Corsican pine.

Nicely spaced birch trees.

Star moss hummock.

Name sign, close to the entrance.

Grass ride leading to the bench.

Pathway through the wood.

Holly and fern growing at the base of a pine.

Bench.

Rowan coppice stool with birch backdrop.

Honeysuckle is found frequently in the wood.
Description
Southmoor Wood is situated near the quiet Grinkle Lane where there are views of the sea, to the North, from every ridge. Sheltered from the lane by a curiously formed beech hedge and flanked by more woodland on three sides, the wood falls gently away to the south.
To the left of the ride-stop entrance, a cleared path can be found leading to a grassy clearing, with a bench, where evergreen holly and rhododendron form a natural backdrop to the more typical larch and birch trees. This is an ideal spot to sit and watch wildlife within the wood, alternatively it could be useful as a camping space or crafting area.
Generally the trees are quite young, up to 35 years old, but have reached a height where a good canopy is formed and most areas are accessible on foot. Larch and birch trees are the dominant species in Southmoor Wood but pockets of Corsican pine are also found along with holly and rowan as well as the odd sweet chestnut, oak and spruce tree. The wood is of an ideal age for a prospective owner to thin or clear areas to plant new trees for further diversity, the previous owner planted a few young oaks.
At the southern edge, an open ride connects, after about 40m, to a walked footpath, outside the wood, while within the boundary, there is an attractive glade filled with natural regeneration.
The purchasers of the woodland will be asked to enter into a covenant to ensure the quiet and peaceful enjoyment of adjoining woodlands and meadows.
Trees
Mainly larch and birch but pine, oak, spruce and sweet chestnut are also present.
Wildlife
When all is quiet, there is much birdlife to be observed as well as an active mammal population with deer and squirrels frequently seen.
Blackbird, wren and robin sing throughout the breeding season and are joined by summer visitors such as the chiffchaff. Buzzards whorl and mew overhead and tawny owls can be heard to call in the daytime as well as at dusk.
Mammals such as roe deer leave their slot marks in soft ground, brown hare are also present. There is much to discover and it would be great to install a trail camera, or two, to observe what passes when human visitors are not around.
Features
Peaceful location
Rustic bench
Grass covered clearing
Glade with young natural regeneration
Planted beech hedge along some of southern boundary.
Access, tracks and footpaths
Access from the road is via a timber field gate, marked with the wood name and a "for sale" sign. A green ride runs from this gate along the northern boundary of Southmoor Wood, denoted with purple-topped posts.
A walked route skirts around, outside the western boundary of the wood.
Within the wood, several clear, private, routes connect up different spaces.
Rights and covenants
There are no public rights of way within the wood.
The sporting rights are included in the sale.
Our standard covenant will apply.
Activities
Peaceful getaway.
Close to North Yorkshire seaside destinations.
Good source of firewood.
Nature observation.
Conservation projects.
Opportunities for tree planting
Local area and history
All of the wider wooded area can be found on historical maps known as Warren Plantation and South Wood, part of the Grinkle Park Estate which belonged for centuries to the Conyers–Middleton family. The estate was transformed by Sir Charles Palmer as successful Victorian industrialist who established a 'model' farm in the grounds. The wood is invisibly bisected by a parish boundary which means that approximately a quarter of Southmoor Wood lies within the North York Moors National Park.
Local information: the closest village is Loftus which has a small supermarket and a number of pubs, further afield the coast has some spectacular cliffs and great beaches and the popular tourist destination of Staithes is only four miles away.
Wood maps
This wood is now sold, please do not visit the wood without the permission of the owner.
Find this wood
This wood is now sold, please do not visit the wood without the permission of the owner.
Location
OS Landranger: OS No. 94
Grid ref: NZ 740 158
Nearest post code: TS13 4UD
GPS coordinates: 54.5329, -0.857688
Location map
Directions
Southmoor Wood is located about a mile Southeast of Loftus, 20 miles from Middlesborough and 15 miles from Whitby.
For Directions From Bing Maps CLICK HERE enter your own postcode (entrance on Grinkle Wood coordinates are already entered) and click on the blue "Go" box.
Satnav/GPS; the postcode TS13 4UD is for the point shown by the red dot on the location map.
Or use our directions:
Locate Guisborough and travel east along the A171.
Pass the B1366 signed to Loftus approximately 6 miles east of Guisborough.
½ mile beyond the B1366 turn left onto Grinkle Lane, a minor B-road, sign posted to Easington.
Proceed north along this road for approximately 2 miles.
Southmoor Wood entrance is on the left, park in the gate way and climb the gate, Southmoor Wood is to the left of the track.
Note, please take care whilst parking .
How we support our buyers



Our regional managers are often out working in our woodlands, so if you email an offer and want to be sure it has been received, please phone our manager on their mobile phone. The first offer at the stated price which is accepted, whether by phone or email, has priority.
Please take care when viewing as the great outdoors can contain unexpected hazards and woodlands are no exception. You should exercise common sense and caution, such as wearing appropriate footwear and avoiding visiting during high winds.
These particulars are for guidance only and, though believed to be correct, do not form part of any contract.
Located between the northeast coast and the North York Moors, this is a quiet pine woodland, busy with wildlife.
Managed by Dan Watson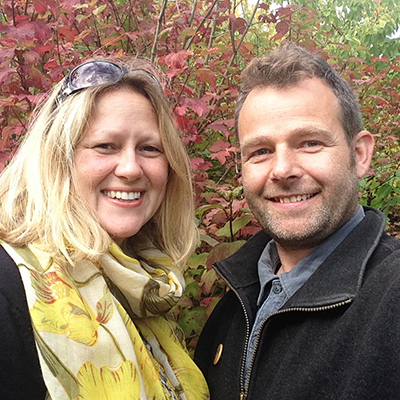 Telephone: 07970 116 515
Email: [email protected]