SOLD: Tompkin Wood
£77,500
Freehold
Meerbrook, near Leek, North Staffs
almost 6 acres
Large beech trees and the view beyond the wood.

Some old beech growing towards the top of the wood.

Entrance gate with Tompkin Wood in the disitance.

View out of the wood.

View of the slope close to the south-eastern boundary.

A large beech tree with a sweet chestnut behind.

Interesting fungi found at the wood.

A sculptural tree, good for climbing?

Holly forming the understory.

A grass covered clearing.

Twin larch trunks framing the rising sun.

Clear space beneath some larger trees.

A straight grown larch.

Tangled branches of a beech canopy.

Oak trees with ferns growing among the leaf litter.

A large straight larch growing with more contorted oak stems in the background.

A large old sweet chestnut.

Level open space lower down in the wood.

Sweet chestnut leaves and some nuts with their prickly pods.

Great moss covered buttress roots.

Fresh dear scat.

Shared track across the field.

B-road which gives access to Tompkin Wood.

Tompkin Wood.
Description
Tompkin Wood is located just to the north of Leek, close to Tittesworth Reservoir and within sight of the Peak District National Park. Classified as semi-natural ancient woodland (click here to see habitat inventory map), it is mature broad-leaved woodland of incredible character and atmosphere. Set on sloping ground with numerous level areas; all about is dotted with moss-covered rocks. Being quiet and very secluded, it is the perfect retreat to escape from the stresses of everyday life and enjoy calm and tranquil surroundings.
From the western corner there are great ranging views across grass-covered hillsides. The trees growing in the woodland are of varying ages with some very large veteran beech, sweet chestnut and oak, with spreading canopies and clear space beneath. Amongst these you will also find some rowan, birch and hazel and, in places, dense holly which provides excellent cover for several species of deer living in the area and feeding opportunities for resident birdlife. There are also some soft-wood trees including some mature larch with vibrant autumn colours as they shed their needles, to then flush green again in the spring.
The ground flora includes plenty of bluebells in spring and some of the lighter, brighter patches provide good conditions for blackberry bushes to fruit. Lots of interesting fungi can be found (but always be certain of your identification skills before you eat anything!) as well as mosses, wood sorrel and native ferns.
There is a substantial open area in the wood, convenient for occasional family camping, craft working and numerous other woodland activities.
The purchasers of the woodland will be asked to enter into a covenant to ensure the quiet and peaceful enjoyment of adjoining woodlands and meadows.
Trees
Mature oak, sweet chestnut, beech and larch, along with holly, birch, hazel and rowan in the understorey.
Wildlife
This peaceful woodland is home to a great number of bird species; nuthatches can often be heard whilst flocks of tits move through the canopy. Small birds such as wrens and robins find plenty of cover and jays do a good job of caching acorns, many of which grow on to help create the next generation of trees in the forest.
Several deer species inhabit the area with roe and red deer passing through frequently. A wildlife camera may well pick up other mammals too such as badger and foxes.
Features
Veteran trees
Seclusion, peace and tranquillity
Great views across the surrounding countryside
Open glade on flat ground
Access, tracks and footpaths
Access to the woodland is provided via a minor B-road and then a track across the adjacent pastureland. A green track then leads along the north-western edge of the wood and from here, access all around the wood is on foot, or possibly a quad bike, for management purposes.
Rights and covenants
There is a public footpath within the wood, along the north-western edge.
The sporting rights are included in the sale.
There is a TPO (Tree Preservation Order) on the wood which protects this and the surrounding woodland, but permissions can be sought through the Forestry Commission for any thinning work required.
Our standard covenant will apply.
Activities
Tompkin Wood is perfect for being closer to nature, wildlife watching, or watching your own family grow wild with opportunities for occasional camping and woodland crafts.
Local area and history
The wood lies to the north of the town of Leek, close to Tittesworth. In 1858 the Staffordshire Potteries Water Works Co dammed the River Churnet to create Tittesworth reservoir. A century later this waterbody was extended and is now run as a popular local leisure destination for outdoor fun and refreshment, by Severn Trent Water.
Other attractions in the wider area include National Trust Biddulph Grange Garden, Alton Towers Resort and an abundance of things to see and do within the Peak District National Park.
Wood maps
This wood is now sold, please do not visit the wood without the permission of the owner.
Find this wood
This wood is now sold, please do not visit the wood without the permission of the owner.
Location
OS Landranger: OS No. 118
Grid ref: SJ 981 588
Nearest post code: ST13 8SB
GPS coordinates: 53.1268, -2.02873
Location map
Directions
Locate Leek and take the A523 north west out of the town.
After crossing the river take the first right signed to Meerbrook.
At the T junction turn left.
Pull through the metal gate with the 'Woodlands for Sale' sign on and park on the left in the compound: walk along the track across the field and into the wood. Tompkin Wood is 40 metres into the wood to the left.
Note:- The purchaser will be given a full right of way for vehicle access into the wood.
How we support our buyers



Please note this wood is owned by woodlands.co.uk.
Our regional managers are often out working in our woodlands, so if you email an offer and want to be sure it has been received, please phone our manager on their mobile phone. The first offer at the stated price which is accepted, whether by phone or email, has priority.
Please take care when viewing as the great outdoors can contain unexpected hazards and woodlands are no exception. You should exercise common sense and caution, such as wearing appropriate footwear and avoiding visiting during high winds.
These particulars are for guidance only and, though believed to be correct, do not form part of any contract. Woodland Investment Management Ltd hereby give notice under section 21 of the Estate Agents Act 1979 of their interest in the land being sold.
A very pretty broadleaved woodland, set amongst a rolling patchwork of fields, close to the market town of Leek and the Peak District National Park.
Managed by Dan Watson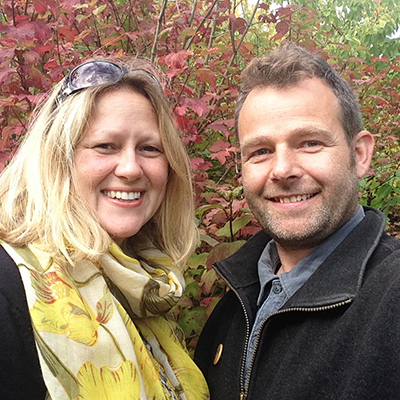 Telephone: 07970 116 515
Email: [email protected]