Woods for sale in One Planet Development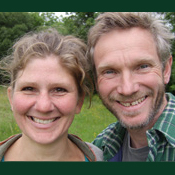 You are welcome to visit our woodlands or meadows with our sales details. For more information and all enquiries contact the local manager named in the sales details.
One Planet Development is managed by Tamsin and Matt Brown:
phone: 07950 379533 or 07956 256101
All our woods for sale are offered at a fixed price, and include free membership of the Small Woodland Owners Group and the Royal Forestry Society, as well as £300 towards paying for a course (or courses) to help with managing and enjoying your woodland. Conservation of woodland is very important to us and none of the woodlands we have would be suitable for residential development.
Email updates for this region