SOLD: Bostar Meadow
£55,000
Freehold
Clawton, Holsworthy, Devon
over 3 ½ acres
Ride stop at entrance

Entrance and large private parking area

Looking west down the meadow

The meadow dog legs slightly to the left

looking towards the woodland fringe

Boundary between meadow and woodland

Coppice in the woodland

Mature trees

Part of the western boundary is demarcated by a stream in the woodland

Woodland

Looking beyond the woodland fringe

Looking east with woodland fringe on the left

Woodland fringe

Views out to the west

Views from the south west corner

Longer grass on the edge of the meadow

A lone tree near the southern boundary

Looking down the southern boundary

Blackberries in the hedgerow

Buttercups

Looking south

Looking back down the meadow towards the entrance

Vast skies above Bostar Meadow

Main entrance from Bendibus Hill
Description
Bostar Meadow is situated in an unspoilt and peaceful area of countryside on the Cornwall / Devon border, within easy reach of Holsworthy (3 miles), Launceston (12 miles), Bude (13 miles) and Okehampton (15 miles). A neatly contained and very private meadow with excellent access, the land is comprised mainly of open pasture land, suited perfectly for tree planting, with an additional ¼ acre or so of a broadleaved woodland fringe at the western edge. The meadow also benefits from a gently running stream which forms part of the western boundary.
The meadow would be well suited to those with conservation, environmental or amenity interests. Having had prior agricultural use, the land is down to grass and is bordered by neighbouring woodland on the southern boundary offering excellent privacy. The nearby woodland will also act as a valuable seed source for those who may favour letting the land naturally regenerate, with oak trees already establishing at the edge of the meadow. A combination of natural regeneration and active tree planting could also be considered. There also remains the option to reserve a section of the land for wildflower meadow.
The meadow, along with neighbouring land, already provide a rich habitat for wildlife supporting animals and birds including badgers, hares, woodcock and snipe. The addition of young woodland would only serve to enrich these habitats, creating further corridors through which animals can travel. Further enhancement through the creation of a pond may also be considered.
Overall, Bostar meadow presents an ideal opportunity for anyone interested in conservation, being both a peaceful spot to enjoy spending time and also a haven for local wildlife.
In terms of finding the meadow, at the top of Bendibus Hill there is a crossroads (Bendibus Cross) on the corner of which is a "Planting Land" sign, at which point you head straight down the hill (due north) for roughly 400m. The entrance to the meadow will be on your left hand side via a metal gate, where there is a second sign. Park here and climb the gate, Bostar Meadow is on your left. The boundary features are marked with light blue paint.
The purchasers of the meadow will be asked to enter into a covenant to ensure the quiet and peaceful enjoyment of adjoining woodlands and meadows.
Trees
The small woodland fringe is constituted entirely of broadleaved species, with a mixture of short rotation coppice and more mature trees present.
Access, tracks and footpaths
Bostar Meadow is accessed via a metal gate off Bendibus Hill.
Rights and covenants
Bostar Meadow comes with freehold title, and there are no public rights of way across the land.
Local area and history
The meadow is found in what is known as 'Ruby Country', renowned for some of Devon's most beautiful and unspoilt countryside. Bordered by the upland expanses of Dartmoor, Exmoor and Bodmin, and to the north by the wild North Devon coast, Ruby Country is known as "undiscovered Devon". Ruby Country is constituted by around 45 parishes surrounding the market towns of Holsworthy and Hatherleigh.
Wood maps
This wood is now sold, please do not visit the wood without the permission of the owner.
Find this wood
This wood is now sold, please do not visit the wood without the permission of the owner.
Location
OS Landranger: OS No. 190
Grid ref: SS 390 003
Nearest post code: EX22 6PL
GPS coordinates: 50.7794, -4.28575
Location map
Directions
Bostar Meadow is accessed directly from Bendibus Hill near the village of Clawton, in Devon. Holsworthy is around a 10 minute drive away to the north west, with Launceston (20 minutes) and Bude (25 minutes) both also nearby.
Click here for Bing Maps directions, enter your own postcode, (the location coordinates are already entered), and click on the "Directions" box. This will take you to the roadside gate where you can park.
Satnav: the postcode EX22 6PL is the nearest to meadow, but plese note it is a short drive from the entrance.
Coordinates for satnav are: N50.7798, W-4.2851 for the metal access gate on Bendibus Hill where you can park.
How we support our buyers


OR £300 contribution towards buying trees, tree shelters or stakes


Please note this wood is owned by woodlands.co.uk.
Our regional managers are often out working in our woodlands, so if you email an offer and want to be sure it has been received, please phone our manager on their mobile phone. The first offer at the stated price which is accepted, whether by phone or email, has priority.
Please take care when viewing as the great outdoors can contain unexpected hazards and woodlands are no exception. You should exercise common sense and caution, such as wearing appropriate footwear and avoiding visiting during high winds.
These particulars are for guidance only and, though believed to be correct, do not form part of any contract. Woodland Investment Management Ltd hereby give notice under section 21 of the Estate Agents Act 1979 of their interest in the land being sold.
A private and tranquil meadow on the Cornwall / Devon border, benefiting from a small woodland fringe and gently running stream on the western edge.
Managed by Anton Baskerville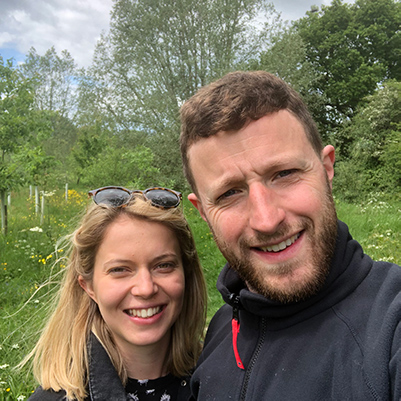 Telephone: 07952 694 652
Email: [email protected]