SOLD: Vale Meadow
£85,000
Freehold
Valley, Holyhead, Anglesey
nearly 4 ½ acres
Vale Meadow drops away gently towards the coast offering fabulous sea views

Looking north across the mud flats beyond

Sunny gorse

Hawthorn in the hedgerow, Holyhead Bay beyond

Holyhead mountain visible in the distance

The meadow offers a canvas which can be diversified by a new buyer

A secluded and private spot

Looking out to sea from the north western boundary

The well established hedgeorws offer shelter and privacy

A gap in the hedgerow to a more wild section of meadow towards the sea

Thistles and long grass swaying in the breeze

Views back up the meadow from the bottom

A dreamy scene

Looking down the hedegrow to the north

Hardstanding at entrance for parking

Name plate

Access track near main entrance

Gate off public highway
Description
A beautiful island located off the northwest coast of mainland Wales, Anglesey is known for its spectacular landscapes, diverse wildlife and charming coastal villages. With a mix of rolling hills, sandy beaches, and rugged cliffs, Anglesey offers a unique blend of natural beauty and serenity, making it a popular destination for outdoor enthusiasts and nature lovers. It has long been a destination favoured by those seeking adventure, relaxation or a bit of each.
Vale Meadow can be found on the west of the island, just outside the village of Valley near Holyhead. Accessed via a stoned track directly from the public highway, there is an area of hardstanding at the entrance where a vehicle can be parked. From here, the meadow very gradually drops away in a westerly direction towards the coast offering stunning views out to sea across Holyhead Bay. In the north west corner lies a hedgerow, beyond which a small triangle of land with longer grass and wild flowers can be found.
A meadow so close to the sea is a rare find. It is an ideal spot for those who are looking for a private piece of land with fantastic scenery to spend time and pursue conservation activities, including tree planting or wildflower meadow conservation. The land itself has had an agricultural history and has been grazed and cut for silage and haylage in recent years. It now presents an opportunity for a new owner to diversify the land and create a haven for wildlife and personal enjoyment. Tree planting has great benefits for the environment, including sinking carbon from the atmosphere into the ground, reducing soil erosion and increasing air quality. What better legacy is their to leave for future generations to come?
The meadow is boarded on two sides by well-established hedges containing gorse, hawthorn and other hedgerow species whilst the south eastern boundary is marked by the access track and the north western a stock proof fence. Local amenities are located just a short distance away in Valley. A network of local footpaths (none of which cross or abut the meadow) enable access to the surrounding countryside and coastline.
Vale Meadow would appeal to anyone who is looking for a private meadow in an idyllic spot, awash with potential for conservation and spending time with family and friends.
In terms of finding the meadow, when heading west on the A55 towards Holyhead leave at the Valley exit (junction 3) and head through the town on the A5, Holyhead Road. After passing the petrol station on your left hand side, take the second right – Gorad Road. Go straight on for circa 1km, passing a number of houses on your left hand side, at which point the road sweeps around to the right. The main entrance is just after this bend on the left hand side, demarcated by Woodlands signs. Park here and carefully climb the gate before walking up the stoned track for around 175m at which point Vale Meadow will be on your left hand side, immediately after the first hedge row you pass through.
The purchasers of the meadow will be asked to enter into a covenant to ensure the quiet and peaceful enjoyment of adjoining woodlands and meadows.
Features
- Private and secluded feel
- Fantastic sea views across Holyhead Bay
- Excellent access
- Quiet & peaceful location
Access, tracks and footpaths
The meadow is accessed via a stoned track providing year round vehicular access. The land comes with freehold title and there are no public rights of way across it.
Local area and history
Anglesey island is renound for its ancient history and prehistoric and Celtic remains. It is low and fertile in comparison to the relatively mountainous mainlaind of North Wales and hence has a rich agricultural history. Seafaring, trading and fishing have always been significant with Irish trading routes established early on before expansive networks opened linking North Wales with Europe and the wider world.
Wood maps
This wood is now sold, please do not visit the wood without the permission of the owner.
Find this wood
This wood is now sold, please do not visit the wood without the permission of the owner.
Location
OS Landranger: OS No. 114
Grid ref: SH 296 806
Nearest post code: LL65 3BS
GPS coordinates: 53.2952, -4.55724
Location map
Directions
Vale Meadow is accessed via a stoned track from Gorad Road near the village of Valley, Anglesey.
Click here for Bing Maps directions, enter your own postcode, (the location coordinates are already entered), and click on the "Directions" box. This will take you to the roadside gate where the track begins, where you can park. Thereafter please follow the maps. Head up the stoned track for around 175m and Vale Meadow will be on your left hand side, immediately after the first hedge row you pass through.
Satnav: the postcode LL65 3BS is the nearest to meadow.
Coordinates for satnav are: N53.2937, W-4.5585 for the metal gate at the start of the access track.
How we support our buyers


OR £300 contribution towards buying trees, tree shelters or stakes


Please note this wood is owned by woodlands.co.uk.
Our regional managers are often out working in our woodlands, so if you email an offer and want to be sure it has been received, please phone our manager on their mobile phone. The first offer at the stated price which is accepted, whether by phone or email, has priority.
Please take care when viewing as the great outdoors can contain unexpected hazards and woodlands are no exception. You should exercise common sense and caution, such as wearing appropriate footwear and avoiding visiting during high winds.
These particulars are for guidance only and, though believed to be correct, do not form part of any contract. Woodland Investment Management Ltd hereby give notice under section 21 of the Estate Agents Act 1979 of their interest in the land being sold.
An idyllic meadow on the Isle of Anglesey, with sea views and excellent access.
Managed by Anton Baskerville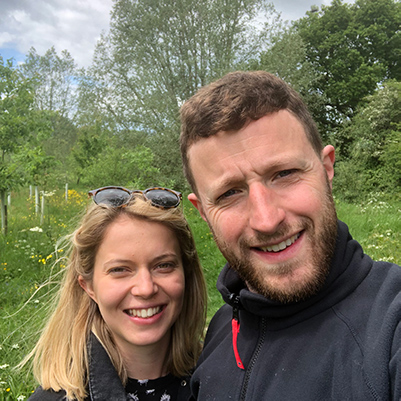 Telephone: 07952 694 652
Email: [email protected]