SOLD: Coed Castan Melys (Sweet Chestnut Wood)
£79,000
Freehold
Comins Coch, Aberystwyth, Ceredigion
over 7 acres
Aerial shot of the whole wood

View out to sea from the western boundary

Ride stop entrance and parking spot for Coed Castan Melys

Douglas fir canopy

View out north over rolling fields

View up into the wood from end of the track at the entrance.

Three sisters, of the chestnut variety

Anybody home...?

Another view into the wood

View into the central part of the wood

Fungi and green spring spikes

View of the northeastern part of the wood

Stand of Monterey pine

It's a whopper! Monterey pine cone.

Stunning specimen radiata (Monterey) pine

Another view of the northeastern section of wood

Young sycamore

A bit of a clearing here

A very unusual fungus

Track along the southern boundary

Main track leading up the wood

Main gate to Coed Rhydtir park up here, phone for lock combination code
Description
Set in such a beautiful location, with views out across rolling fields and the stunning coastline of Ceredigion also within view, Coed Castan Melys is a catch. It boasts majestic sweet chestnut, grown to maturity, and although the ground is sloping, climbing more steeply up towards its southern boundary, the well spaced trees allow free movement through the woodland.
Castan Melys is the last woodland at the end of the track which affords more privacy and there is plenty of scope for creating an area for camping or woodland activities. Chestnut is a wonderful wood for fencing or for outdoor use due to its high tannin content and small amount of sapwood which makes it very resistant to rot.
The purchasers of the woodland will be asked to enter into a covenant to ensure the quiet and peaceful enjoyment of adjoining woodlands and meadows.
Trees
There is an interesting mix of planting overall in Coed Rhydtir, the larger woodland of which Coed Castan Melys is a part, which benefits tree and habitat health generally.
Within Coed Castan Melys itself there are a number of wonderful 100 year old sweet chestnut with their lovely smooth grey bark, serrated leaves and prickly nut casings.
At the entrance to Castan Melys there is a stand of mature Douglas fir, and throughout the woodland are oak, birch, sycamore and some ash interspersed with holly at understory alongside the chestnut, with good spacing between trees.
Towards the western boundary is a small stand of radiata or Monterey pine. There are a couple of splendid tall specimens with deep fissured bark and sporting their distinctive giant cones.
In the eastern half of the wood, and on the southern boundary some rhododendron is creeping in, attractive in small number, especially in flower but they need to be kept in check.
At forest floor a green haze of bluebell spikes emerge at winter's end with the promise of an extraordinary eyeful come springtime. Many species of fern also thrive here throughout the year.
Wildlife
Wending your way up the wooded slope from the end of the track at the entrance to Coed Castan Melys you will stumble across numerous burrow holes, large and small which appear to be the many entrances and exits of an extensive badger sett. Fallen trees and limbs have provided perfect architecture to shield openings and create a bit of cover for emerging creatures. Well worth a moonlit stake out!
Features
Wonderful views out towards the sea with glimpses of Cardigan Bay from the western edges of the woodland.
Access, tracks and footpaths
Access to Coed Castan Melys is very good, directly off the A487 and then via a newly surfaced stoned forest track accessible to most vehicles all year round.
There are no public footpaths through Coed Castan Melys or through the larger woodland.
Activities
Wildlife watching would be highly recommended here with much evidence of badgers.
Local area and history
Aberystwyth is a buzzing university town with all amenities, good food and bars and with its famous long Victorian seafront promenade and Wales' longest pier!
Up on Constitution Hill, at the north end of Aber is the cliff top Camera Obscura
Ten miles or so inland are the world famous Devil's Bridge Falls and you could even get there on a steam train with The Vale of Rheidol Railway !
Wood maps
This wood is now sold, please do not visit the wood without the permission of the owner.
Find this wood
This wood is now sold, please do not visit the wood without the permission of the owner.
Location
OS Landranger: OS No. 135
Grid ref: SN 616 836
Nearest post code: SY23 3BJ
GPS coordinates: 52.433, -4.037
Location map
Directions
From Aberystwyth, travel north on the A487 towards Bow Street or Talybont.
Continuing downhill on the A487, just after the turning to Penrhyncoch, signposted off to the right, you will see a large pull in on the left and the entrance to the woodland with a Woodlands for Sale signboard.
Park here and continue over the gate and into the woodland on foot. Follow the track through the woodland until you come to the entrance to Coed Castan Melys at the very end of the track, marked by a wooden name board.
Please contact Tamsin or Matt for the combination code on the pedestrian gate if needed.
How we support our buyers



Please note this wood is owned by woodlands.co.uk.
Our regional managers are often out working in our woodlands, so if you email an offer and want to be sure it has been received, please phone our manager on their mobile phone. The first offer at the stated price which is accepted, whether by phone or email, has priority.
Please take care when viewing as the great outdoors can contain unexpected hazards and woodlands are no exception. You should exercise common sense and caution, such as wearing appropriate footwear and avoiding visiting during high winds.
These particulars are for guidance only and, though believed to be correct, do not form part of any contract. Woodland Investment Management Ltd hereby give notice under section 21 of the Estate Agents Act 1979 of their interest in the land being sold.
Hillside woodland with views over rolling fields within minutes of the wild and beautiful Cardigan coast.
Managed by Tamsin and Matt Brown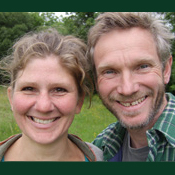 Telephone: 07956 256101
Telephone: 07950 379533
Email: [email protected]