SOLD: Coed Clarach
£45,000
Freehold
Comins Coch, Aberystwyth, Ceredigion
4½ acres
View looking eastwards

A view into the wood

Ride stop entrance and parking spot for Coed Clarach

Parking area for Coed Clarach

View into the wood from parking area

Mature Douglas fir

Lots of young regen growth

Looking out the wood eastwards

Conifer canopy

Douglas fir

Japanese cedar

Birch

Main track making up the western boundary

Main track from the entrance

Main gate please park up here, phone for combination code for the pedestrian gate
Description
Coed Clarach has lovely views out over grazing fields to the north and is only a matter of minutes from Cardigan Bay and the Ceredigion coastline. The woodland wraps around the north eastern corner of the larger woodland of which it is a part, called Coed Rhydtir, and is for the main part wooded hillside, sloping down from the main access track which forms its western boundary to the fence line which makes up the curved boundary on its northern and eastern perimeter. The northern section looks out over beautiful green fields and towards hills. Underfoot throughout are various species of ferns.
The parking area, half way along Clarach's western boundary, slopes down a short way into the woodland and could accomodate a small camper van. Along the northern/eastern boundary the ground levels off along the fence line and this could be capitalised on to create more camping areas with lovely views out.
The undergrowth along the south eastern boundary is denser including scrubby hawthorn, hazel and holly and some rhododendron. As well as providing good fodder and cover for wildlife, this acts as a buffer against the road which runs along a section of this boundary.
The purchasers of the woodland will be asked to enter into a covenant to ensure the quiet and peaceful enjoyment of adjoining woodlands and meadows.
Trees
Some would say the Douglas fir is king of the conifers for its strength as a building material and Coed Clarach is fortunate to have a good number of this majestic species present. They are well grown and with management and judicious thinning could provide excellent timber for a building project in the future. They are also great habitat for various creatures from moths to sparrow hawk. Alongside are some Japanese cedar, an aromatic wood which naturally repels pests and is resistant to weather, one of the few timbers which doesn't warp with wet and is therefore one of the few timbers used for making bathtubs.
Various broadleaf species of mixed ages are also present; with plenty of young birch and sycamore and some nice, more mature, beech. There is some rhododendron present, best to keep in check but a perfectly valuable resource if kept under control.
Wildlife
The mixed age woodland of various conifers including Douglas fir which provide good high nesting places, and broadleaf species including sycamore, beloved by aphids, will attract and support a good cross section of wildlife and birdlife. Rhododendron provides good winter cover for birds, and bees apparently love the flowers but beware the honey! It's hallucinogenic in small quantities and can be fatal in larger quantities....
Access, tracks and footpaths
Access to Coed Clarach is good, directly off the A487 and then via a newly surfaced stoned forest track accessible to most vehicles all year round.
There are no public footpaths through Coed Clarach or through the larger woodland.
Activities
There are opportunities here for wildlife and birdwatching, as well as the location of the wood providing a great base from which to explore the stunning Ceredigion coastline.
Local area and history
Aberystwyth is a buzzing university town with all amenities, good food and bars, and with its famous long Victorian seafront promenade and Wales' longest pier.
Up on Constitution Hill, at the north end of Aber is the cliff top Camera Obscura.
Ten miles or so inland are the world famous Devil's Bridge Falls and you could even get there on a steam train with The Vale of Rheidol Railway !
Wood maps
This wood is now sold, please do not visit the wood without the permission of the owner.
Find this wood
This wood is now sold, please do not visit the wood without the permission of the owner.
Location
OS Landranger: OS No. 135
Grid ref: SN 619 835
Nearest post code: SY23 3BJ
GPS coordinates: 52.431, -4.032
Location map
Directions
From Aberystwyth, travel north on the A487 towards Bow Street or Talybont.
Continuing downhill on the A487, just after the turning to Penrhyncoch, signposted off to the right, you will see a large pull in on the left and the entrance to the woodland with a Woodlands for Sale signboard.
Park here and continue into the woodland on foot. Follow the main track through the woodland (don't take the left fork up the hill) and you will come to the entrance to Coed Clarach on your right marked by a wooden name board and a Woodlands for Sale sign.
Please contact Tamsin or Matt for the combination code on the pedestrian gate if needed.
How we support our buyers



Please note this wood is owned by woodlands.co.uk.
Our regional managers are often out working in our woodlands, so if you email an offer and want to be sure it has been received, please phone our manager on their mobile phone. The first offer at the stated price which is accepted, whether by phone or email, has priority.
Please take care when viewing as the great outdoors can contain unexpected hazards and woodlands are no exception. You should exercise common sense and caution, such as wearing appropriate footwear and avoiding visiting during high winds.
These particulars are for guidance only and, though believed to be correct, do not form part of any contract. Woodland Investment Management Ltd hereby give notice under section 21 of the Estate Agents Act 1979 of their interest in the land being sold.
A crescent shaped slice of wooded hillside, mixed conifer and broadleaf, overlooking pretty fields and a hop and a skip from Cardigan Bay.
Managed by Tamsin and Matt Brown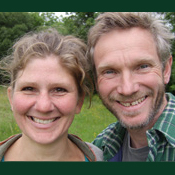 Telephone: 07956 256101
Telephone: 07950 379533
Email: [email protected]